Pakistan's President Arif Alvi pushed the country's election commission on Monday to hold elections for the provincial assemblies of Punjab and Khyber-Pakhtunkhwa provinces. Reports in the Pakistani media said that Alvi "unilaterally" fixed April 9 as the date of polls in the two provinces. In a letter to Pakistan's Chief Election Commissioner (CEC), Alvi said that he was under oath to preserve and protect the country's constitution and there was no impediment in invoking his power and authority to announce the date of the elections after consulting the ECP. 
The letter was written after the president did not receive a response from the country's electoral watchdog on his previous letter written on February 8. In the second letter, the president expressed his displeasure over the "apathy and inaction" on the part of Pakistan's electoral watchdog.
Punjab, Khyber Pakhtunkhwa assembly polls: Political uproar follows
In separate statements, the interior, defence and law ministers criticised the president, citing his political allegiance with the ousted Prime Minister Imran Khan's Pakistan Tehreek-e-Insaf (PTI) party.
"Arif Alvi should act as president of Pakistan. You should not act as Imran Khan's spokesperson," Interior Minister Rana Sanaullah was quoted as saying by The Express Tribune newspaper.
"The president has nothing to do with announcing the election date," he said.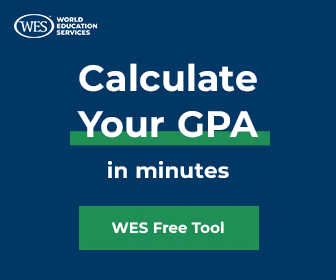 Defence Minister Khawaja Asif also criticised the president for "interfering" in the electoral watchdog's affairs.
"Mr. Arif Alvi, stay within your constitutional limits," Asif tweeted.
"Don't do politics. If not [for] your own, think about the honour of your position," he added.
Law and Justice Minister Azam Nazeer Tarar reminded the president that the Constitution did not authorise him to give dates for the provincial assembly elections.
He said Alvi should not criticise the ECP on the directives of his "leader".
The provincial assembly in Khyber Pakhtunkhwa was dissolved January 18 after Governor Haji Ghulam Ali accepted the request for dissolution by Chief Minister Mahmood Khan, a leader of Imran Khan's PTI party. The development occurred days after the provincial assembly in Punjab was dissolved on Khan's order.
ALSO WATCH | Former Pakistan Prime Minister calls for early elections in the Islamic republic
Imran Khan has been calling for early national elections since his ouster from the Prime Minister's Office following the loss of a no-trust-vote in the National Assembly in Islamabad last April. The dissolution of the two provincial assemblies has been widely seen as a bid by Khan to push for national elections.
(With inputs from agencies)
WATCH WION LIVE HERE
You can now write for wionews.com and be a part of the community. Share your stories and opinions with us here.
IL PRIMO ECOMMERCE SPECIALIZZATO IN DELIZIE AL TARTUFO E CAVIALE – CAVIAREAT.COM