Sri Lankan workers went on strike on March 1, forcing the closure of hospitals, banks and ports. The workers went on strike to defy a government ban on protesting a rescue plan for the island nation facing severe economic crisis. Around 40 trade unions, including government hospital staff and bank employees, called the strikes.
Sri Lankan President Ranil Wickremesinghe is facing a public backlash over tax hikes and spending cuts imposed over island nation's citizens. Most of these steps have been taken to secure an International Monetary Fund (IMF) bailout.
Doctors at the National Hospital of Sri Lanka in Colombo told AFP that they were only treating the emergency cases. Medical appointments were cancelled at private clinics and hospitals. Electricity workers and bank tellers too were also on strike while dock workers staged lunchtime protests at the capital's port.
Sri Lanka's decision to outlaw strikes
Sri Lankan President Ranil Wickremesinghe, while using his executive powers on Tuesday, effectively outlawed strikes by compelling "essential services" to remain at work. The government workers defying the order risk losing their jobs.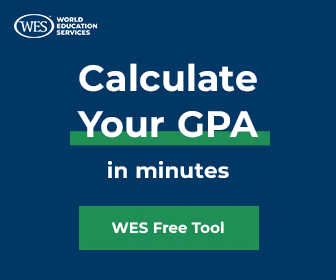 Union leaders were quoted as saying by AFP that they were told by Wickremesinghe on Saturday that he cannot reduce income taxes since it was a condition of the IMF to release a bailout package.
Haritha Aluthge of the Government Medical Officers' Association told reporters in Colombo that his union planned to continue its industrial action.
ALSO WATCH | Sri Lanka battles its worst economic crisis in 70 years
"A token one-day protest is not going to sway the authorities," he said. "We will have to take stronger action."
In April 2020, Sri Lanka sought assistance from the International Monetary Fund (IMF) after it defaulted on its $46 billion foreign debt. Colombo is waiting for financial assurances from Beijing, its largest bilateral creditor.
Sri Lanka's unprecedented economic crisis since late 2021 has caused severe shortages of food, fuel and medicines and led to months of protests that toppled president Gotabaya Rajapaksa in July.
Ranil Wickremesinghe was elected by parliament to replace Rajapaksa. The current president recently said that Sri Lanka's economy contracted by 11 per cent last year and the island will remain bankrupt until at least 2026.
(With inputs from agencies)
WATCH WION LIVE HERE
You can now write for wionews.com and be a part of the community. Share your stories and opinions with us here.
IL PRIMO ECOMMERCE SPECIALIZZATO IN DELIZIE AL TARTUFO E CAVIALE – CAVIAREAT.COM