With an assortment of amazing eating options available in Russia, there are many fancy restaurants where you can enjoy fine ding. There are places where the ambiance is like a never-ending party and at the same time, there are some fun family places where you can eat and enjoy the elegant atmosphere. Also, there are some quieter places to eat where people who love to enjoy their food in silence, can go and give their mouth a memorable treat. With amazing options of restaurants in Russia, there is something or the other for every food lover. You can stay assured of getting food of your taste here in Russia.
9 Best Restaurants In Russia Worth Visiting
Picking the best restaurants in Russia is a tough choice with the assortment of restaurants available in Russia. From multi-cuisine to fast-food to international eateries, there is a lot, however here's the list of the top ones that you can select for your holiday in Russia. Visiting all is not possible and it will cost your budget high. Choose any one or two based on your choice to taste the delicacies of Russia.
1. Café Pushkin

Café Pushkin is famous among the elites of Russia and they love to eat here. The design of the place is gorgeous with the architecture of the 19th century and décor is aristocratic. The food quality is great with impeccable services and of course, they serve the best Vodka. The charm of the place gets accentuated with the pre-Revolution atmosphere of the place. Be it the graceful flowery script of menu card or the décor, Pushkin is the place where you get the noble Russian treatment and you can enjoy your fine dining experience like a Tsar.
Must Read: 19 Cool And Unusual Things To Do In Russia In 2022 That You've Never Heard Before!
2. Darbar Restaurant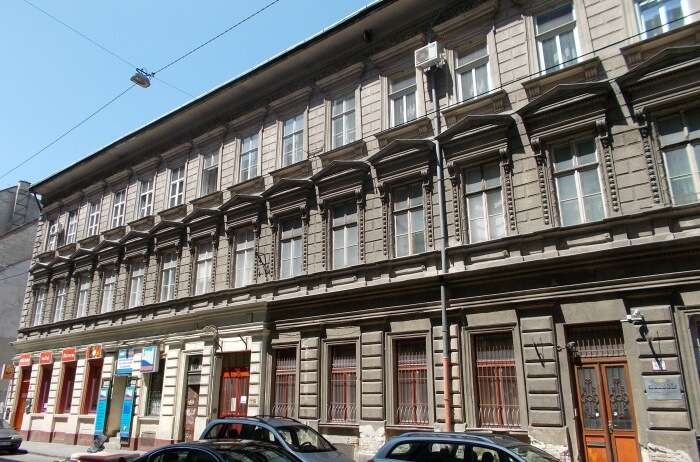 Unlike the past, there are many Indian restaurants in Russia these days. With some amazingly interesting restaurants including Darbar, finding the authentic Indian food in Russia has become quite easy. Since Darbar took over one of the popular Indian food joint, Maharaja Restaurant, so now you can enjoy Indian meals at both the places. From Indian starters like crunchy papadum to an array of Indian cuisine including non-vegetarian as well as vegetarian meals are served here. Food is delicious and authentic with the right amount of spices to give you a kick. The chefs of Darbar, as well as Maharaja, use the same recipes and spices to cook the food, so the taste of both the places is similar.
Suggested Read: 8 Cities With Best Russia Nightlife; Say It Aloud, "Lights, Vodka, & Russians!" In 2022
3. Jagannath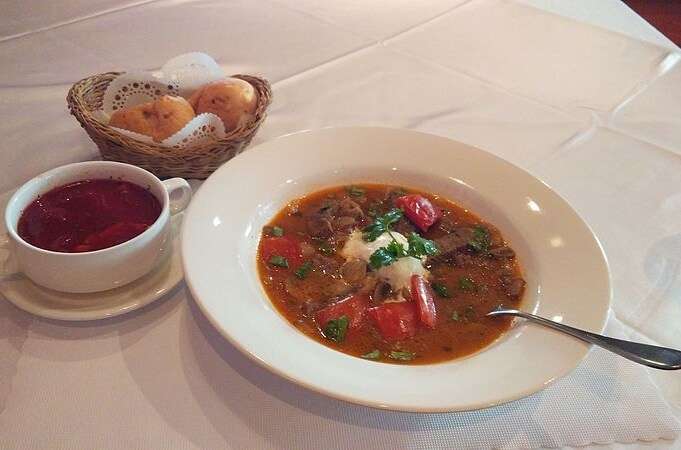 Jagannath is one of the charming vegetarian restaurants in Russia where you can experience the hippie vibes. Here you can relish upon some really tasty options of vegetables cooked in various styles. They serve delicious soups and salads. When in Jagannath, you must try their soy shashlik (shish kebabs) and rye flour pasta. If you are not hungry, you can sit here and sip on some refreshing mate tea. If you are looking for vegan restaurants in Russia, this place will not disappoint you.
Suggested Read: It's A Good Time To Be A FIFA Fan If You Want A Visa-Free Entry In Russia
4. Calicano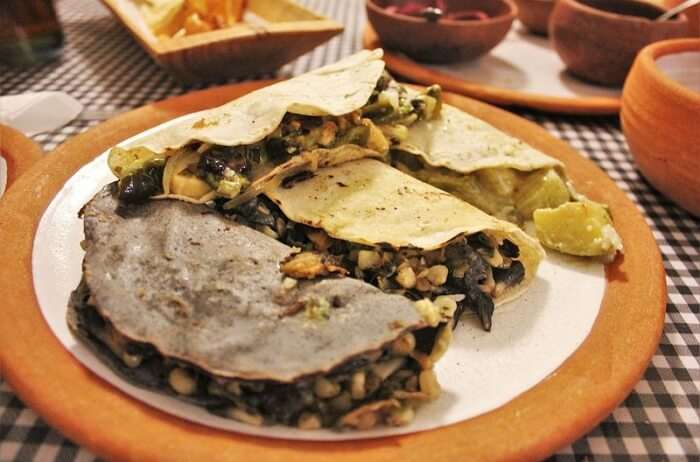 Calicano is one of the best Mexican restaurants in Russia famous for its modern Mexican fusion. The place offers some delicious nachos, burgers, tacos, salmon salad and the churros are fantastic. Everything is placed so well here that you can never fail to notice. This quirky, modern restaurant is quite famous for its Mexican-style humus. It is one of the most famous restaurants because of the elegance and classic touch to its aesthetics. Make sure to reserve your booking in advance, this place is always full.
5. Piccolino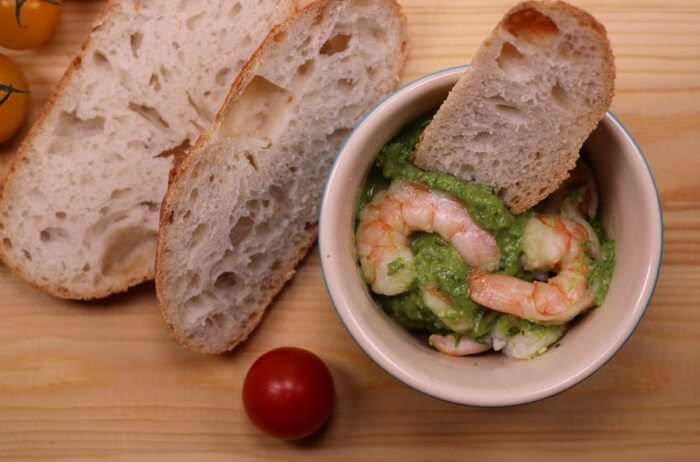 The meaning of Piccolino in Italian is 'small' and the restaurant is exactly what it means. This comfy and inviting restaurant is quite homely which is rarely found in Russia. Well known for its lip-smacking Italian food the place has friendly ambiance and the food quality is superb. The quantity of food is good and the eating experience is great. This is the place you must come if you are not interested in fancy restaurants with great décor but you want some delicious and quality food while sitting in a cozy little place.
Suggested Read: 9 Hotels In Russia That Are A Perfect Blend Of Modern Culture And Old-World Charm!
6. Bon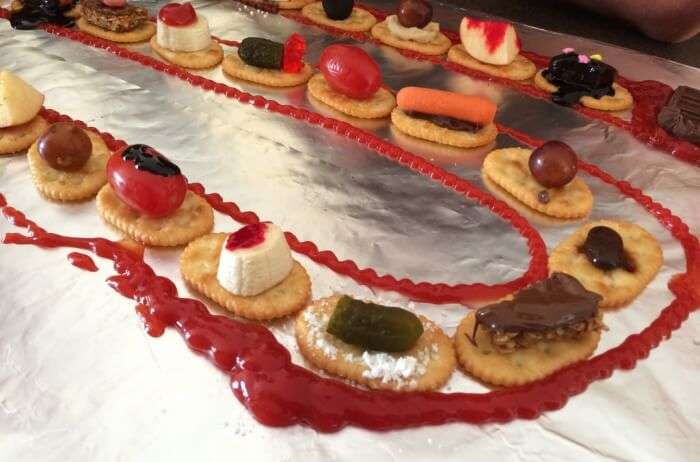 This unusual restaurant is located in Moscow with black walls and bizarre décor of dripping candles and strange lampshades with Kalashnikov rifles. Designed by famous designer Philippe Starck, the interior of the restaurant is a mix of gothic style and gangster. The authentic Russian food is served here which is delicious and famous among the local elites. The place offers great food with a variety of options from European cuisine. Bon is considered one of the best restaurants in Russia.
7. Bistro Krylia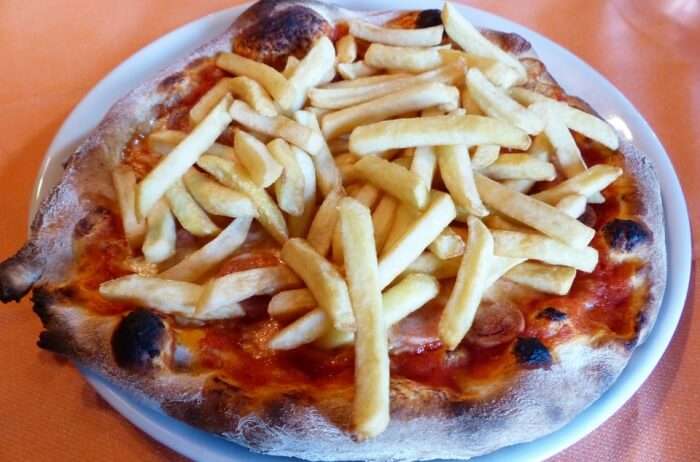 If you are looking for fast food restaurants in Russia which serve American food, you must try this place. Their specialty includes Beef burger, chicken burger, and chicken wings. The ambiance of this place is cool and they serve beer and coffee too. The specialty of the place is its vegetarian versions of many classic Russian dishes like kielbasa, sour cream, and mayonnaise.
Suggested Read: 10 Places To Visit In Russia To Witness The Beauty Of This Incredible Nation
8. Grabli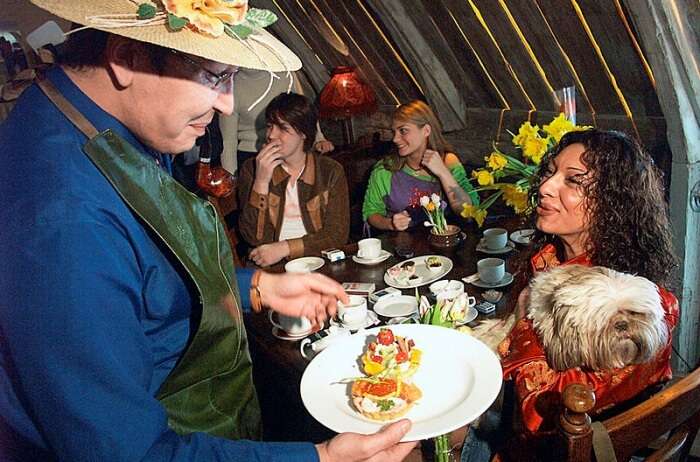 Grabli is one of the best fast food restaurants in Russia with a chain throughout Russia. They serve some great desserts and quick snacks. Their Bortsch with sour cream is delicious. They also serve coffee beer and wine. Their best deal is a 50% discount on everything they serve post 9 PM and that makes it crowded since the discount is amazing. The food quality is great and here you can enjoy Russian and European Fast food.
9. CDL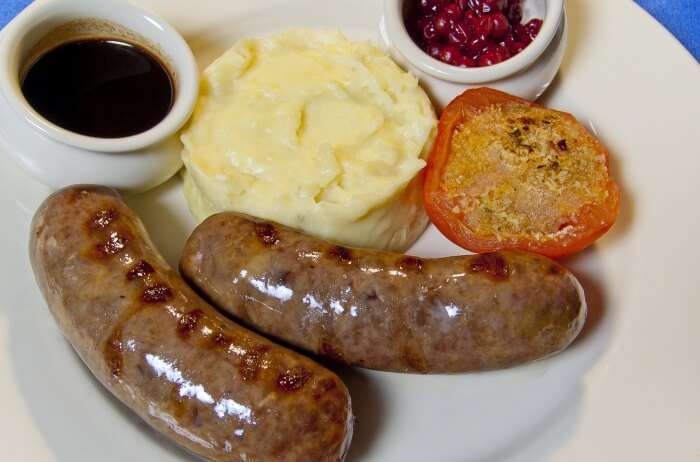 CDL is a sophisticated and elegant restaurant where the décor is inspired by the Silver Age of Russian culture. Famous for its organic dishes, you can enjoy the best flavors here. The restaurant offers a fine dining experience along with the opulent ambiance. You can hire special rooms like the Cigar Room and the Cabinet Room when you are at CDL. Moscow's famous chef Alexander Popov creates the blend of organic flavors with authentic recipes and this is the highlight of the place. If you are looking for a luxurious dinner, you must try CDL.
Further Read: 9 Fabulous Beaches In Russia That Let You Relish The Taste Of The Good Life!
From fine ding options to fast food and quirky places to authentic Mexican or Indian cuisine, restaurants in Russia offer an assortment of flavors and eating experience. There are so many different places to eat that you will definitely find the best place according to your mood, budget, and taste. Try them on your trip to Russia and share your experience with us!
---
Looking To Book An International Holiday?
Book memorable holidays on TravelTriangle with 650+ verified travel agents for 65+ domestic and international destinations.
IL PRIMO ECOMMERCE SPECIALIZZATO IN DELIZIE AL TARTUFO E CAVIALE – CAVIAREAT.COM