Pakistan Tehreek-e-Insaaf (PTI) Chairman Imran Khan on Tuesday secured a protective bail from the Lahore High Court (LHC) in two terrorism cases registered against him in Islamabad post-clashes at the Federal Judicial Complex (FJC) held last week, Dawn reported.
An FIR was registered against Imran Khan at the Counter Terrorism Department (CTD) and the Glora police stations in Islamabad accusing the PTI chief and party workers of their involvement in attacking cops and creating a situation of unrest outside the FJC in Islamabad during the Toshakhana case hearing on March 18.
Imran Khan was granted protective bail in the terrorism cases until March 27 by a two-judge LHC bench comprising Justice Shehbaz Rizvi and Justice Farooq Haider.
Khan arrived at the LHC on Tuesday at around 1 pm. According to a Dawn correspondent in court, the ex-premier`s vehicle entered LHC through the Mosque Gate.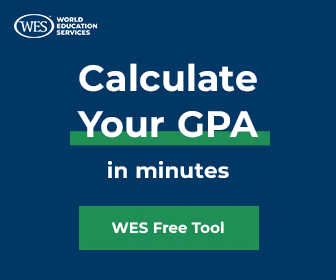 Fawad Chaudhry, a PTI aide, party lawyers, and private security guards accompanied the PTI chairman. Imran has renewed his claims that his life is in danger, saying that the incumbent rulers wanted to kill him and that a "trap" was set up at the Islamabad Judicial Complex on Saturday during the Toshakhana hearing. Last year, the PTI chief survived an assassination attempt and blamed the senior government and military figures for it.
Justice Sheikh of the LHC also heard a separate petition filed by the PTI on Tuesday seeking records of cases against the former prime minister.
The police presented a report in court during the hearing, stating that six cases had been filed against Imran Khan in Punjab. Three of these FIRs were filed at the Race Course police station in Lahore. In contrast, others were filed at the Sarwar Road police station, the New Airport police station in Rawalpindi, and the Madina Town police station in Faisalabad, according to Dawn.
However, Justice Sheikh directed the police to submit information about cases filed against Imran by the Federal Investigation Agency (FIR) and the National Accountability Bureau (NAB).
Khan also obtained bail in two summonses issued by the National Accountability Bureau (NAB) in the Toshakhana investigation before leaving the LHC.
The NAB Rawalpindi summoned the PTI chief to record his statements in connection with the Toshakhana gifts case on March 9 and March 21. Khan is accused of keeping some state gifts given to him by various foreign dignitaries, including Rolex wristwatches, which he allegedly bought on the cheap and then sold for millions of rupees, Dawn reported.
WATCH WION LIVE HERE
You can now write for wionews.com and be a part of the community. Share your stories and opinions with us here.
IL PRIMO ECOMMERCE SPECIALIZZATO IN DELIZIE AL TARTUFO E CAVIALE – CAVIAREAT.COM