Communist Party of Nepal (Unified Marxist-Leninist) lawmaker, Dev Raj Ghimire has been elected as the Speaker of the House of Representatives as he received 167 votes, The Kathmandu Post reported. According to the report, the proposal to elect the CPN-UML lawmaker received 167 votes.
At least 100 votes were cast against him, while one lawmaker abstained. Just 138 votes were required for a win in the 275-strong Lower House.
"I declare the proposal to elect Ghimire as Speaker has been endorsed through a majority," said the oldest parliamentarian Pashupati Shumsher Rana, who chaired the meeting as a Speaker.
Ghimire's candidacy was proposed by UML vice-chair Subas Nembang and seconded by CPN (Maoist Centre) lawmaker Hitraj Pandey, Rastriya Swatantra Party President Rabi Lamichhane and Rastriya Prajatantra Party Chairman Rajendra Lingden, as per The Kathmandu Post.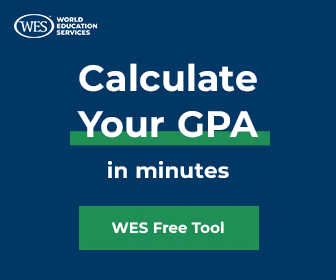 Ghimire, who won from Jhapa-2, is a UML standing committee member and party in charge of Province 1. He was elected to the National Assembly in 1999.
Another candidate, Ishwari Neupane from Nepali Congress, had also filed their nomination for the post.
Neupane's candidacy was proposed by Congress lawmaker Bishwa Prakash Sharma and was endorsed by Prakash Jwala of the CPN (Unified Socialist).
This comes as the two candidates are in the fray.
The Congress and the Unified Socialist, who had voted for Prime Minister Pushpa Kamal Dahal during a floor test in Parliament on January 10, had earlier decided to field their own candidate against the ruling alliance's candidate for Speaker.
President Bidya Devi Bhandari on December 25 appointed Maoist Centre chair Pushpa Kamal Dahal as prime minister after he showed support of 169 lawmakers including those from the JSP.
WATCH | WION Dispatch: Pushpa Kamal Dahal 'Prachanda' takes oath as Nepal's PM for third time
The constitution makes it mandatory to elect the Speaker and the Deputy Speaker of the House of Representatives within 15 days of the House's first meeting. The first meeting of the lower house, elected through the November 20 elections, was held on January 9.
As per Article 91 (2) of the Constitution, either the Speaker or the Deputy Speaker must be a woman and the occupants of the two posts should be from different parties. The secretariat on Thursday will publish the schedule for the election of the Deputy Speaker which is likely on Saturday.
Meanwhile, the election for the Deputy Speaker of the House is expected to take place on January 21.
You can now write for wionews.com and be a part of the community. Share your stories and opinions with us here.
WATCH WION LIVE HERE