India called out Pakistan's 'malicious propaganda' while using its right to reply in the United Nations Human Rights Council (UNHRC) in response to Pakistan's representative, Hina Rabbani Khar's critique of New Delhi's defence acquisitions.
"Pakistan's obsession with India while its population battle for their lives, livelihood and freedom is an indication of the state's misplaced priorities. I would advise its leadership and officials to focus their energies on working for the benefit of their own population instead of baseless propaganda," India's representative Seema Pujani said at the council.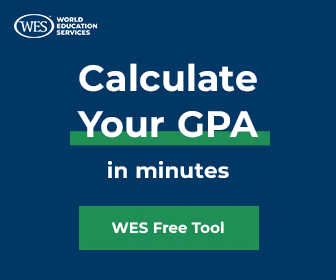 Pujani also expressed regret over comments made by the Turkish representative and the Organisation of Islamic Cooperation (OIC) on Jammu and Kashmir.
"We regret the comments made by Turkiye on a matter that is an internal affair of India and advise it to refrain from making unsolicited comments on our internal matters," she added.
ALSO WATCH | WION Exclusive with Pakistan PM Shehbaz Sharif & ministers Hina Rabbani Khar & Maryyium Aurangzeb
"As regards the OIC statement, we reject the unwarranted references to the Union Territory of Jammu and Kashmir. The fact is that the entire Union Territories of Jammu and Kashmir and Ladakh have been, are, and shall always be part of India. Pakistan is in illegal occupation of Indian territory. Instead of calling upon its member Pakistan to give up state-sponsored terrorism and to lift its occupation of Indian territory, OIC has let Pakistan hijack and misuse its platform for carrying out its nefarious agenda of engaging in malicious propaganda against India," Pujani said.
Earlier on Thursday, Pakistan's Minister of State for Foreign Affairs, Hina Rabbani Khar and alleged that authorities in J&K had stepped up punitive action against the people. 
Khar expressed her concerns that the 'generous' supply of both conventional and non-conventional weaponry to the country (India) was seriously undermining South Asia's strategic stability and jeopardizing Pakistan's 'national security'.
As per Pakistan's Dawn newspaper, she addressed a UN panel of high-ranking officials in a virtual conference from Islamabad and said: "The largest country in the region continues to be a beneficiary of nuclear exceptionalism, in violation of established non-proliferation norms and principles."
 
(With inputs from agencies)
WATCH WION LIVE HERE
You can now write for wionews.com and be a part of the community. Share your stories and opinions with us here.
IL PRIMO ECOMMERCE SPECIALIZZATO IN DELIZIE AL TARTUFO E CAVIALE – CAVIAREAT.COM