SYDNEY—A state of emergency was declared in New Zealand's biggest city Auckland on Friday as torrential rains caused widespread flooding and evacuations, closing the city's airports and forcing organizers to cancel a scheduled concert by Elton John.
Auckland's Mayor Wayne Brown declared a state of emergency due to the extent of the "damage, displacement, and disruption" caused by the weather and the need for response agencies to draw on more powers.
Auckland Emergency Management said in a post on Twitter that northern, northwestern, and western parts of the city were affected by significant flooding, with conditions expected to worsen.
The agency advised residents in flood-prone areas to prepare to evacuate and opened an evacuation center in West Auckland.
Videos on social media showed firefighters, police, and defense force staff rescuing stranded people from flooded homes using ropes and rescue boats. No details were immediately available on how many people had been evacuated.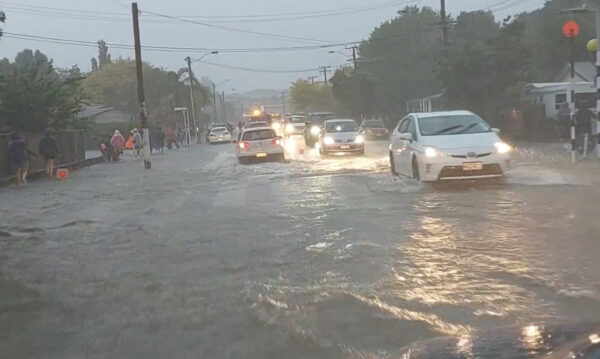 Major roads were also blocked by the floods, causing long traffic queues on highways. Police said they were working with Fire and Emergency New Zealand to respond to calls and asked people to stay off the roads if possible.
Auckland Airport closed both domestic and international airports due to widespread flooding. Images on social media showed the check-in area in the International Terminal knee-deep in flood water.
British musician Elton John's concert in the city, which was expected to be attended by about 40,000 people, was canceled.
"Given the weather, tonight's show has been canceled. Our operations team is working to redirect special event buses to help get people back home," Auckland Transport said in a statement on Twitter.
By Praveen Menon and Lucy Craymer