Theirs is a charming story of a young family that will melt your heart. Nishant scribbles about his wonderful experience of a 5 nights/6 days family trip to Thailand exploring the natural beauty of Pattaya and the vibrant sights and sounds of Bangkok.
Having been to Thailand a few times before, I knew exactly what to expect from the destination. I always wanted to travel to Thailand with family to those picturesque cities and beaches and now was the perfect time to do so. Our trip was nothing short of spectacular. We had the best time of our life int his country. Our child was in awe of this beautiful nation through and through.
I decided to search for a dynamic holiday on the internet that could be tailor-made according to my demands. I landed on the TravelTriangle website which allowed me to customize a package based on the places I wanted to visit. Seeing how easy and convenient it was to build a modified package, I offered my friends to come along and before you know, we were a nice happy bunch heading out for a memorable vacation to Thailand.
Details Of Our Family Trip To Thailand
Trip Duration: 5 nights/6 days
Trip Cost: INR 2,06,000
Total People: 6 adults, 1 child
Agent Name: Booking Squad
Inclusions: flight tickets, transfers, accommodation, breakfast, and sightseeing
Exclusions: lunch and dinner, and visa
Our 6 Days Family Trip To Thailand Itinerary
Explore Thailand Points Of Interest To Visit On A 6 Day Family Trip
Here are 6 experiences from our family trip to Thailand that will help you plan a trip to the country better and experience it just like a local:
Day 1: Arrival in Thailand and transfer to Pattaya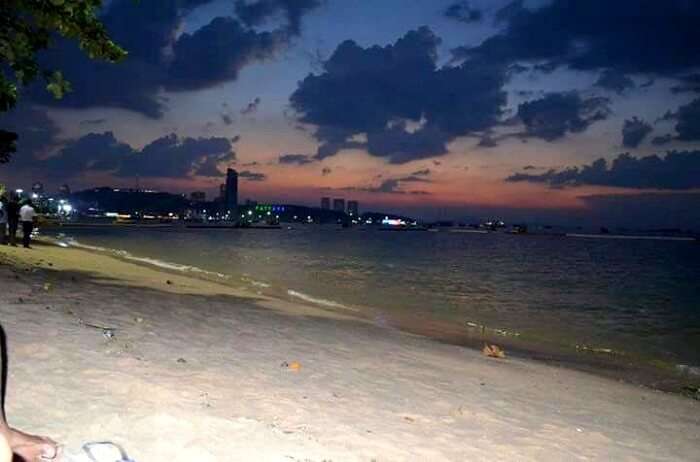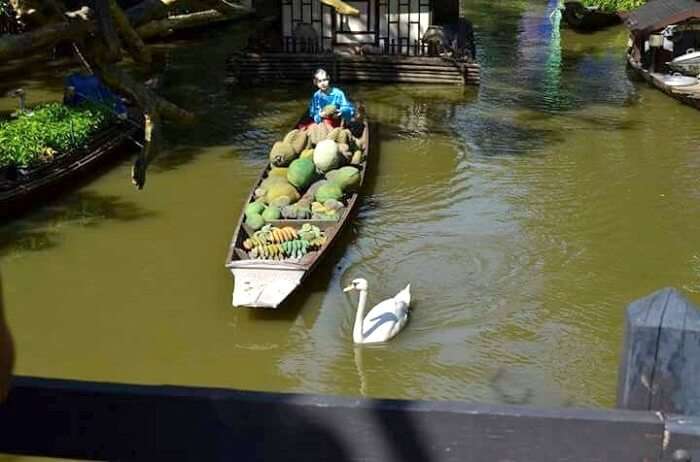 Our trip began really early in the morning with a 3.30 am flight from New Delhi to Bangkok. After we arrived in Bangkok, a taxi driver was present to receive and take us directly to Pattaya. The cab journey to Pattaya was really scenic as we crossed many rural areas of Thailand which looked beautiful. I recommend you to travel to Thailand with family for this thrilling experience!
We stopped on our journey a few times to take in and admire the lush green landscape that Thailand is blessed with. Finally, we checked into the Citin Garden Resort in Pattaya. The resort was modern, swanky, and lavish. First thing my wife and I did was, admire the gorgeous swimming pool built at the resort.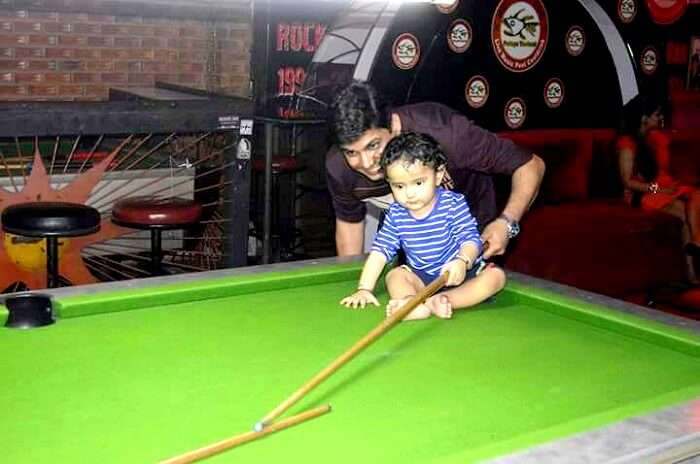 We rested for a few hours at the hotel to catch up with the lost sleep. Later on, we got ready in the evening for the Alcazar Show. It is one of the best places to visit in Thailand with kids. A 90-minute cabaret show which was the exclamation mark of Pattaya's gleaming ambition and luxury to become the entertainment capital of the east. I now see why travel to Thailand with family is a highly recommended thing online.
She Had An Extraordinary 6N 7D Trip To Thailand With Friends
Day 2: Visiting the scenic Coral Island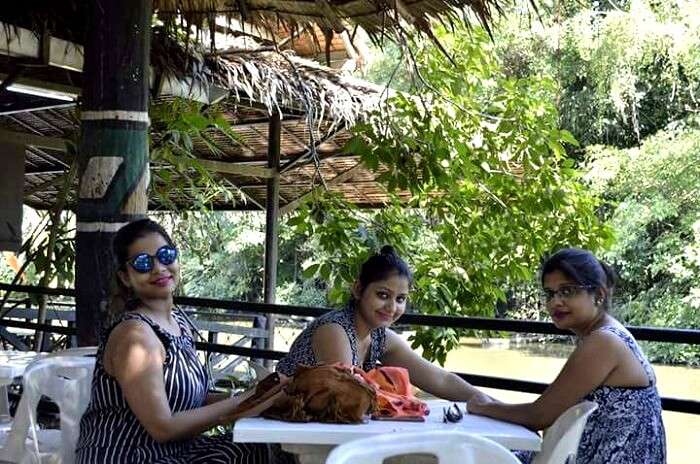 The next day, we got up really early to visit the Coral Island. We were taken from Jomtien Beach to the island in a beautiful glass-bottom boat. It is one of the best places to visit in Thailand with family. My son was really excited by the fact that he was traveling in a boat in which he could see things moving underneath. The fascination and innocence of childhood I witnessed was priceless.
We arrived at beautiful white sand beach of Coral Island and got off to enjoy a day of leisure. Over there, I decided to go for deep sea diving. It was a very therapeutic experience swimming below the surface witnessing the underwater marine life.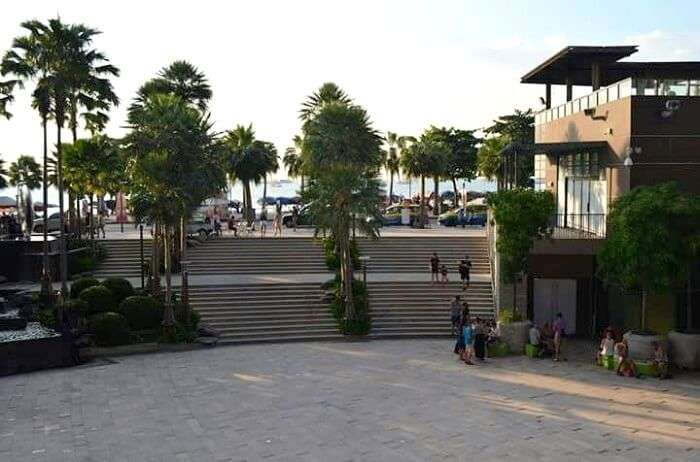 We returned back to Pattaya in the evening 6 pm as per our family itinerary for Thailand after which we spent our evening at the hotel having dinner and relaxing.
Top 5 Places To Visit On A 7 Day Trip To Thailand
Day 3: A trip to the lush green Nong-nooch Village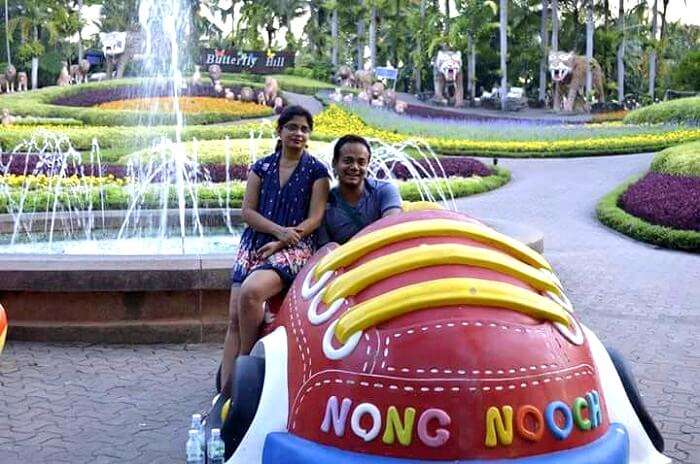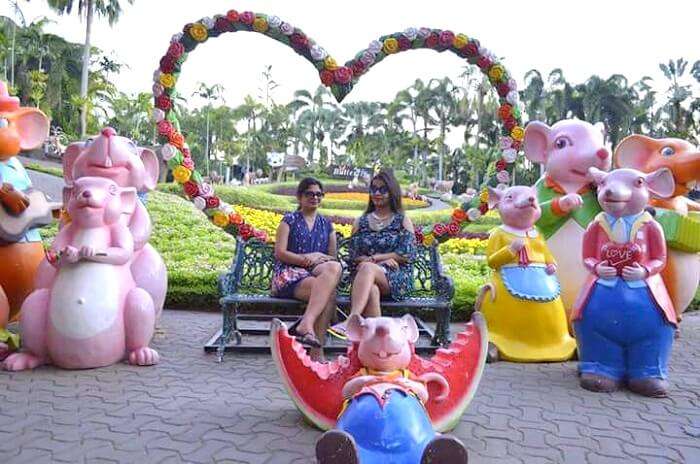 This day, we were scheduled for an afternoon visit to the Nong-nooch village. Our family trip to Thailand from India would have remained incomplete without the tour of this quaint village. My little son decided to take his own sweet time in getting in the mood for sightseeing. It is indeed one of the best places to visit in Thailand with kids.Finally, everyone got ready to visit the lush green botanical garden.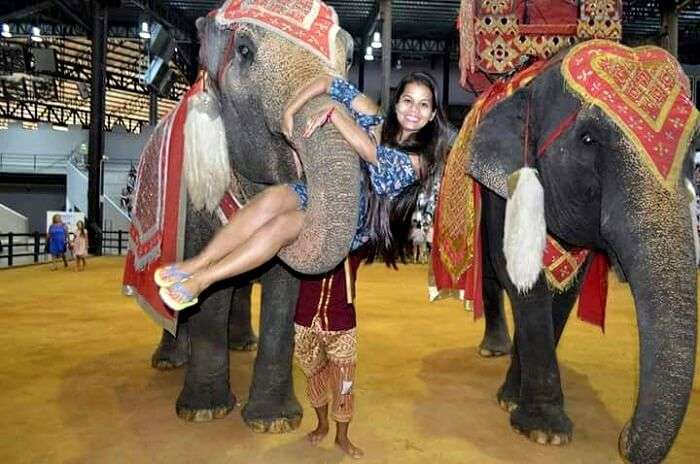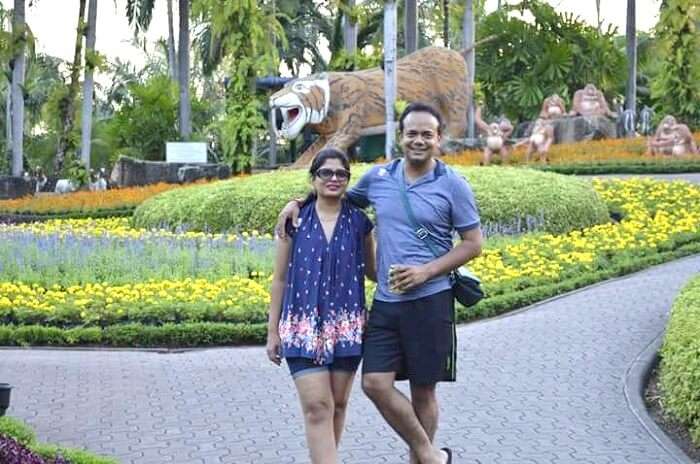 Filled with hedge mazes and beautiful plants, Nong-nooch was a paradise for the nature lovers within us. This is touted to be one of the best family destinations in Thailand. As the day was winding, we also took our son to the elephant show. He really liked the acrobatics shown by the elephant and I guess that was his best day spent in Thailand.
Family Trip To Thailand: 3D Adventure In A Tropical Paradise
Day 4: Return to Bangkok and local sightseeing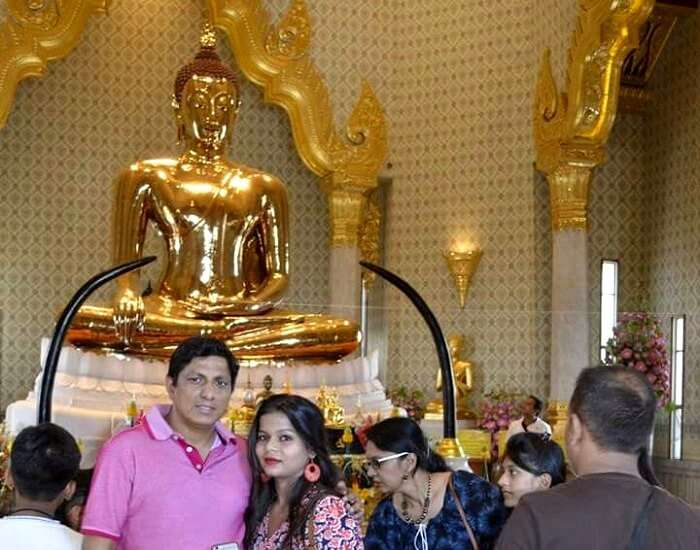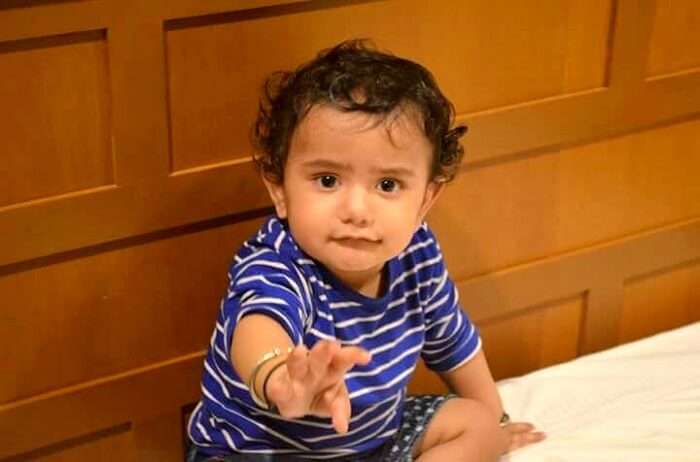 The day began with us having an early breakfast and checking out of the hotel in Pattaya. This day, we returned to Bangkok via cab as part of our family trip to Thailand. After one quick early morning dip in the pool, I was refreshed as ever to go on the next leg of our trip in Thailand.
We reached Bangkok at 2 pm, and checked into the Howard Square Boutique. We didn't take long before we headed out for our sightseeing tour in the city. The driver took us on a really informative and interesting temple tour in the city. We couldn't see all the temples in Bangkok (since they have only 26,000 of them), but the major ones we saw like Wat Pho and Wat Phra Kaew and a few other were really beautiful.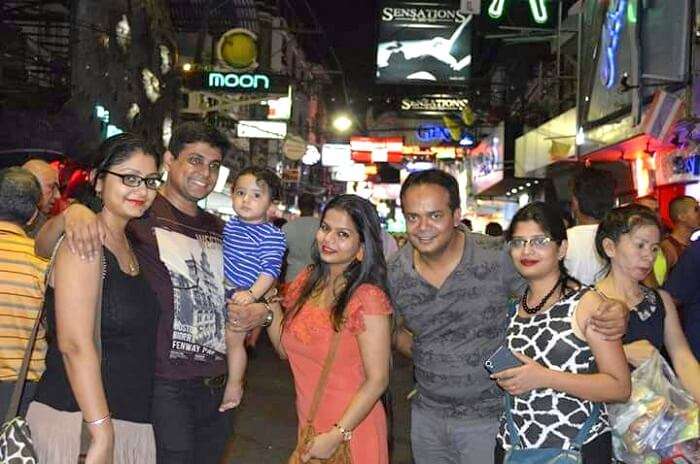 In the evening, we decided to check out the pubs in Bangkok where we went for a few drinks and dinner. Around 11 pm, we returned to the hotel and rested for the night.
Scenic Nature, Luxury, & An Epic Dinner Cruise Define Shubham's Honeymoon In Thailand
Day 5: Into the wild at Safari World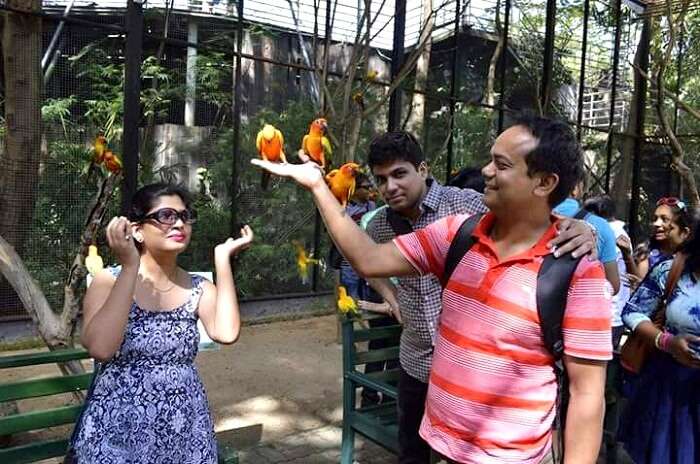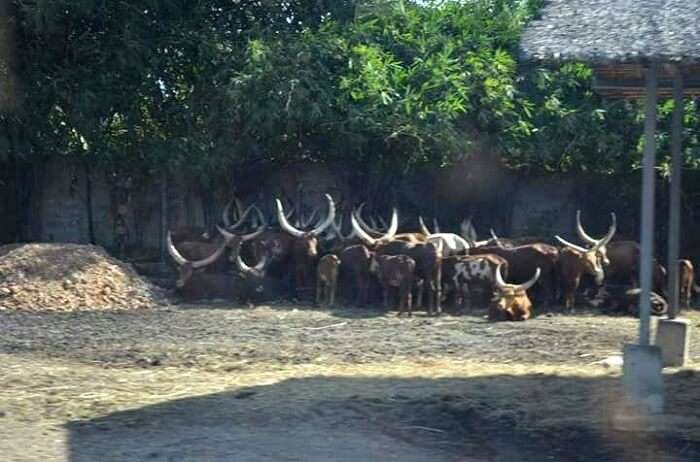 Visiting the Safari World and Marine Park is one of the best things to in Thailand with kids.. Hence, on our penultimate day, we decided to cover just that. Taking my son to Safari World and showing him all the wonderful animals was something I was looking forward to.
We spent the entire day at Safari World and Marine Park (with a packed lunch) visiting all kinds of rare animals we've only managed to see on television and movies. At 5 pm, we finished our tour and headed back for the hotel.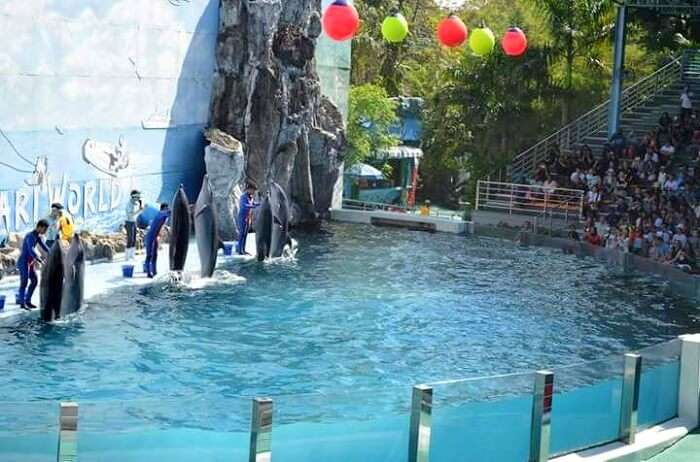 In the evening, we decided to try some Thai curries for dinner and then move back to the hotel for the night.
How To Woo Your Wife During 9 Days In Thailand? Gaurav Spills All The Details
Day 6: Thank you Thailand for the memories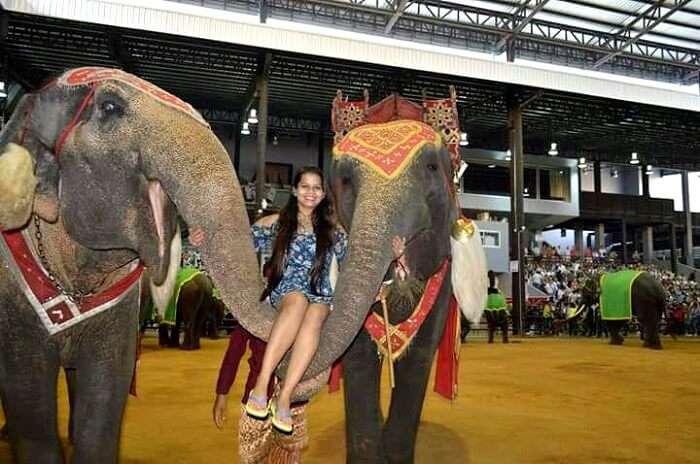 We finally reached our last day in Thailand. Since our flight was in the evening, we checked out from the hotel and carried our bags with us in the cab to do some shopping. My wife had been egging me for days to take out some time for shopping. Thankfully, this day we had plenty of time for her to go on a shopping spree in the famous street markets of Bangkok.
As we boarded the flight back to Delhi, I was trying to talk to my son and get his feeling of what Thailand was like. From whatever little I could comprehend and he could describe, it felt like he enjoyed visiting such a different place with so many things that fascinate and intrigue him. Overall, our family trip to Thailand from India, was a memorable vacation that had plenty of things to do for all ages and tourists.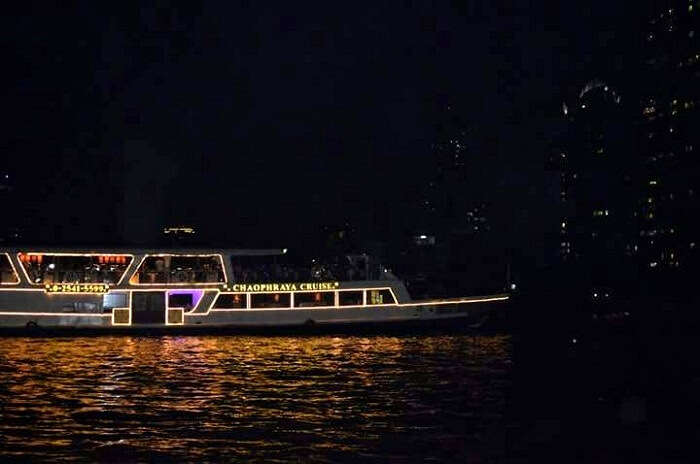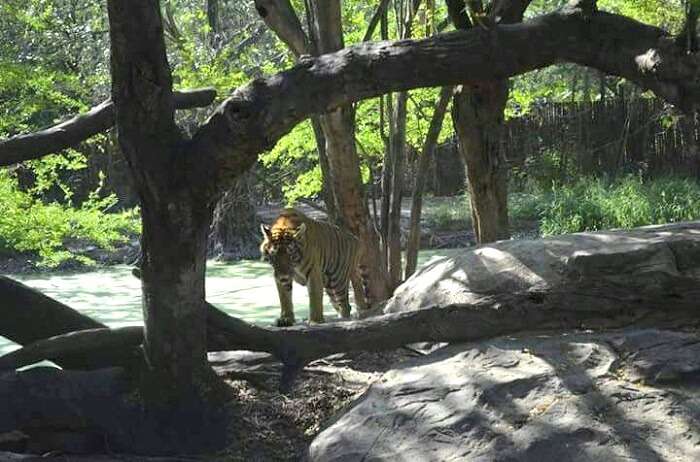 High Points:
The visit to Coral Island was a memorable experience.
Enjoyed hanging out with friends and family at the local pubs in Thailand.
Their Fascinating Trip To Thailand Was An Unforgettable Adventure
Low Points:
We weren't satisfied with the hotel in Bangkok as it wasn't up to the mark in terms of facilities and quality of the rooms.
Tips to travelers:
Explore the lesser known places (beach destinations) in Thailand as places like Pattaya are slowly becoming too commercialized.
Our Friends Trip To Thailand Turned Out To Be More Adventurous Than We Thought!
What To Pack
Go through these Thailand packing tips to plan a hassle free tip.
Keep scarves and stoles for covering your head when visiting the temples.
Don't forget to keep your prescribed medicines as you might not get the one prescribed by your doctor.
Sunscreen and beach hat is a must needed thing while visiting beaches in Thailand.
Keep your trekking shoes, torchlight and powerbank.
How To Reach Thailand
Taking a flight from Delhi to Thailand is the best option as Delhi has a good connectivity with all parts of the world. So, we did the same. We took the most convenient options. Below are the other options for those wondering how to reach Thailand from Delhi using other modes of transportation.
By air: Traveling to Thailand by air is the most convenient option for anyone traveling from Delhi. The flight fares are extremely low during the off season i.e. monsoon and summers. The most important cities of Thailand, Phuket and Bangkok are also well connected to other parts of the country.
By Train: There are no direct trains from Delhi to Thailand.
By Road: Traveling by road to Thailand can be really tiring and time consuming. Also, one needs to have a high budget to implement this.
Richa's Honeymoon Trip To Thailand Will Make You Fall In Love With This Paradise
Savoring The Eccentric Flavors Of Thailand: Alok, His Family, & Their Happiest Memories!
The scenic diversity of Thailand awaits. Book your Thailand family trip and enjoy a perfect vacation! You will have the time of your life in this scenic destination on your family trip to Thailand and will not be disappointed by the locales that you see here and the magic the attractions in this place conjure. Make sure to book your trip with TravelTriangle for a hassle-free trip!
Frequently Asked Questions About Family Trip To Thailand
Here's a compilation of all the travel queries you may have regarding our family trip to Thailand. I am pretty sure the answer to your question will be here:
Is Thailand ideal for a family trip?
Koh Samui is one of Thailand's favorite family holiday spot. Most resorts have kids' programs on offer. Apart from that, there are plenty of family-friendly activities to choose from.
Is Thailand safe for a family trip?
Thailand's an absolutely safe place for traveling with babies or young kids.
Which Thai island is ideal for a family vacation?
White Sands Beach and East Coast in Koh Chang are ideal island getaways for a family vacay.
Do babies need to be vaccinated before they enter Thailand?
Yes, babies should be vaccinated for Polio, Tetanus/Diphtheria/Whooping Cough, and other deadly illnesses before venturing out to Thailand.
What is the cheapest month to travel to Thailand?
May is the cheapest month to travel to Thailand.
Is Phuket or Bangkok better for family?
Phuket is best suited for families and kids while Bangkok is a really loud destination with some of the best clubs.
What is family life like in Thailand?
Thai people live with the values of family first. Many Thai families consists of several generations living under the same roof. It is also common there to have both parents work.
How much does it cost to vacation in Thailand?
A 6-days trip to Thailand will cost you around INR 2,00,000.
What is the cheapest month to fly to Thailand?
The cheapest month to fly to Thailand is February.
---
Looking To Book An International Holiday?
Book memorable holidays on TravelTriangle with 650+ verified travel agents for 65+ domestic and international destinations.