Thanks to centuries of cultural relations between what is now Pakistan and what remains India, there is almost always a poetic reference point to discuss the frosty diplomatic relations between the two countries divided by the bloody Partition of British-ruled India in 1947.
One shair, or Urdu couplet, is appropriate to discuss the strange, contradictory behaviour of Pakistan Prime Minister Mian Muhammad Shehbaz Sharif who has called for "serious" bilateral talks with "sincerity of purpose" in what appeared to be a candid interview with Saudi Arabian-owned, Dubai-based Al Arabiya TV.
On the one hand, he spoke of his country having "learned lessons" on the futility of the wars it has fought with India and how they had only brought only "misery, poverty and unemployment" to Pakistan, setting the stage for what briefly appeared as a gesture of modesty that might lead to peaceful subcontinental reconciliation in the backdrop of a deep economic crisis in Pakistan.
On the other hand, the Pakistan Prime Minister's Office soon moved to clarify on Twitter (quoting Sharif's previous records) that any such talks can take place only under United Nations resolutions on the Kashmir dispute and that too after a reversal of the abrogation of Article 370 of the Indian Constitution that conferred a special self-governance status for Jammu and Kashmir.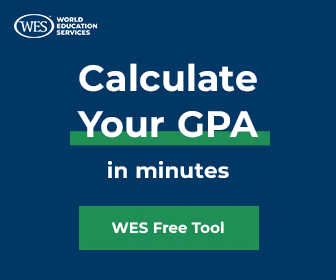 As the French say: The more it changes, the more it remains the same.
Or better still, let me quote 19th Century Urdu poet Daagh Dehlvi (whose surname comes from his birthplace Delhi). Daagh's famous love couplets on the strange ways of a relationship were popularised by Farida Khanum, who is appropriately enough a consummate Pakistani singer of ghazals.
Khoob parda hai ki chilman se lage baithe hain
Saaf chhupte bhi nahin saamne aate bhi nahin
Translation:
What coyness this is, to abide, by a curtain beside her face
Which neither she clearly hides nor openly displays.
This diplomatic purdah in which Shehbaz seems to display love only to backtrack into what digital age kids might call "ghosting" is typical of Pakistani diplomacy.
But seriously, India is in a who-cares mood on this, and the backtracking or rebalancing or whatever you might want to call the Pakistani PM's blow-hot-blow-cold act comes amid unprecedented confusion on where Islamabad's centre of power might be heading and this is even more strongly reinforced by failed previous attempts at peace.
For the record, India and Pakistan signed the Shimla Treaty in 1972 after Pakistan's humiliating defeat in 1971 in the Bangladesh war and at the core of the pact was the insistence that problems will be resolved through bilateral negotiations. Any condition linked to the UN resolutions that go back to the Independence times flies in the face of such bilateralism. And it doesn't help that the man who represented Pakistan at Shimla, then Prime Minister Zulfikar Ali Bhutto, was overthrown in 1978 by General Zia-ul-Haq who ushered in what is referred to as a policy to "bleed India through a thousand cuts" (a philosophy that was seen in the subsequent Pakistan-backed militant attacks in Kashmir and elsewhere in India).
Similarly, months after then Prime Minister Atal Behari Vajpayee rode a bus to Lahore in February 1999 with a truckload of cultural ambassadors in what seemed like a major peace initiative, Pakistan's generals led an incursion in Kashmir's Kargil region that resulted in a war-like conflict that eventually led to Nawaz Sharif, Shehbaz's brother, being overthrown as elected prime minister by General Pervez Musharraf who went on to rule Pakistan as president for several years.
ALSO WATCH | Imran Khan: Pak President Arif Alvi to ask PM Shehbaz Sharif to obtain vote of confidence
So, one might be justified in asking Shehbaz Sharif if his words carry any weight at all in a country where the generals call the shots anyway. His prime opposition leader, ousted PM Imran Khan, is shouting for the world to hear that he was cleaned out by the army to make way for Sharif's fractious coalition. The former cricketer-turned-deposed-PM's popular street protests and the army's historic role make one serioulsy doubt Sharif's credibility and relevance as a long-term representative of Pakistan's political will.
It doesn't help that Pakistan's economy is in a deep crisis to the point where it has foreign exchange reserves of just about $10 billion — not enough to cover even a month's imports.
In fact, given the vagueness of Sharif's remarks and the manner he did it — in an interview to Al Arabiya TV — my inference would be that talking about talks in the Arab media was only a way to impress inquisitive foreign donors. Pakistan is said to be approaching friendly countries, particularly Saudi Arabia, for additional foreign exchange deposits to tide over its financial crisis until it seals a deal with the International Monetary Fund (IMF) that is not about to hand over things on a platter anyway.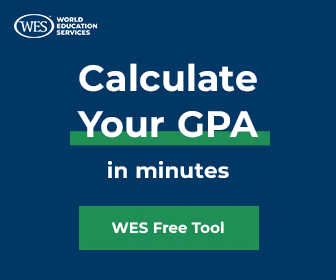 So we are not even back to Square One. Reading the tea leaves is hardly the way for us to look at Pakistan's diplomacy when what it needs is a quantum jump.
Al Arabiya TV is not the middleman or interlocutor for Shehbaz Sharif to seek talks. If he has to seriously display the sincerity he talks of, he might as well write an open letter to his counterpart Narendra Modi in India. But seriously, if real power is any indication, Modi's counterpart would be General Syed Asim Munir, Pakistan's army chief, not the stand-in brother of a disgraced former prime minister leading a hotchpotch coalition steeped in an economic crisis.
One can only cite Urdu's oft-quoted poet Mirza Ghalib in response to Sharif's laboured efforts.
Hamko ma'aloom hai jannat ki haqeeqat lekin, dil ke khush rakhne ko, 'Ghalib' yeh khayaal achcha hai
(We all know the reality of this place called Heaven. Yet, to keep the heart feeling happy and content, the idea of Heaven is a beautiful one).
Heaven can wait. So can talks that talk of heaven.
(Disclaimer: The views of the writer do not represent the views of WION or ZMCL. Nor does WION or ZMCL endorse the views of the writer.)   
WATCH WION LIVE HERE
You can now write for wionews.com and be a part of the community. Share your stories and opinions with us here.