Less than 48 hours after a devastating suicide bombing attack at a mosque in Pakistan's Peshawar city claimed at least 87 lives, a rare move of resistance against country's powerful intelligence agency has shaped into a Pakistan-wide social media trend. People on social media said that the January 30 attack in Peshawar was 'a total intelligence failure' and that people at the helm of affairs must be held accountable. 'Nadeem Anjum must resign', a social media trend calling for the removal of the country's powerful intelligence agency's chief, gained traction across Pakistan by Wednesday morning.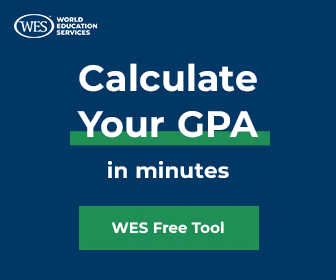 The hashtag can be seen as stemming from one of the old interview snippets of former Pakistan Prime Minister Imran Khan, in which he points to the apparent inability of Pakistan's then army chief General Qamar Jawed Bajwa, to control violence in Pakistan's tribal areas. Furthermore, the social media accounts associated with Imran Khan's Pakistan Tehreek-e-Insaf (PTI) amplified the virtual call for the removal of Nadeem Anjum as Director General of Pakistan's Inter-Services Intelligence.
'Nadeem Anjum Must Resign': What exactly are Pakistanis saying on Twitter?
Pakistanis on micro-blogging in a near unanimity called for the resignation of Lieutenant General Nadeem Anjum, saying that he must be held accountable for letting violence fester in the country. "Peshawar Attack is a Total intelligence failure," a user wrote. 
"Any condemnation by the authorities can't be enough to justify the horrible incident that too in the hub of the security area. Life has become so invaluable," wrote another with the 'Nadeem Anjum Must Resign' hashtag. 
"When the head of an institution becomes too controversial, he should resign himself," said a third user echoing the call to remove Nadeem Anjum as Pakistani intelligence agency's chief. 
Why is it significant?
In over seven and half decades since Pakistan's existence, the country's military-intelligence nexus has consisted of the Pakistani 'establishment', the real power above Islamabad's Prime Minister's Office. When not liked by the establishment, Pakistani Prime Ministers have departed power in handcuffs or coffins, expelled by military coups, rigged votes or assassinations.
A popular call to oust an establishment leader in Pakistan has been rare. The latest social media call to remove the current ISI DG Nadeem Anjum, marks another page among the counted few in the Pakistani book of resistance.
WATCH WION LIVE HERE
You can now write for wionews.com and be a part of the community. Share your stories and opinions with us here.