On Sunday, the Election Commission of Pakistan (ECP) unanimously took the decision to appoint Syed Mohsin Raza Naqvi as Punjab's caretaker chief minister.
Naqvi, whose name was included in Leader of the Opposition in the Punjab Assembly Hamza Shehbaz's suggestion, owns a media house and is believed to have close ties with PPP leader Asif Ali Zardari. 
The ECP took the decision in a meeting presided by Chief Election Commissioner (CEC) Sikander Sultan Raja.
The ECP, in its press release, stated that they have issued a notification announcing the appointment while a separate letter has been sent to Punjab Governor Balighur Rehman so that the oath can be administered to Naqvi.
The electoral watchdog issued a subsequent notification which read, "Pursuant to the proviso of Clause(3) of Article 224-A of the Constitution of the Islamic Republic of Pakistan and as a result of detailed deliberations made on January 22, the ECP has unanimously decided to appoint Syed Mohsin Rana Naqvi as the caretaker chief minister, Punjab with immediate effect."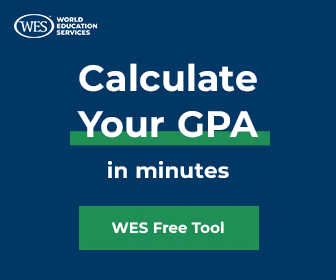 The caretaker CM's appointment was unusually delayed after the Punjab Assembly was dissolved last week because of constant back-and-forth between the opposition and the provincial government on the nominees. 
The names of Naveed Akram Cheema and Sardar Ahmad Nawaz Sukhera were proposed by outgoing Chief Minister Parvez Elahi while the names of Ahad Cheema and Naqvi were endorsed by Hamza Shehbaz for the caretaker slot. 
PTI refuses to accept decision of ECP 
Reacting to the appointment of Naqvi, PTI's Fawad Chaudhry stated that the commission "never failed to disappoint".
WATCH | WION Dispatch: Cash-strapped Pakistan government imposes PKR 30 bn as additional taxes
"We reject the decision to appoint a controversial person such as Mohsin Naqvi as the chief minister," he added, stating that they had no option but to protest in the streets. 
He appealed to the party workers to make preparation stating that they would launch a large campaign under party chief Imran Khan's leadership.
الیکشن کمیشن نے کبھی مایوس نہیں کیا، محسن نقوی جیسے متنازعہ سخص کو وزیر اعلی مقرر کرنے کے فیصلے کو مسترد کرتے ہیں ، اس نظام کے خلاف سڑکوں پر جدوجہد کے علاوہ کوئ راستہ نہیں ۔۔ کارکنان تیاری کریں عمران خان کی قیادت میں بڑی مہم چلائیں گے

— Ch Fawad Hussain (@fawadchaudhry) January 22, 2023
Meanwhile, PTI Secretary General Asad Umar stated that Naqvi's appointment as the caretaker chief minister was like mocking the Constitution. He added that the decision would be challenged by the PTI and protests will be held against it.
محسن نقوی کی بطور نگران وزیر اعلیٰ تعیناتی آئن کے ساتھ مذاق کے مترادف ہے. تحریک انصاف اس کے خلاف قانونی چیلنج بھی کرے گی اور عوامی احتجاج بھی

— Asad Umar (@Asad_Umar) January 22, 2023
(With inputs from agencies)
You can now write for wionews.com and be a part of the community. Share your stories and opinions with us here.
WATCH WION LIVE HERE