Former Pakistan Prime Minister Imran Khan accused the "establishment" of planning his arrest, claiming that it's all part of a 'London plan', in a veiled attack against his political foe Nawaz Sharif who has been stationed in London since November 2019. The comments came as tensions skyrocketed in Lahore in the early hours of Wednesday despite Khan's claim that he will appear before the Lahore High Court on March 18.
Khan's court appearance claim is being seen by the critics as his tactic to evade arrest, as evidence continues to mount against him in the Toshakhana case, an alleged corruption scandal during former Pakistan Prime Minister's time in office.
In Pakistan, 'the establishment' is referred to the military-intelligence nexus which — despite the South Asian nation's semblance of democracy — is widely perceived to be running the country's state of affairs almost since its inception in 1947. Since being ousted from power after a no-confidence-vote last April, Khan has often referred to the 'establishment' as the forceful power bent to keep him away from Islamabad's corridors of power. 
ALSO WATCH | Gravitas | Toshakhana case: Imran Khan faces imminent arrest
Imran Khan said in a video message that to prevent any untoward event during his political procession in Lahore, he had given a lawful undertaking that he will appear before the Lahore High Court on March 18. Despite that, the Deputy Inspector General was coming to arrest him on Wednesday, Khan claimed.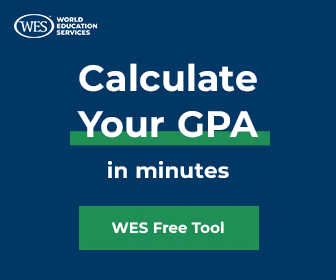 The protests broke out in Islamabad, Peshawar, and Karachi after Imran Khan called on his supporters on Wednesday to "come out" following police's use of force on Pakistan Tehreek-e-Insaf (PTI) workers in Lahore's Zaman Park. Khan later said that he was mentally prepared to get arrested. 
"I am mentally prepared because there's a huge force outside. They have not just the police, they have got rangers there too, which is the army. And it seems as if Pakistan's biggest terrorist is holed up inside," Imran Khan said.
Khan remains the most popular leader in Pakistan, with as many as 61 per cent of the Pakistanis saying in a Gallup survey that they have a 'positive impression' of Pakistan Tehreek-e-Insaf (PTI) chief Imran Khan. 
"They are petrified of the popularity of my party and so they want to remove me from the electoral contest," Imran Khan said, adding, "according to all opinion polls, we would sweep this upcoming election and that's why they want me removed from the scene."
WATCH WION LIVE HERE
You can now write for wionews.com and be a part of the community. Share your stories and opinions with us here.
IL PRIMO ECOMMERCE SPECIALIZZATO IN DELIZIE AL TARTUFO E CAVIALE – CAVIAREAT.COM