The Chinese delegation was grilled before the United Nations this week over China's alleged human rights abuses against minorities in Tibet, Hong Kong, and the Xinjiang Uyghur Autonomous Region.
With advocates of China's Uyghur minority protesting loudly outside, a delegation of 40 Chinese envoys faced questions from the U.N. Committee on Economic, Social and Cultural Rights, which reviews respect of those rights in nearly all U.N. member states every few years.
During the six-hour hearings on Wednesday, the U.N. Committee asked the Chinese delegation about the forced labor in Xinjiang, the disparity in access to education, and the cultural and language rights of the minorities.
They were also questioned about reports of the destruction of mosques and monasteries in Xinjiang and the purpose of reeducation camps guarded with barbed wire and surveillance cameras.
The Chinese delegation denied all charges of human rights abuses, saying that "freedom of religious belief was well protected in Xinjiang Autonomous Region," according to the U.N. transcript.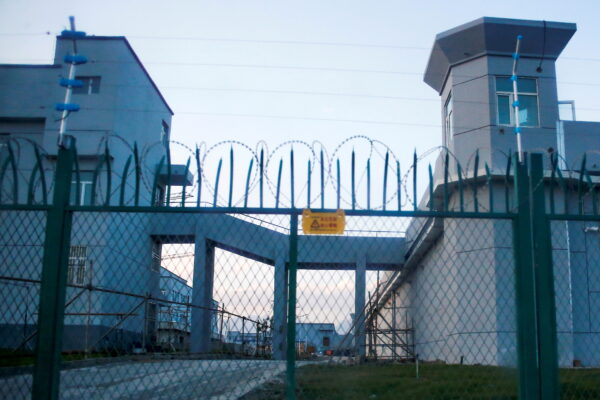 Another Chinese delegate claimed that the barbed wire and surveillance cameras at the Xinjiang reeducation camps were put in place for safety reasons.
Thinlay Chukki, a representative of the Tibet Bureau in Geneva, said that China continues to deny the charges despite its widespread human rights violations being "well-documented," according to the Central Tibetan Administration.
"As we look forward to the Committee's concluding observations, we hope China will introspect its policies and ensure that Tibetans, Uyghurs, Southern Mongolians, Hong Kongers, and Macau people are guaranteed genuine universal human rights," Chukki said.
'Crimes Against Humanity'
The human rights abuse charges followed the release of a U.N. report last August, which detailed abuses committed by the Chinese Communist Party (CCP) against Uyghurs and other ethnic minorities in the Xinjiang region.
The U.N. report found that the scale and brutality of the detentions, framed by CCP authorities as compulsory reeducation camps or "vocational skills education centers," likely qualified as a crime against humanity.
"The extent of arbitrary and discriminatory detention of members of Uyghur and other predominantly Muslim groups … may constitute international crimes, in particular crimes against humanity," the report said.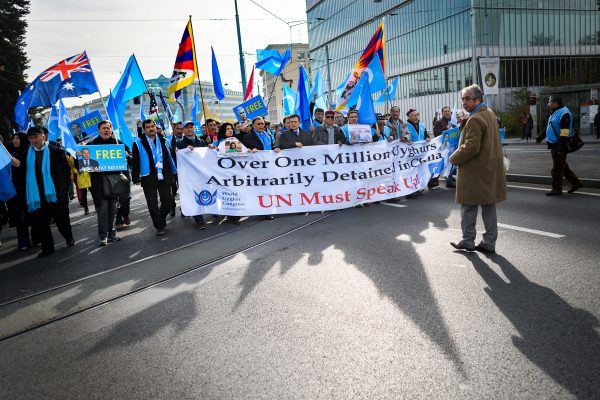 Basing its findings on statistical analysis, satellite imagery, CCP documents, and 40 interviews with Uyghurs and other affected individuals, the report said that the CCP's campaign in Xinjiang placed "undue restrictions on cultural, linguistic, and religious identity and expression; rights to privacy and movement; reproductive rights; as well as with respect to employment and labor rights."
The report found that "10-20 percent of the adult' ethnic population'" in the region were subjected to some form of detention between 2017 and 2018. Many, it said, were tortured through beating, electrocution, starvation, and sleep deprivation.
Others were prohibited from speaking their native language, forced to only speak Mandarin and to recite "red songs" and other communist propaganda.
In October last year, some 50 countries signed a joint statement at the U.N. General Assembly urging China to uphold its human rights obligations and release those who are being "arbitrarily deprived of their liberty" in Xinjiang.
The nations—which include the United States, Japan, the UK, Australia, Germany, and Israel—made up the largest group of countries to publicly condemn China's ongoing human rights abuses.
Andrew Thornebrooke and the Associated Press contributed to this report.