For me, traveling is like meditation. It's the best medicine for relaxing, getting rid of any stress, and giving my mind a refreshing break because I end up feeling immense happiness and peace. Being born in South India, I have always had a love for new places, and so taking a honeymoon trip to one of the hottest destinations was another thing on my list.
After a lot of research, I finalized Phuket, Thailand for our honeymoon and chose TravelTriangle as our holiday planner. I found out about them through Facebook when I was planning a trip with my friends to Rishikesh earlier this year.
The incredible experience and smooth planning convinced my heart to rely on them completely for planning our honeymoon as well. And I must, not only the things to do on a Thailand honeymoon made our experience memorable, but also the continuous support and smooth planning from Fantabulous Holidays – our travel agent.
Here are all the details about our 4 days Thailand honeymoon trip:
Trip Type: 3 Nights 4 Days Honeymoon in Phuket, Thailand
Cost: INR 28,000 from Fantabulous Holidays
Inclusions: Airfare, accommodation, breakfast, transfers from and to the airport, sightseeing, English speaking driver, a private cab, and GST.
Exclusions: Dinner, private expenses, and anything not mentioned in the inclusions.
Listed below are the things to do on a Thailand honeymoon.
Explore Patong beach
Explore Phuket
Phi Phi Island tour
Taste Thai cuisine
Enjoy Phuket nightlife
Explore the James Bond Island
Canoeing & capturing memories
Top Things To Do In Thailand On Honeymoon
Here is what all we did on our honeymoon in Thailand. Have a look at the best things to do in Thailand on honeymoon.
Day 1: Exploring Patong Beach and Phuket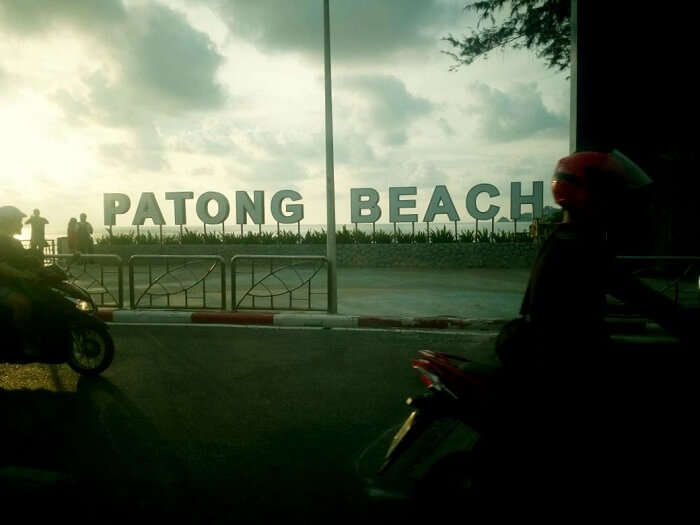 It was 7 in the morning when both my husband and I had reached the Phuket Airport, and we were welcomed by our tour representative who was waiting for us with a private Cab. It was then our Thailand honeymoon kick-started and we couldn't hold the excitement for long. Immediately after the airport, our driver drove us to the Patong beach, which was only an hour away from there.
                      Honeymoon In Phuket: Your Guide For An Incredible Romantic Experience In 2022!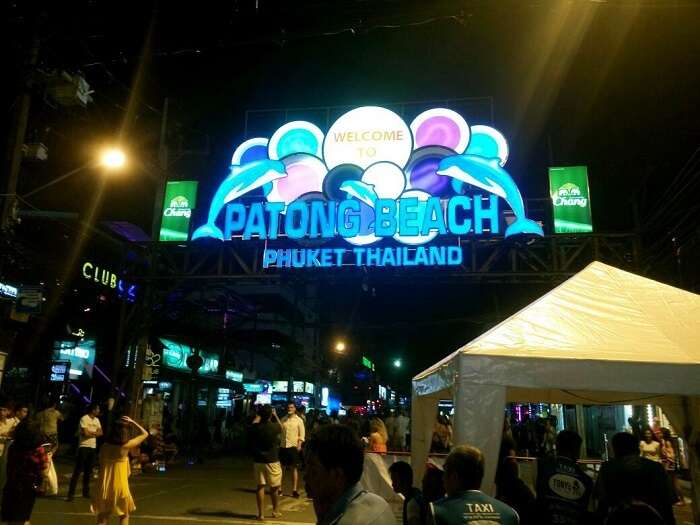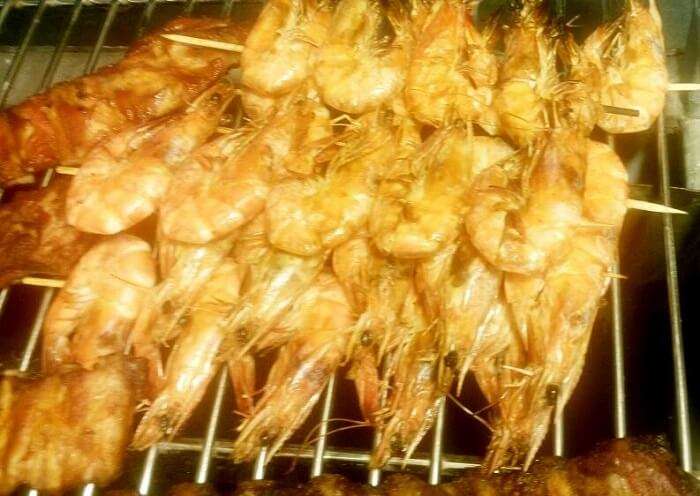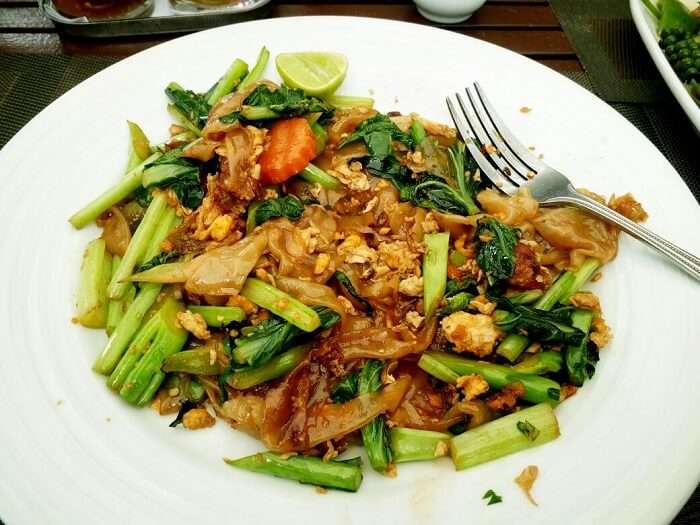 Upon reaching our hotel – IBIS later, where our honeymoon stay was arranged, we freshened up, relaxed, and met our Phuket tour representative – Ms. Pum. She took us through our entire itinerary, and with a few suggestions from her, we made some changes and finalized our travel plan for every day. And since the first day was for leisure, both of us walked around the city, spent some time on the beautiful beach, relished the Thai flavours, and came back to the hotel.
Tariff: INR 1700 (starting price)
Amenities: Sun terrace, pet friendly, in-house bar and restaurant, free wifi, accessible parking, swimming pool
Thailand Waives Visa-On-Arrival Fee For Indians. Dear Travelers, Get Packing!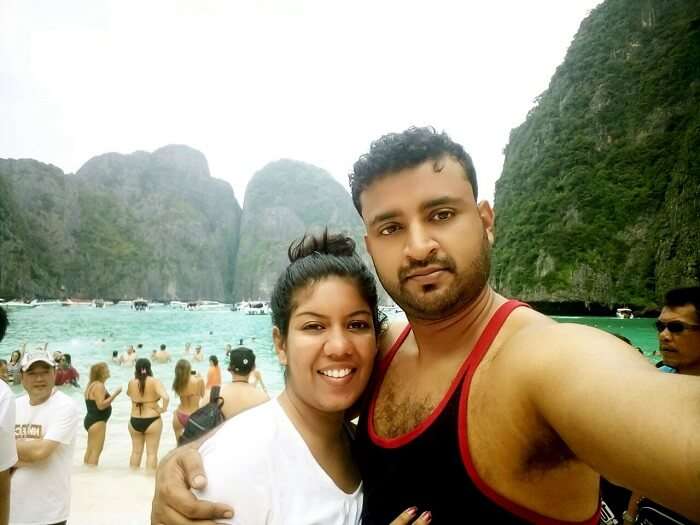 After getting some rest, we headed off to the beach again, which was only a few minutes' walk from our hotel. The streets at were not so crowded, and looked bright and lively. We were amazed to see that the local culture and people were so welcoming as they treated all of us with great love and respect.
 Make The Most Of Your Honeymoon In Phuket And Krabi With These Best Experiences!
Day 2: Taking a Phi Phi Island tour, savouring Thai cuisine & witnessing the Phuket nightlife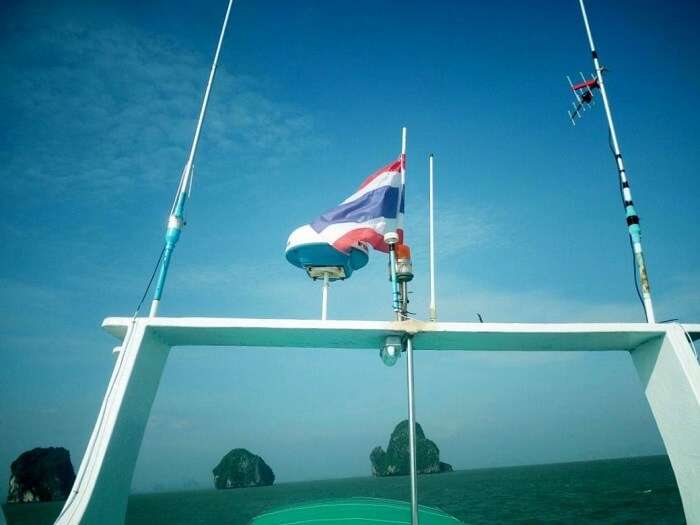 As part of the 'things to do on a Thailand honeymoon' list, we had our breakfast at the hotel and left for the great Phi Phi Island tour by 7:30 AM. Ms. Pum, our tour representative suggested us to take the speed boat for taking the Phi Phi Island tour rather than taking the ferry. We went ahead with her suggestion and had one hour of awesomeness on the speed boat on our way to the Phi Phi Islands.
Thailand Honeymoon : Have A Fantastic Vacation With Your Better Half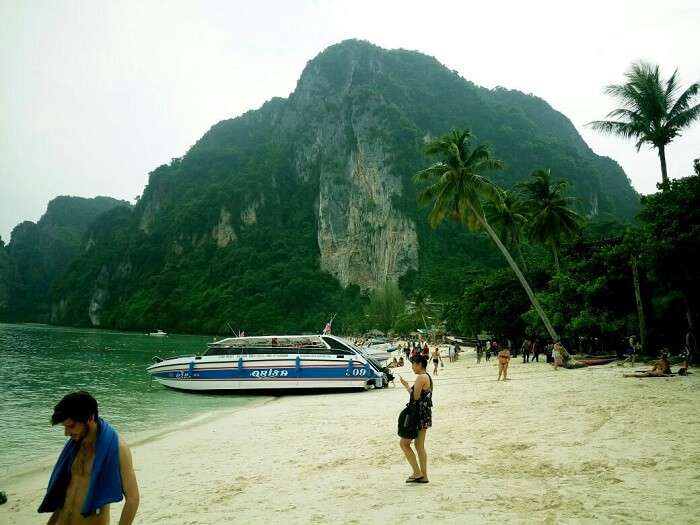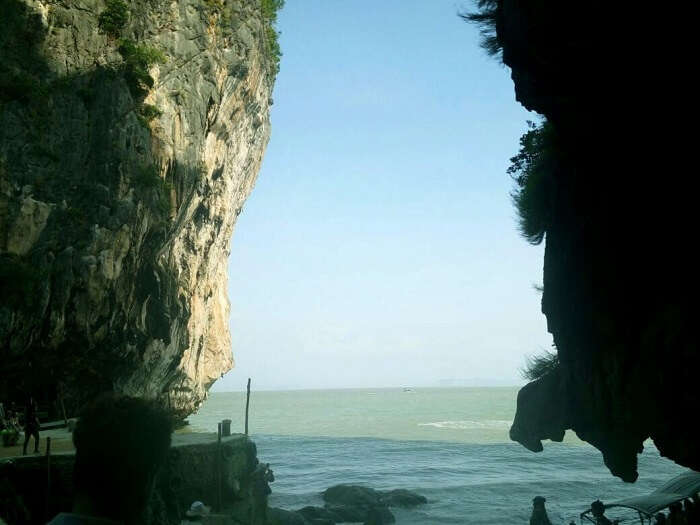 On this day, we covered five islands of which first was the beautiful Maya Beach. The crystal clear blue water looks so captivating that you feel like diving into it. After spending some 40 minutes on the beach, we headed to the Monkey Island, where one can see swimming monkeys in the rocky island. Followed by this, we went to Phi Phi Le and Phi Phi Don Islands, and had a sumptuous Thai lunch together.
 Ao Nang Thailand: Things To Do And Where To Stay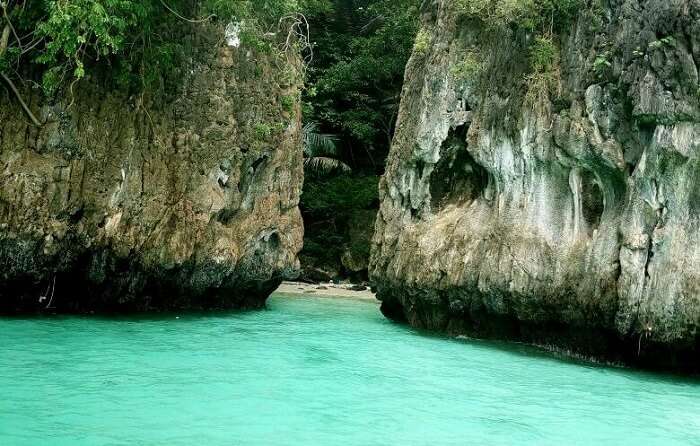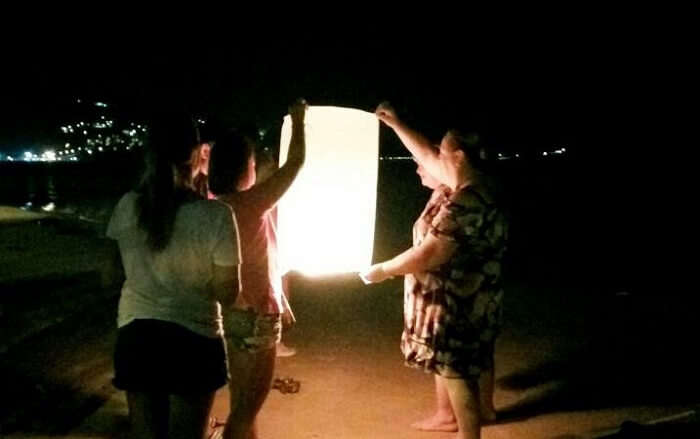 Snorkeling is one of the must things to do in Thailand on honeymoon, especially when you are surrounded with beautiful corals and fishes. What made our experience more memorable was swimming amongst the gorgeous marine life. We returned to our hotel by 7 in the evening and headed out again to explore the famous Bangla street known for its nightlife. It took us by surprise as we saw one whole street full of lights, street magicians, dancers, music, pubs, bars, strip clubs, and more. It is undoubtedly one great place for spending your weekend and partying like there's no tomorrow. The same street also leads to the beach where you can have a couple of beers while relaxing on the sand and even take a dip in the waters. We were absolutely mesmerized with Thailand's nightlife and didn't want our honeymoon to end.
5 Secret Beaches In Phuket To Include In Your Honeymoon Itinerary
Day 3: Exploring the James Bond Island, canoeing & capturing memories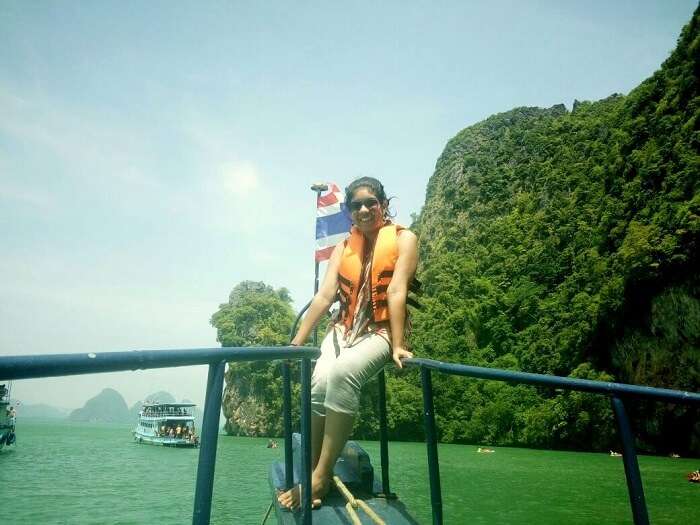 The third day of our honeymoon started with a Continental breakfast at the hotel after which we left for the James Bond Island tour planned for the day. A one hour drive through the beautiful roads of Phuket led us to the jetty from where we took the 'Big Boat' for our island tour. We also had a group of travelers from China along with us and it was great meeting all these people from a different culture. This island tour is another of those things to do in thailand on honeymoon that one should not miss.
James Bond Island Entry fee: INR 2886
Suggested Read: Thailand Street Food: A Gastronomical Guide To The Best Local Dishes And Where To Find Them!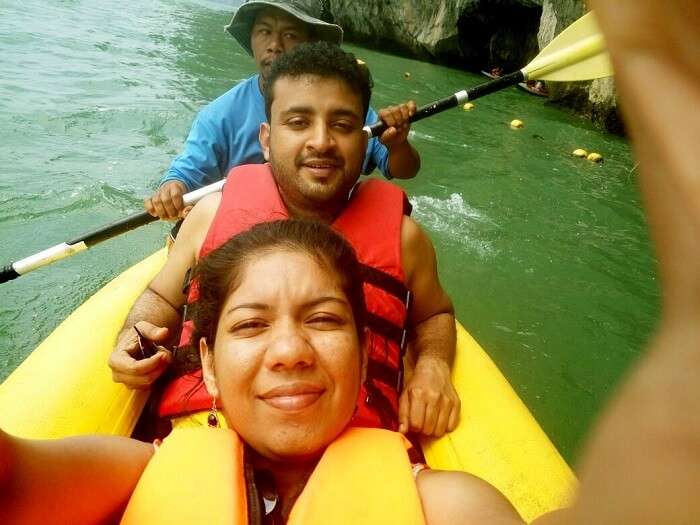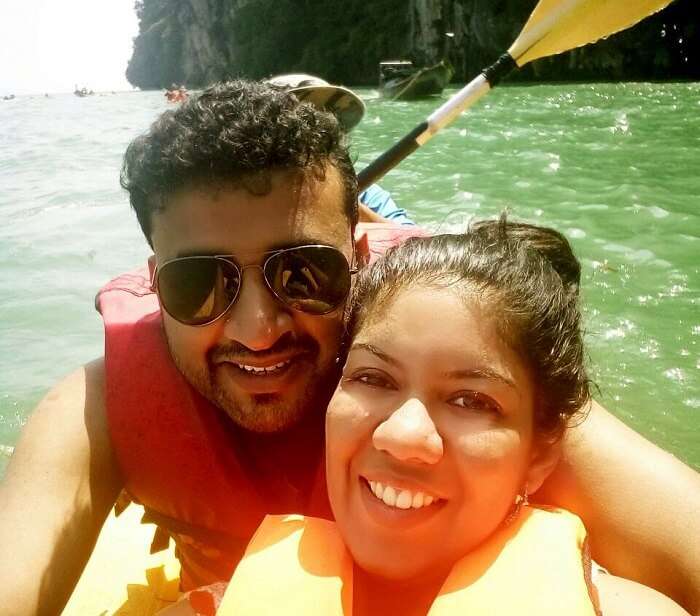 After a two hour's ride we reached a rocky island where we got into Canoeing boats. Of all the things to do on a Thailand honeymoon, kayaking was one adventurous experience that we had. We rowed through the deep dark caves in the islands from the sea where we could see hundreds of bats hanging upside down. The glistening rocks shined like precious stones, and it looked like a true wonder of the earth. We then kayaked through two more such islands which had sky high cliffs, deep forest, and beautiful hidden beaches that made it look exactly like a Jurassic Park.
Nightlife In Phuket: 12 Bustling Hotspots You Must Check Out!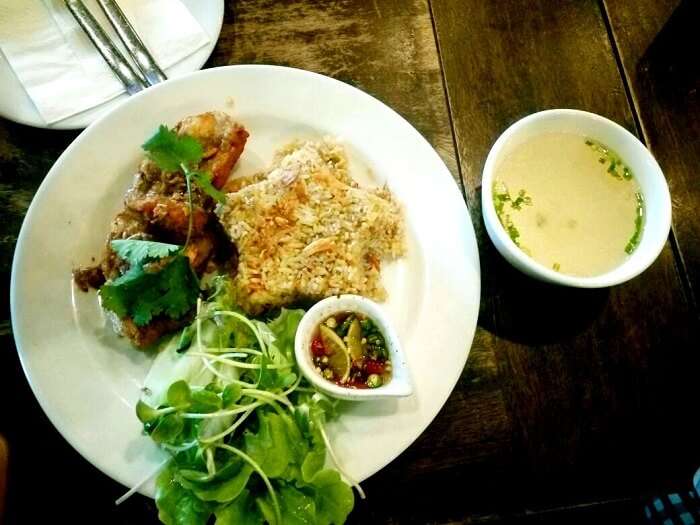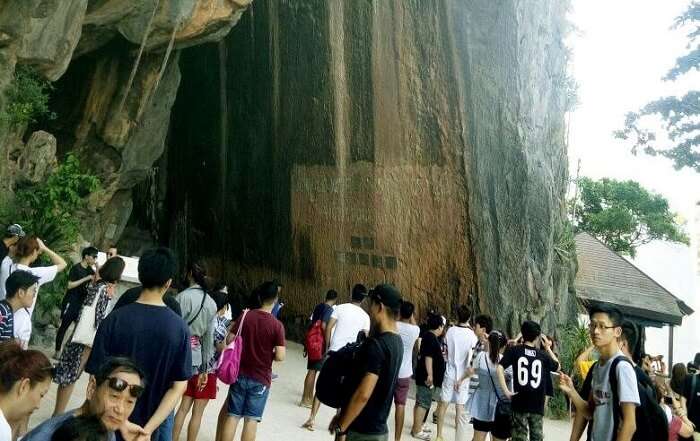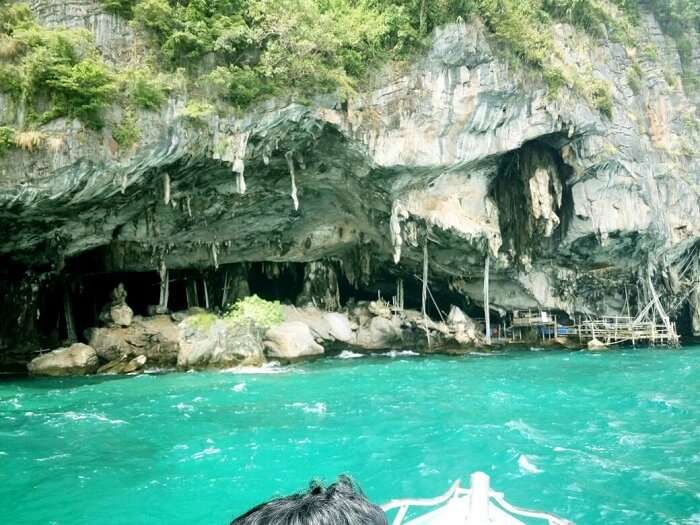 Post kayaking, we had lunch on the boat, and then reached the famous James Bond Island. We walked around the island, posing for photos near the famous James Bond Rock before heading back to Patong. At the night, we explored around and tasted the mouth-watering seafood of Phuket.
 32 Places To Visit In Phuket In 2022 For An Exciting Thai Vacation
Day 4: Taking a Phuket city tour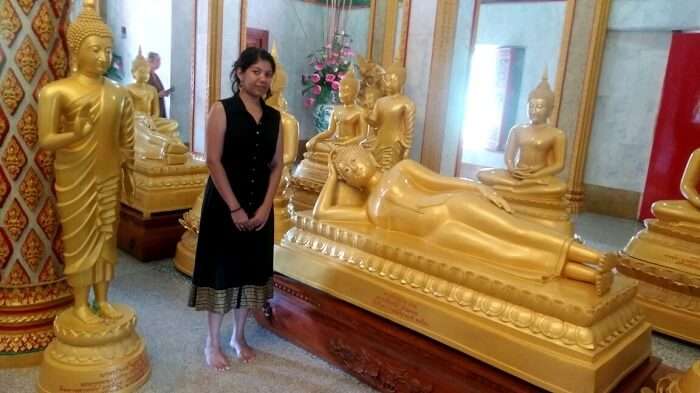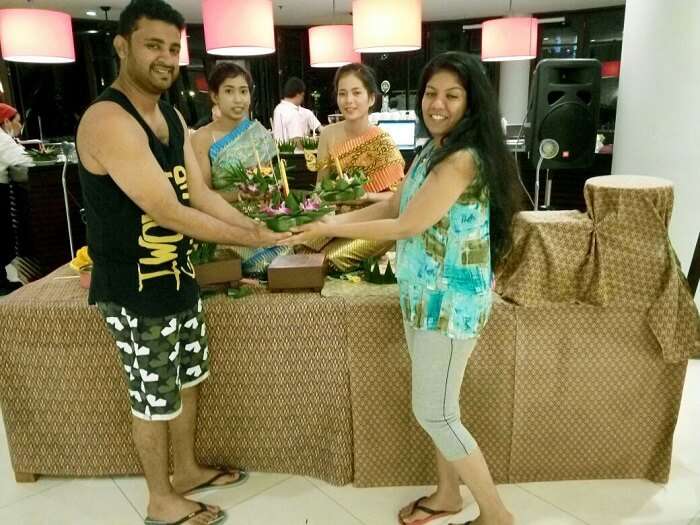 It was the last day of our honeymoon in Phuket and we wanted to make the most of it. So, after checking out of the hotel by 10:00 AM, we were received by Ms. Nana, a lovely tour guide who took us for the Phuket city tour. First, we went to the famous Buddha temple where the holy remains of Lord Buddha left us mesmerized. And later, we headed to a beautiful three beaches viewpoint, a Honey bee factory, and a Pearl factory.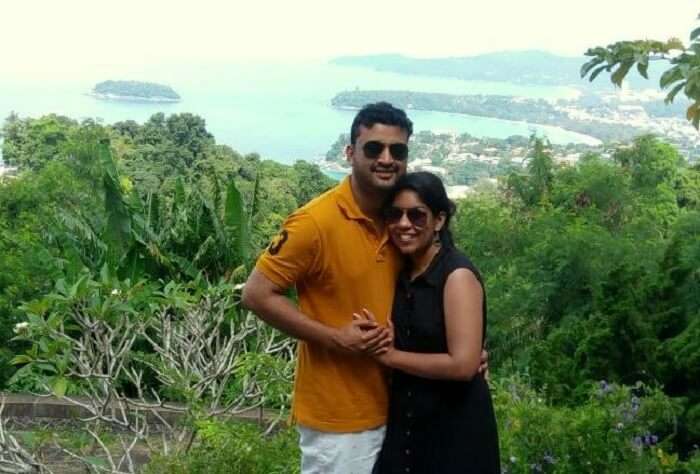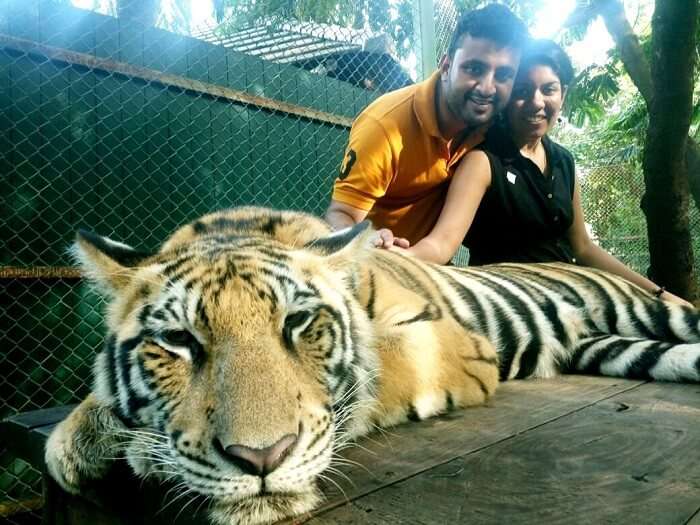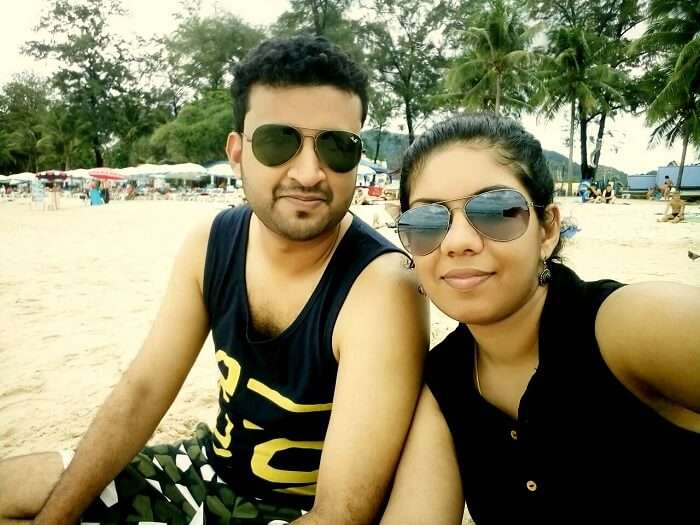 The most thrilling part of the day was our visit to the Tiger Kingdom, where we touched and posed with the mighty tigers. A visit to this place is definitely one of the top things to do on a Thailand honeymoon. On our way back to the airport, we visited an emporium to buy some souvenirs so that we could keep our Thailand honeymoon memories fresh even after coming back home.
High Points Of Our Trip
Speed boating and big boat ride to the islands
Snorkeling
Visit to the Tiger Kingdom
Low Point Of Our Trip
There were exactly no such low points or negative experiences on our honeymoon. The only sad moment was the time when our driver had reached early to pick us up on one of the days, and we were not done with the breakfast yet, so we had to leave it and head for our tour.
Thailand Travel Tips For Future Travelers
Decide the budget of your holiday and let the trip agent know all the experiences you wish to have so that he can plan accordingly.
Check in advance for the extra money that you may spend during the trip apart from the package cost, so that you have enough foreign currency during the vacation.
Do check the reviews posted by the other travelers before finalizing the place, hotel, and more.
Pack your clothes according to the weather in Thailand.
Keep your itinerary handy so that you don't miss out on anything.
 Thailand Shopping: The Secret Sauce To The Best Buys In Thailand For 2022
Overall, our honeymoon in Thailand with TravelTriangle was adventure-packed and fun-filled. It was because of their constant support throughout the trip that we could put such a perfect start to our new lives, and have such a hassle-free experience. This was the second time I planned my trip with them, and I would definitely love to do it again!
Frequently Asked Questions about Thailand Honeymoon
What do I need to pack for honeymoon in Thailand?
A few essentials to pack when visiting Thailand are a refill water bottle, sunscreen, raincoat, cotton clothes comfortable for warm weather, and comfortable footwear.
Which is the best island in Thailand for honeymoon?
Phuket and Koh Samui are some of the best islands for Thailand honeymoon.
What can you not do in Thailand?
When you are in Thailand do not overstay your visa period.
---
Looking To Book An International Honeymoon?
Book memorable honeymoon on TravelTriangle with 650+ verified travel agents for 65+ domestic and international destinations.