Despite being a small island country, there's definitely no lack of things to do in Singapore. This vibrant city-state is often buzzy with pop-up events and exhibitions that engage locals and tourists.
From dining at the newest cafes, restaurants and hawker centres to museum hopping, you'll definitely find activities to do for the weekend. Read on for our picks on what to do in Singapore in January 2023.
Spring in the Sea at S.E.A. Aquarium
2023 is the year of the Water Rabbit and as water symbolises wealth in Chinese, head to S.E.A Aquarium at Resorts World Sentosa. After a three-year hiatus, Singapore's only underwater dragon dance is 'revived' at the aquatic attraction. Other auspicious segments include a Trail of Fortune and Ru Yi the Mermaid, who'll share stories about marine life conversation.
Spring in the Sea happens from now till Feb 5 at S.E.A Aquarium in Resorts World Sentosa. Tickets are priced from SGD36.
(Hero and opening image credit: Resorts World Sentosa)
River Hongbao 2023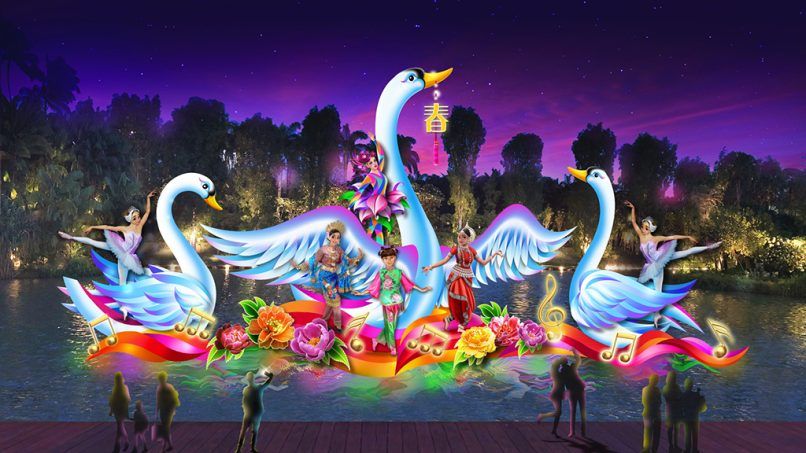 A mainstay event for every Chinese New Year in Singapore since 1987, River Hongbao is back for its third edition at Gardens by the Bay. Having both offline and online activities, visitors can participate in a calligraphy (hui chun) marathon, learn about the evolution of Chinese New Year greeting cards, and even interact with a bunny mascot AR filter on Tiktok.
River Hongbao 2023 happens from Jan 20 to Jan 28 at Gardens by the Bay. Admission is free.
Huayi – Chinese Festival of Arts 2023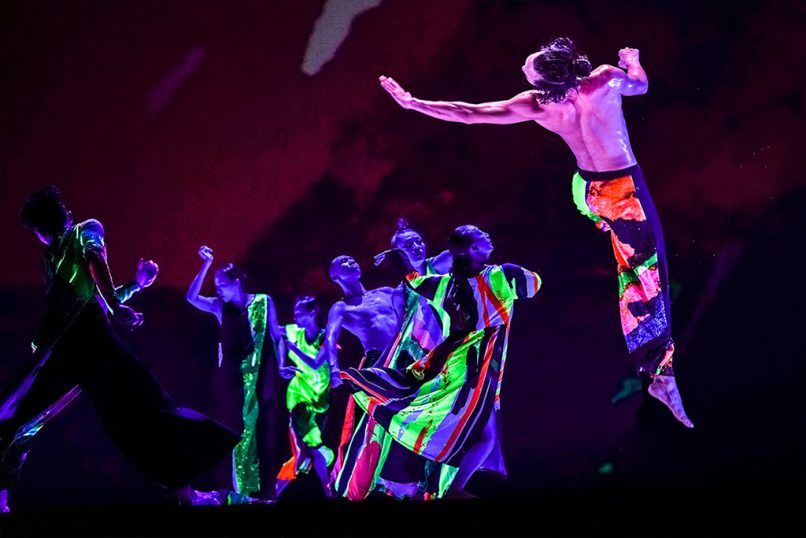 It's time for Huayi – Chinese Festival of Arts to take over Esplanade Singapore again with both ticketed and free performances. The 2023 edition is the first in almost three years to have overseas Chinese theatre and music artists performing their talents on the big stage.
Highlights include concerts by indie darlings (Accusefive, An Pu, Elephant Gym), a mandarin adaptation of Yasmina Reza's renowned play ART, and Cloud Gate Dance Theatre of Taiwan's 13 Tongues.
Huayi – Chinese Festival of Arts 2023 happens from Jan 27 to Feb 5 at Esplanade – Theatre of the Arts.
Museum of Ice Cream – Chinese New Year edition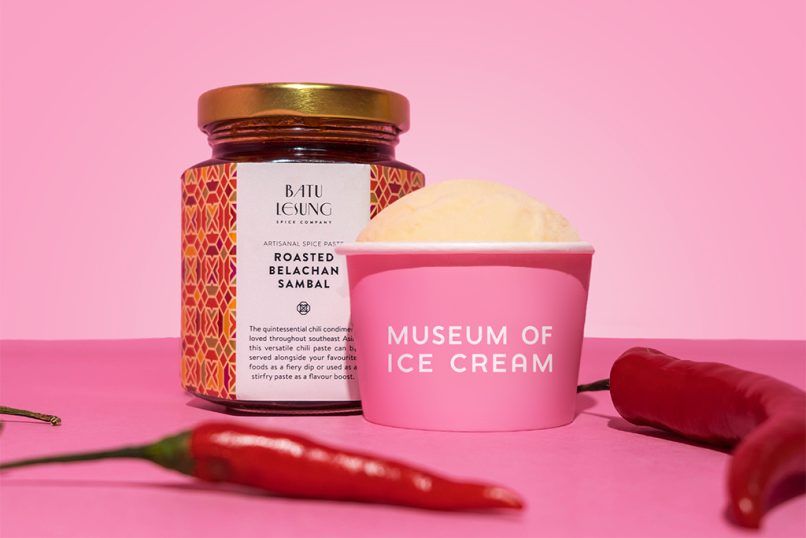 Instagrammable hot spot Museum of Ice Cream is celebrating the CNY festivities by collaborating with local brands Batu Lesung Spice Company and Open Farm Community. The result? A limited edition flavour — Sambal Chilli Ice Cream. Made with roasted sambal belachan from the former, this spicy-sweet icy confection will certainly excite tongues.
Another new and limited flavour is the zesty Mandarin Orange Sorbet, created in collaboration with Ice Cream Cookie & Co.
Both flavours are available from now till Feb 15 at the Museum of Ice Cream. Tickets are priced from SGD40.
Party at CÉ LA VI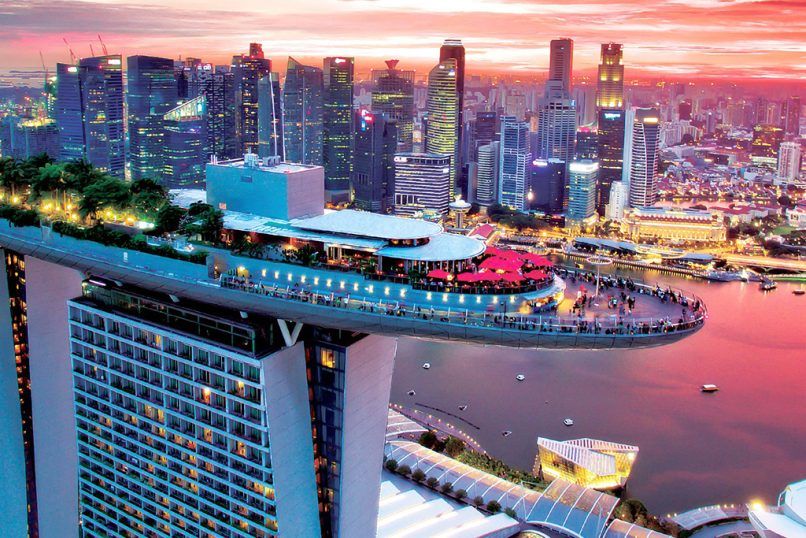 Dance the night away at CÉ LA VI's Club Lounge where these international DJ acts will spin rave-worthy tunes in Singapore for the first time. Swedish-born DJ and influencer Thess Fischer kicks off the lineup with her unique blend of ethnic tribal and house, techno and nu-disco tunes. Following her is Irish-born, Berlin-based DJ Sally C, who'll surely close January with a bang by showcasing a curated selection of acid-tinged hip-house and techno with a touch of electro.
CÉ LA VI's Club Lounge international DJ series happens every Saturday in January and February at Marina Bay Sands Singapore. Admission fees apply.
Circular Futures: Next Gen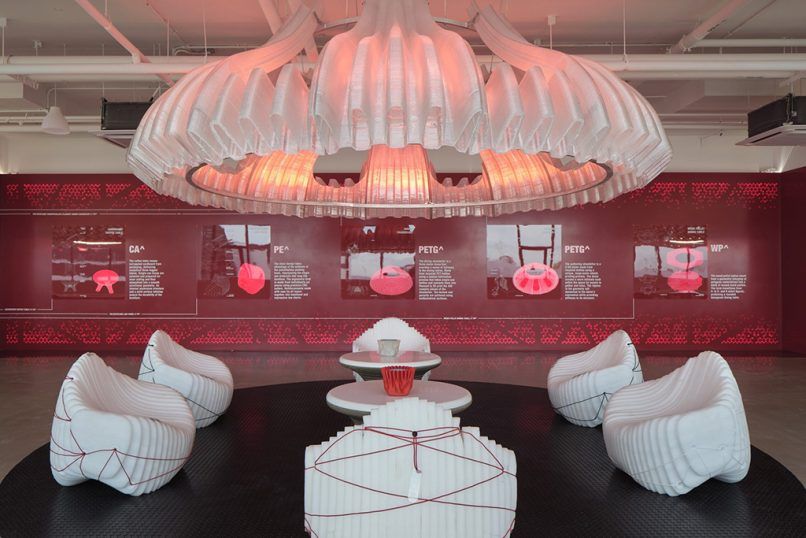 Sure, circularity closes the loop in sustainability. But we should aim to maximise resources and minimise waste too. Circular Futures: Next Gen demonstrates this by tapping into design and technology for smart solutions.
Showcasing 3D artworks (like prototypes of chandeliers) printed with recycled PET bottles, this exhibition highlights the capabilities of circulatory systems with custom designs that are otherwise impossible to produce via traditional manufacturing methods.
Circular Futures: Next Gen happens from now till Apr 9 at National Design Centre Singapore. Admission is free.
Light to Night 2023: Here and Now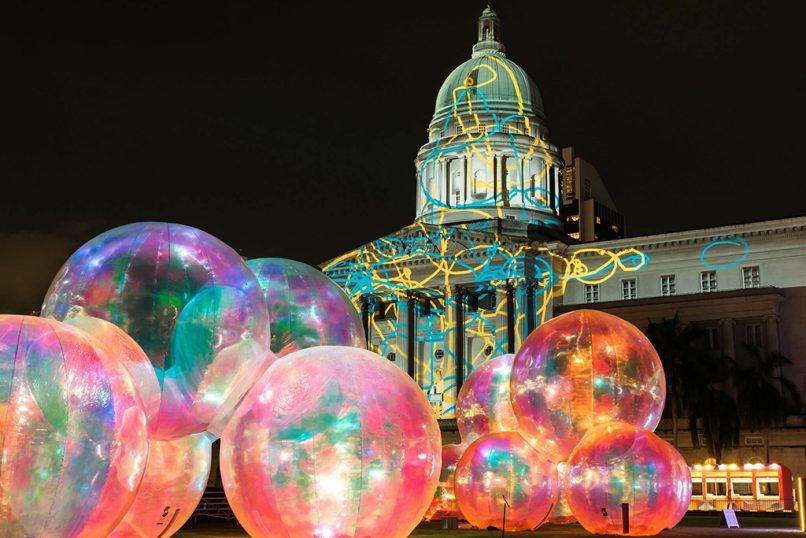 Although SAW (Singapore Art Week) 2023 has concluded, other affiliated satellite events like Light to Night haven't dimmed their lights yet. In fact, the festival continues to shine brightly in Singapore's Civic District. Explore alluring illuminations, installations, and interactive artworks curated under this year's theme: Here and Now. Then, immerse yourself in Ephemeral by Atelier Sisu, a light installation interpreting the concept of ephemerality using bubbles.
Light to Night 2023: Here and Now happens till Jan 26 within Singapore Civic District.
Patricia Piccinini: We Are Connected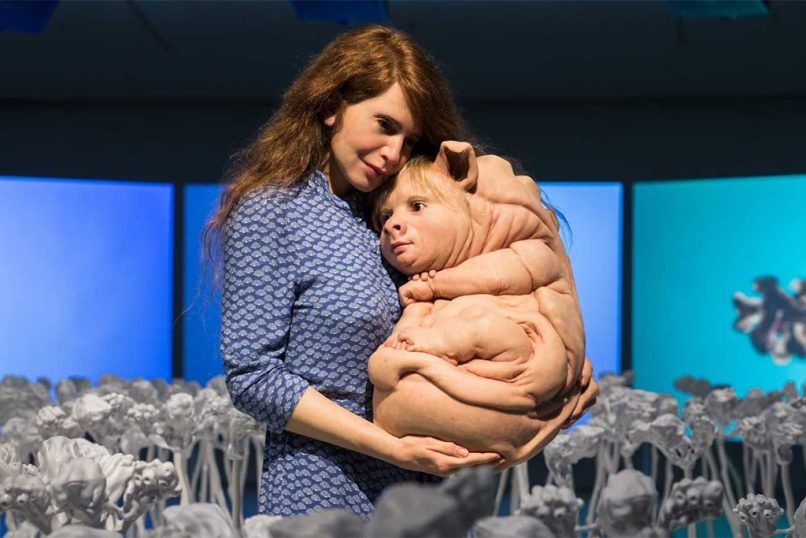 Humans are mammals and related to primates – there's no denying this fact. But what if humans actually amalgamate with animals to become human-animal hybrids? Melbourne-based Australian artist Patricia Piccinini's We Are Connected exhibition explores human relationships with other species and ecosystems.
Through crossbreed hyperrealistic sculptures and research presented via installation, collage, and video, Piccinini questions genetic modification and how we use animals in science for the advancement of the human race.
Patricia Piccinini: We are Connected happens till Jan 29 at ArtScience Museum, Marina Bay Sands. Tickets are priced at $18.
'Anxiety' popup museum by EYEYAH!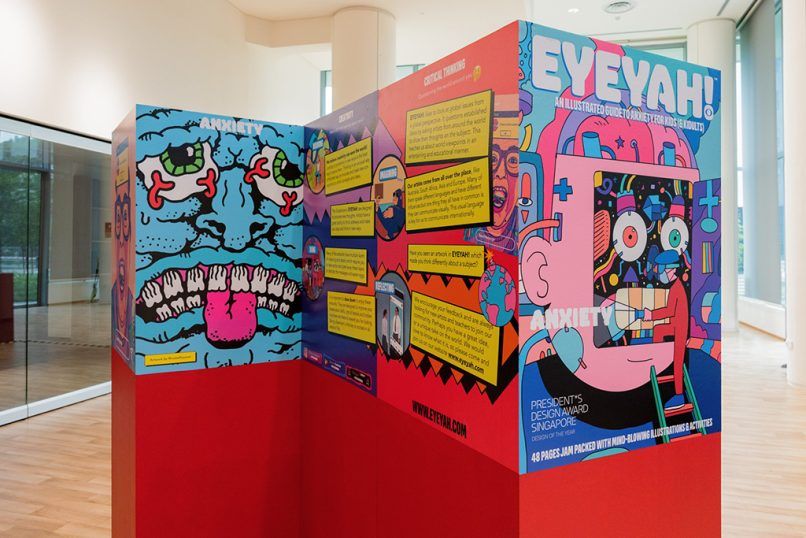 There's still a stigma surrounding mental health, making it taboo to talk about it, especially in conservative countries like Singapore. Instead of shying away, contemporary creative arts collective EYEAH! explores this heavy topic in a fun way via exuberant illustrations.
Showcasing 40 artworks by contemporary digital artists from Singapore and 10 other countries, this roving mental health-themed pop-up exhibition, co-presented by the DesignSingapore Council with the support of The James Dyson Foundation, explores facets of anxiety such as causes, how it looks and feels, as well as positive and negative anxiety.
'Anxiety' – a pop-up exhibition by EYEYAH! happens till Feb 4 at Temasek Shophouse, 28 Orchard Road, S238832.
Singapore Biennale 2022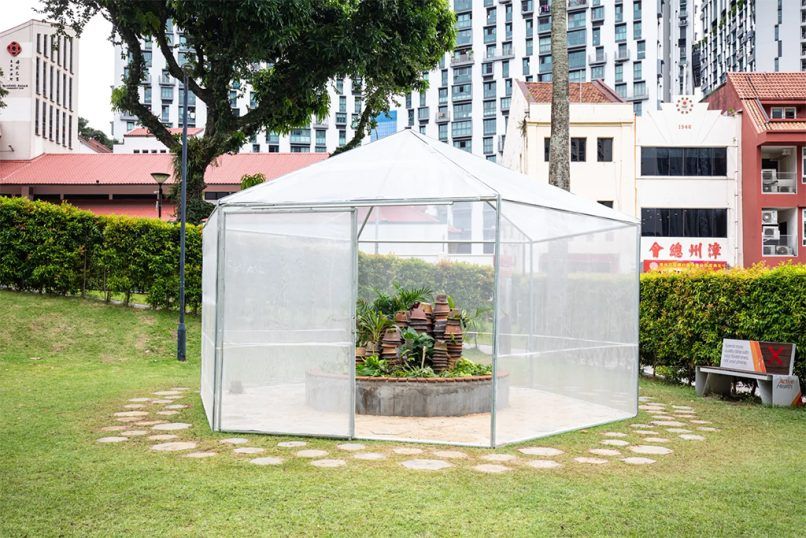 Now in its final months, Singapore Biennale continues to provoke thoughts and conversations with its progressive contemporary artworks scattered across the country.  This seventh edition, named Natasha, prompts artists, collaborators, and audiences to re-discover ways of seeing and relating to the world.
Featuring over 50 artists and collaborators, marvel at multimedia installations and immersive experiences in Singapore Art Museum or exhibits beyond the mainland at the Southern Islands like Sentosa Cove Village, St. John's Island, and Lazarus Island.
Singapore Biennale 2022 happens till Mar 19 at various locations.
Derrick Tan
Subscribe to our newsletter to get the latest updates.
You're all set
Thank you for your subscription.