Pakistan made "meager progress" in dismantling terrorist organizations and continued to face terrorist financing risks in 2021, according to a newly released report from the U.S. Bureau of Counterterrorism.
The report, released on Monday, revealed that Pakistan experienced numerous terrorist attacks in 2021, with members of religious minorities facing substantial threats from terrorist groups (pdf).
"The number of attacks and casualties was higher than in 2020," the report states. "Separatist militant groups conducted terrorist attacks against varied targets in Balochistan and Sindh provinces."
Pakistan's major terrorist groups include Tehreek-e-Taliban Pakistan (TTP), Balochistan Liberation Army (BLA), and Islamic State Khorasan Province (ISIS-K). They used various tactics to attack targets, including suicide bombings and targeted assassinations.
The report listed five attacks in Pakistan in 2021, including one incident on Dec. 30, 2021, in which attackers ambushed security officials in North Waziristan. TTP claimed responsibility for the attack that killed four security officials.
Pakistan took steps in 2021 to counter terror financing and restrain India-focused militant groups. The government also revised its 2015 National Action Plan to combat terrorism, but terrorist financing risks persisted.
"Pakistan continued to face significant money-laundering and terrorist financing risks," the U.S. bureau stated in its report.
"Several terrorist organizations, including U.N.-listed groups, operated in Pakistan, raising funds through a variety of means, including direct support, public fundraising, abuse of non-profit organizations, and through criminal activities," the report stated.
"Funds were moved through formal and informal channels. Pakistan's geographic landscape and porous borders increase its vulnerability to terrorist financing and heighten Pakistan's risks," the bureau added.
In 2018, the Financial Action Task Force (FATF)—a global money laundering and terrorist financing watchdog—identified Pakistan as a jurisdiction with strategic deficiencies and added it to the FATF gray list, which subjected Pakistan to greater FATF scrutiny.
While Pakistan has made significant progress in addressing its strategic deficiencies, the FATF retained its position on the gray list due to an outstanding issue involving the investigation and prosecution of terrorist financiers, according to the U.S. report.
Terrorism in Pakistan Escalates
The Taliban's return to power in Afghanistan in 2021 also had an adverse impact on Pakistan's national security.
The anti-Pakistan insurgent group TTP, also known as the Pakistani Taliban, launched fresh attacks in early 2023 while Pakistan grappled with a financial crisis.
On Feb. 17, seven people—including three militants—were killed and 18 people were injured in an attack on Karachi police, Geo News reported. Another blast on a train on Feb. 16 killed two people and injured several, according to The Times of India.
The deadliest attack occurred during prayers in a mosque in Peshawar on Jan. 30, killing 103 and injuring 200.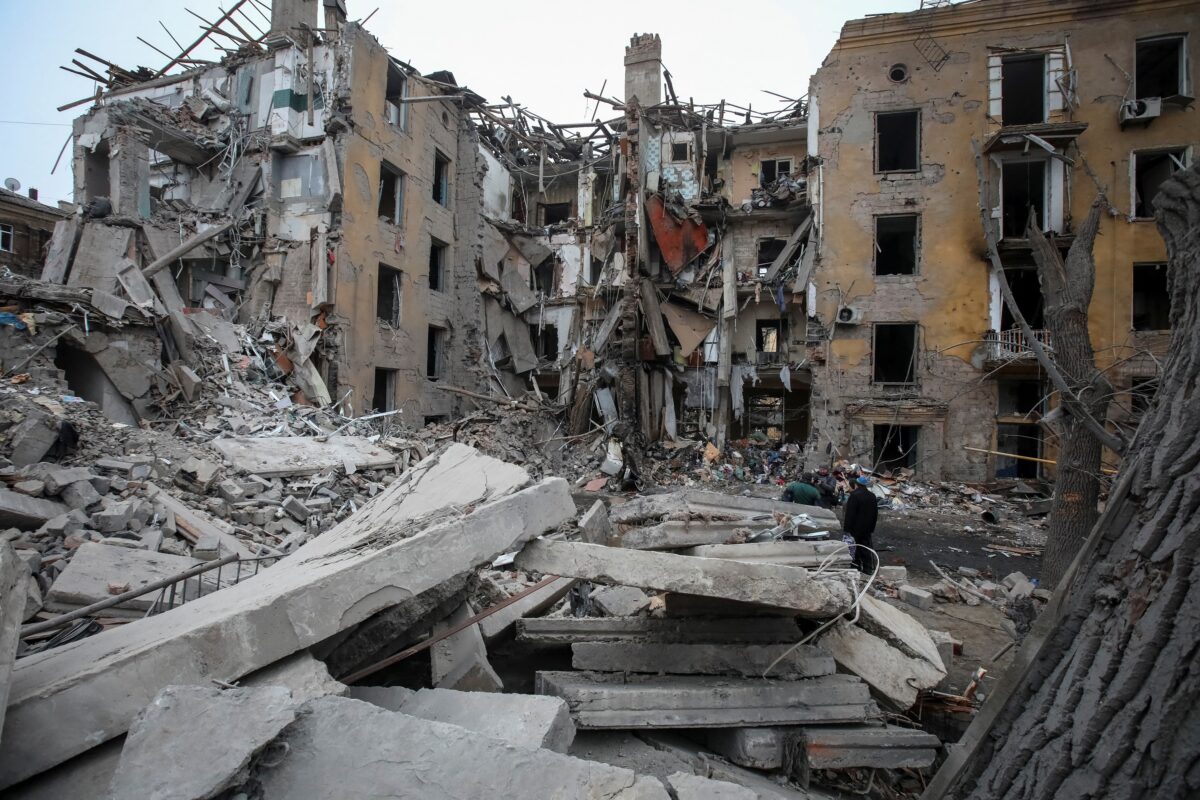 January was Pakistan's deadliest month for terrorism in five years, The Medialine reported.
During the past three months, the Pakistani Taliban and its members have conducted 160 attacks, killing hundreds, according to a report by the International Forum for Rights and Security, a Toronto-based think tank.
Economy Crisis
Pakistan is facing one of its worst economic crises amid dwindling foreign reserves. In 2022, the Pakistani economy grew by only 2 percent, while its foreign reserves held by its central bank currently stand at $3.1 billion, which is not enough to cover one month of exports.
The country's government held 10 days of intensive talks with the International Monetary Fund (IMF) from Jan. 31 to Feb. 9, but could not reach a deal.
Pakistan's critically low U.S. dollar reserves have forced it to ban imports of essential food and medicine until the IMF offers it a bailout. Meanwhile, Pakistani industries such as steel, textiles, and pharmaceuticals are almost dysfunctional, with many businesses closing down. Experts fear a massive, never-before-seen rise in poverty and unemployment.
"Pakistan is on the verge of economic default and at the same time facing one of the worst surges in Islamist terrorism. Young professionals are leaving the country in record numbers. Those who are staying behind are pessimistic about the future of Pakistan. It's a terrible time for 220 million Pakistanis," Adnan Aamir, a journalist working in Pakistan, told The Epoch Times in an email for a previous report.
Aggravating the crisis are natural disasters that have wreaked havoc. Extensive floods in 2022 not only killed 1,700 people but decimated agriculture and livestock and wrecked over a million homes, 24,000 schools, and 1,500 public health facilities across 72 districts of the country.
Fifteen million people needed flood assistance, while 9 million people were pushed into monetary poverty by the floods, according to UNICEF.
Venus Upadhayaya contributed to this report.
IL PRIMO ECOMMERCE SPECIALIZZATO IN DELIZIE AL TARTUFO E CAVIALE – CAVIAREAT.COM