Thailand is one of the most enticing places in the world and offers different types of experiences. May it be touristy, adventurous, blissful or anything, the country treats its travelers like none other. From party places like Bangkok, Pattaya to nature-friendly spots like Koh Samui, Phi Phi Islands, there is a lot to explore in Thailand that will leave you in awe of it! It is a great place for a honeymoon as well because it offers blissful experiences that will help you and your partner fall in love all over again. And the same happened with Sumit and his wife as well, they spend most of their honeymoon trip to Thailand amidst the beauty and sanctity of the places. Follow in their footsteps and witness the magic and charm of the beautiful side of the country.
I along with my wife planned our honeymoon in Thailand because we wanted to spend quality time amidst nature and peace. We were impressed by the fact that the country offers some secluded and unexplored places where we could just sit and enjoy the beauty of nature away from all the crowd! My friends had suggested Thailand to me and I had a great experience. The food was really good, we mostly had vegetarian cuisine, the people are also very friendly. And it was all possible with the aid of TravelTriangle. Here are some details of our honeymoon that might interest you!
Details Of Our Honeymoon In Thailand
Trip Type: Romantic Trip
Cost: INR 31000
No. Of People: 2
Duration: 7 Days
Inclusions: Breakfast, Airport Transfer, Airfare, Sightseeing
Exclusions: Visa, Honeymoon supplements
Richa's Honeymoon Trip To Thailand Will Make You Fall In Love With This Paradise
Best Experiences We Had On Our Romantic Trip To Singapore
1. Finding peace in Koh Samui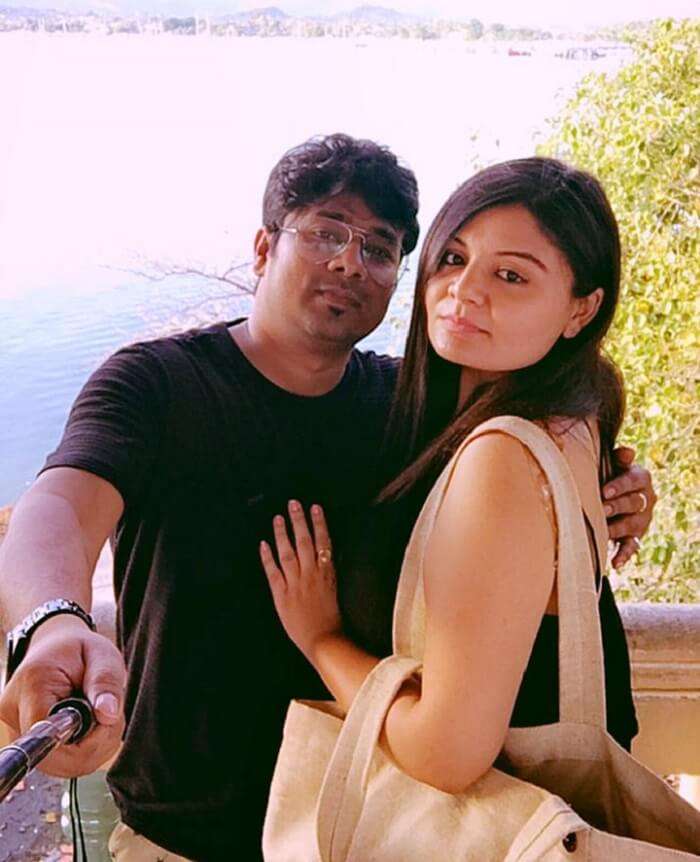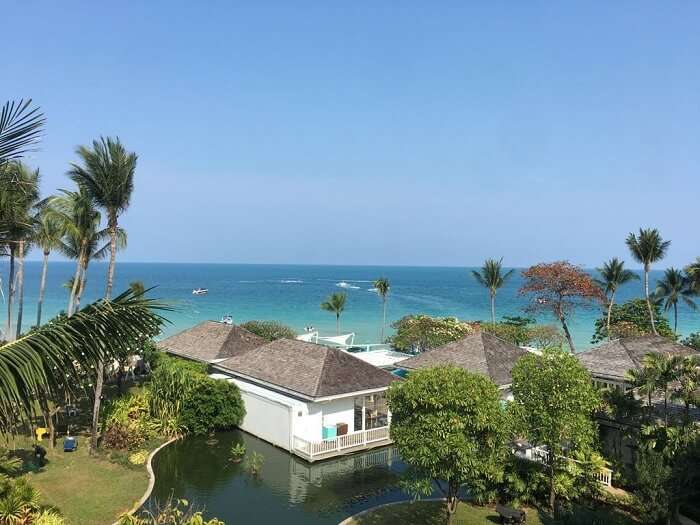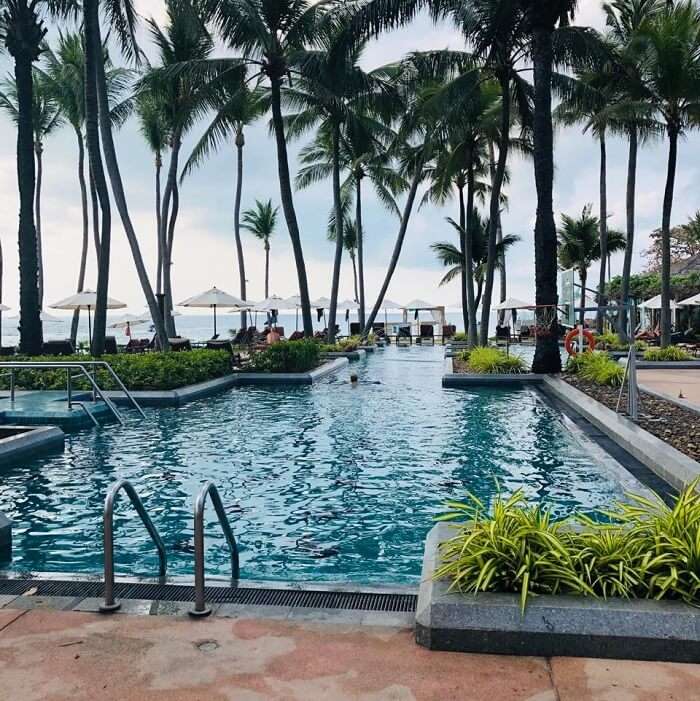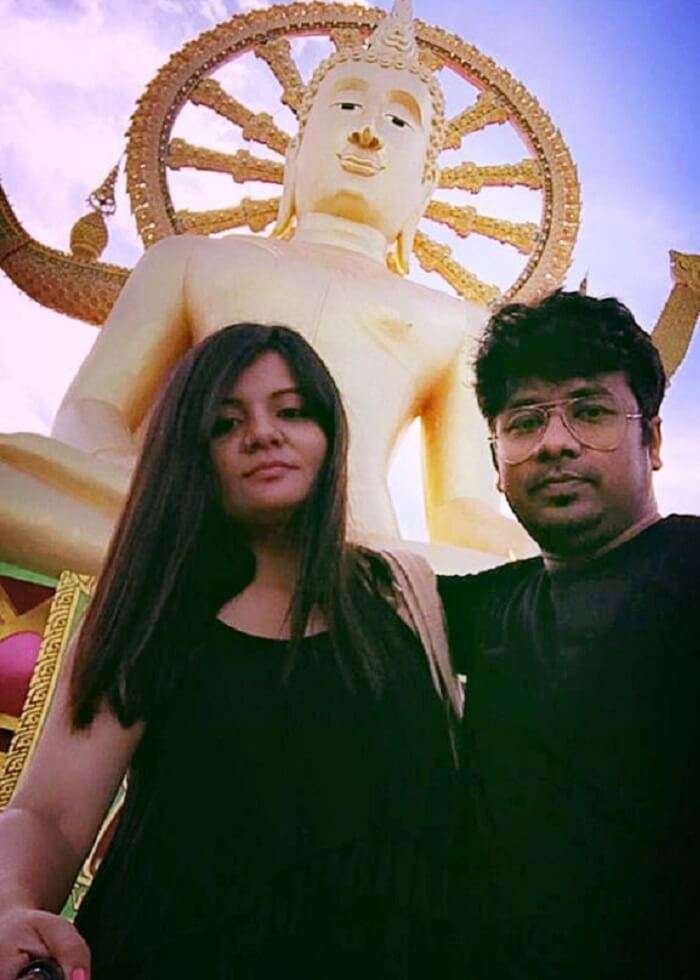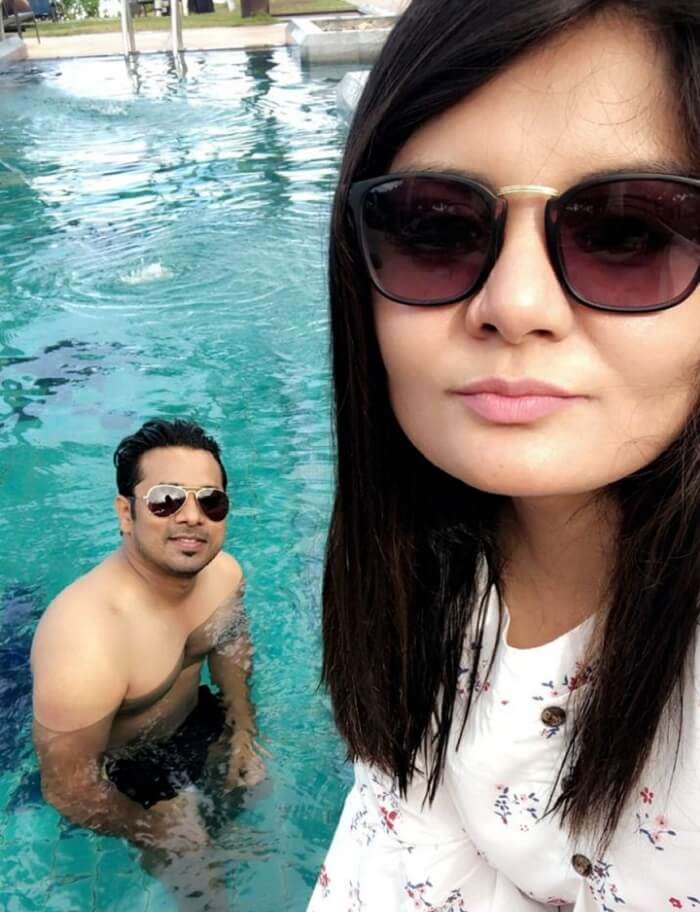 On the very first day of our honeymoon, we headed to our most awaited place Koh Samui. We both were really excited about it and it lived up to our expectations. Though we spent most of our honeymoon at leisure, we found Koh Samui really beautiful and enticing. It was the perfect place that we were looking for. As soon as we reached our resort, we were left amazed by its beauty! I liked the property very much, it was peaceful and secluded as we had desired. The resort has its own private beach where I and my wife spent quality time. The beach was really clean and not that much crowded. And I would also like to highlight that the Singapore airport is not like an ordinary airport when it comes to the services it provides.
2. Exploring the destination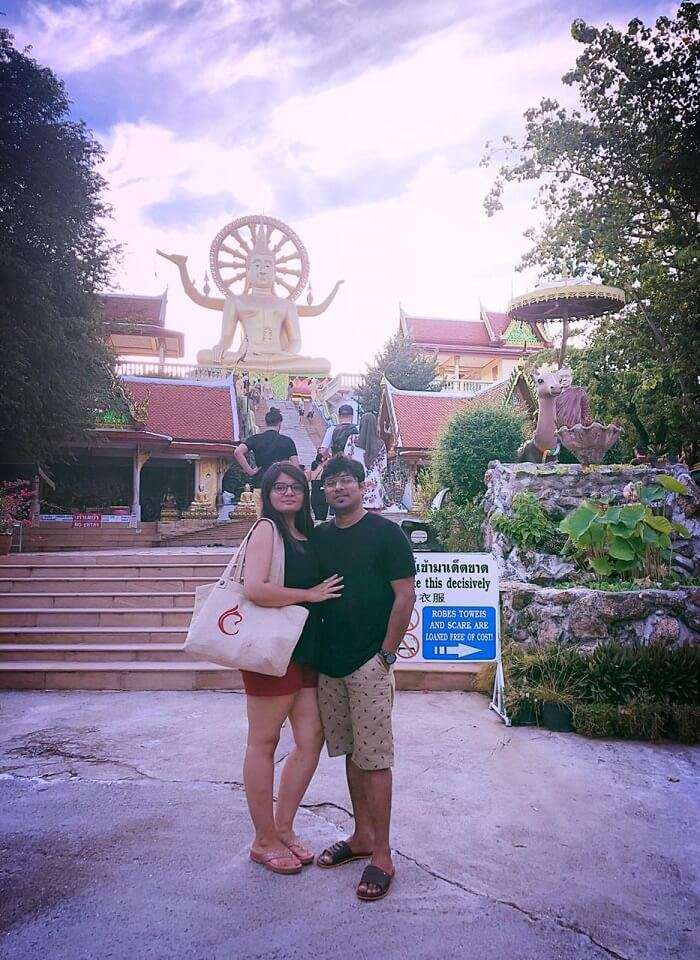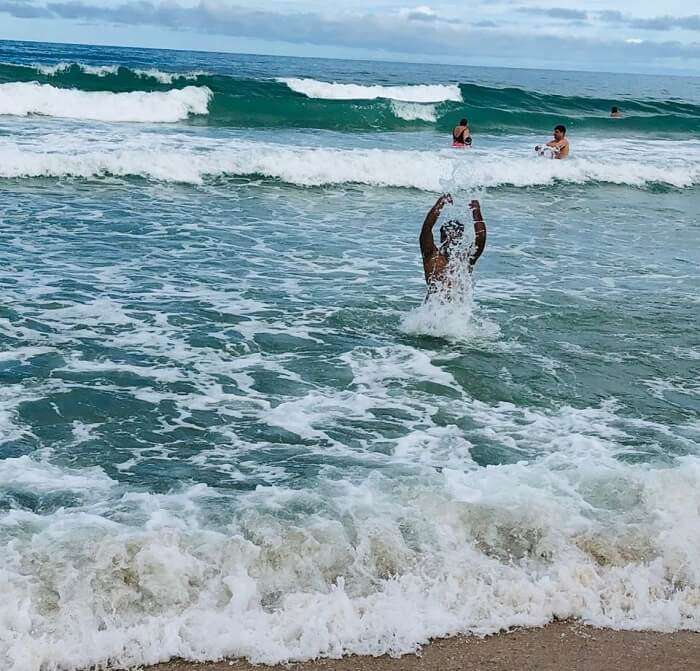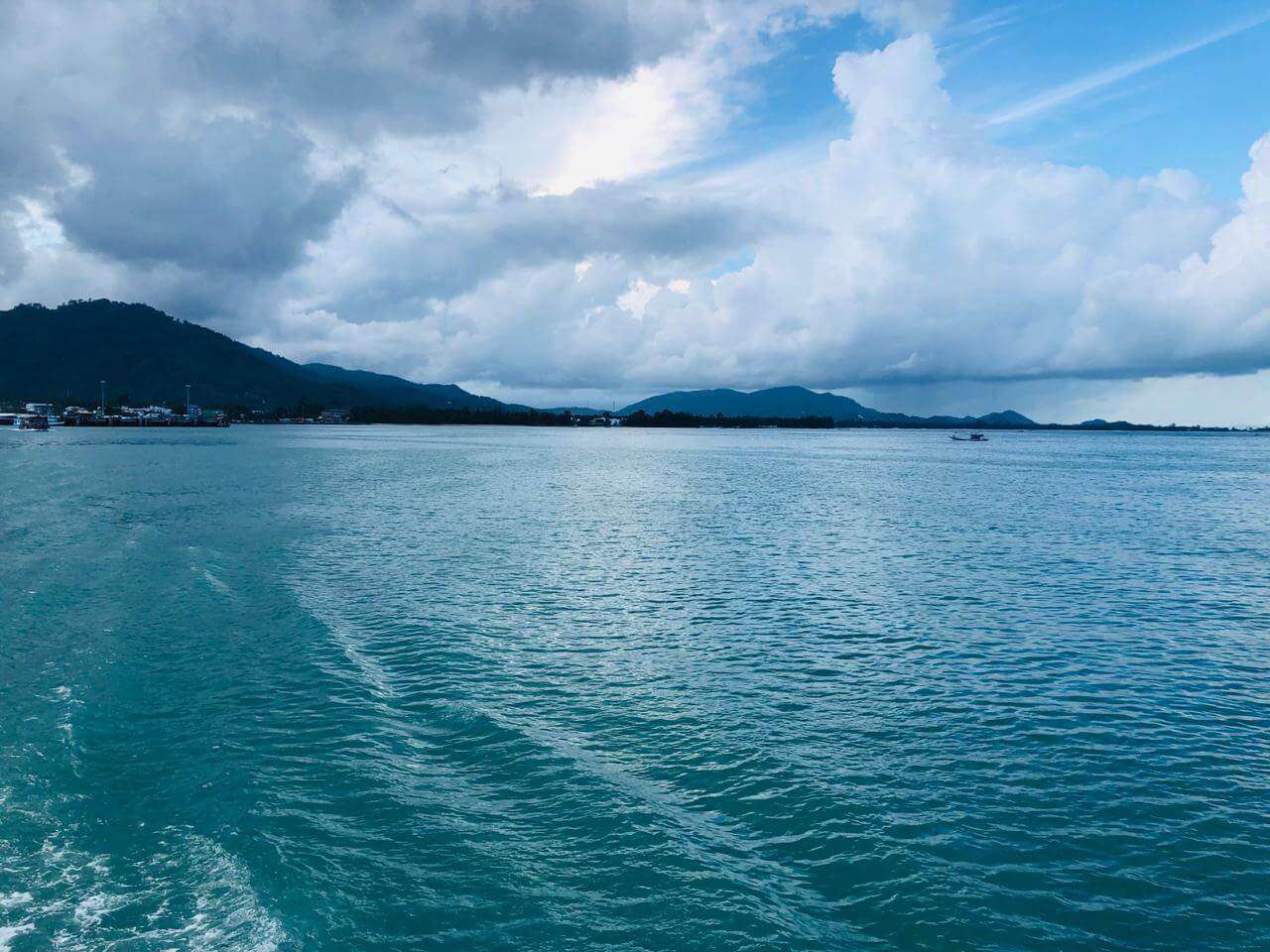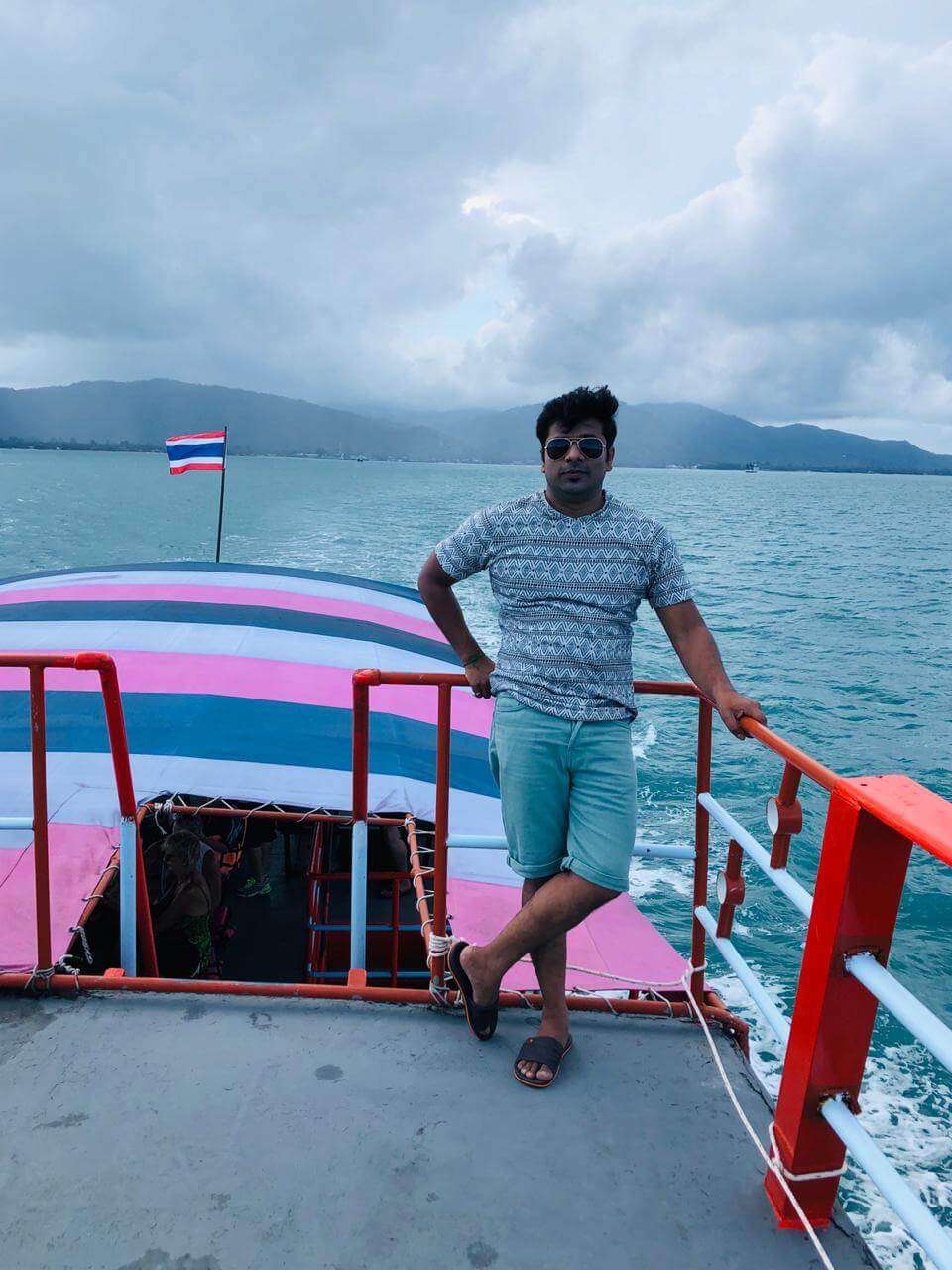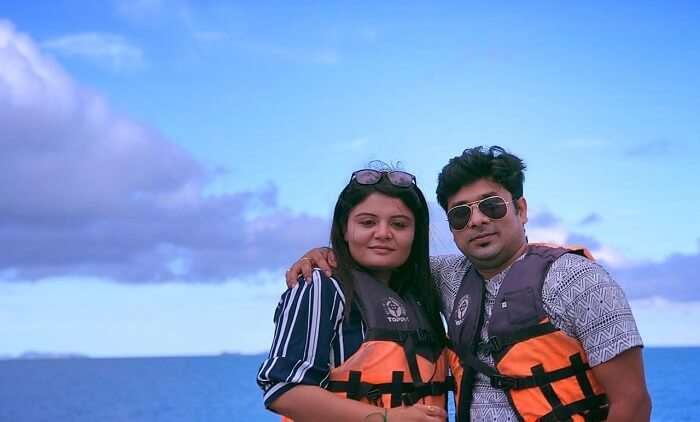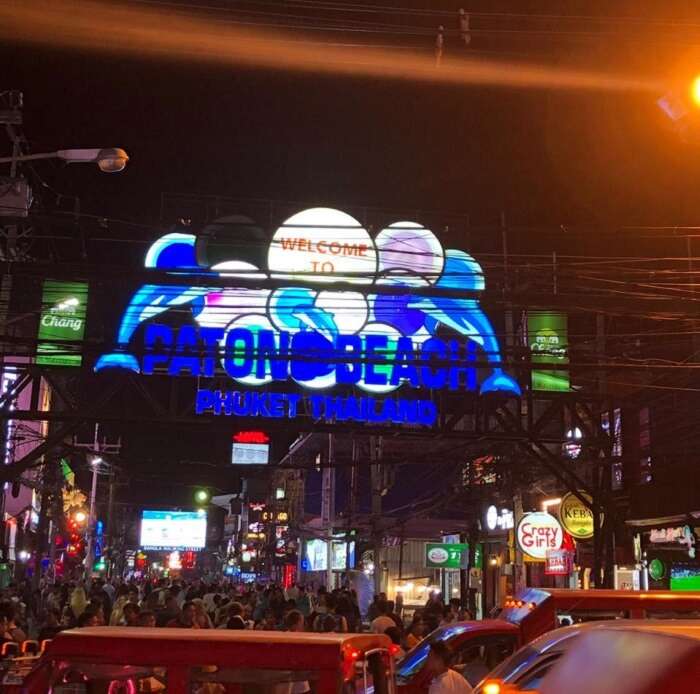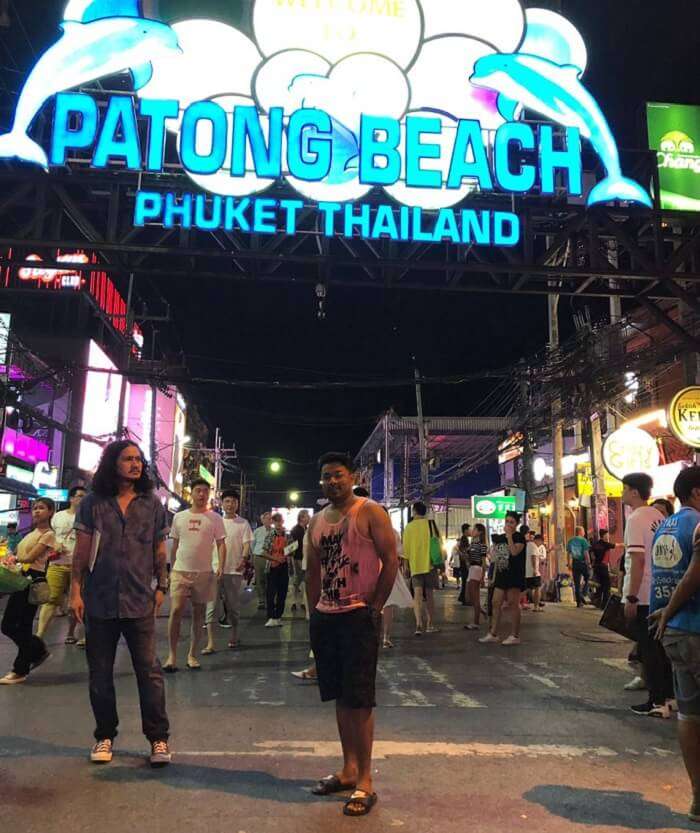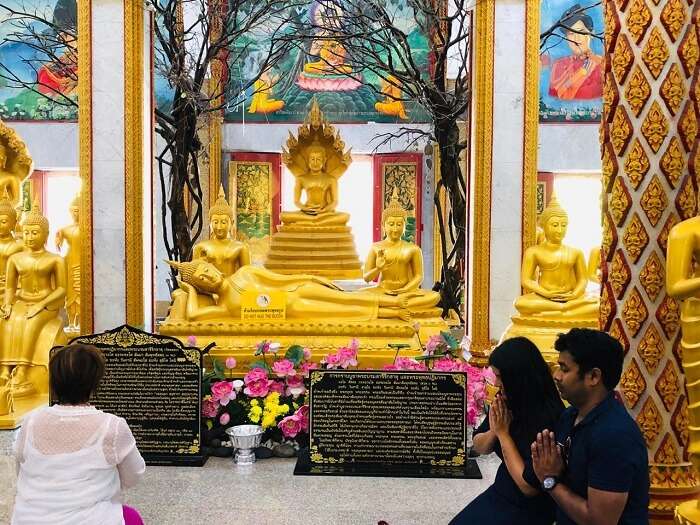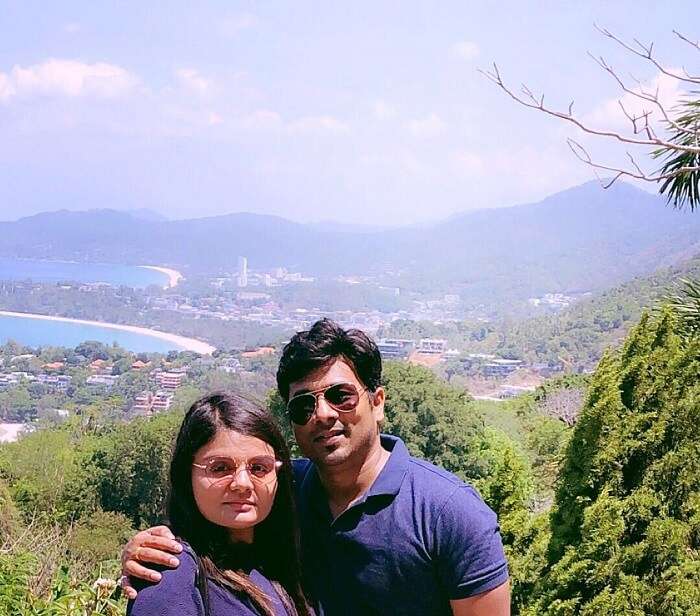 After spending the second day at complete leisure, we began the third day by cruising along the islands. We visited Angthong marine park and enjoyed the time there. The park incorporates 42 islands and offers various activities like kayaking and snorkeling. Our experience of kayaking was really nice. The beaches over there are also beautiful and serene.
On the fourth day, we were transferred to Phuket and began exploring the city the very next day. Our Phuket city tour experience was okayish. There was not much to see, however we really loved visiting Buddha temple. It was situated on the banks of a river. We spent a lot of hours simply sitting there and absorbing the beauty and serenity. I would like to suggest that there is a street food market there which is quite enjoyable. We found it very interesting.
Vibrant Culture, Majestic Beaches, And An Epic Nightlife: Our Romantic Trip To Thailand Was Blissful
3. Treating ourselves at Phi Phi Islands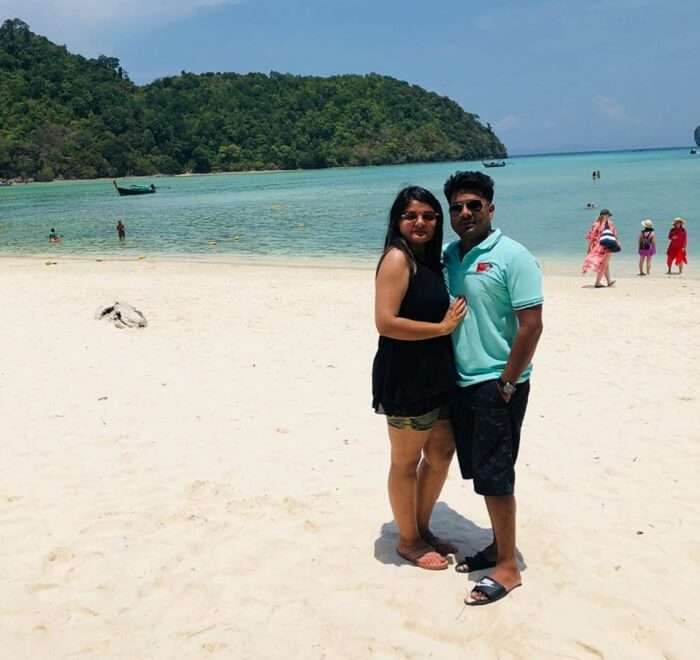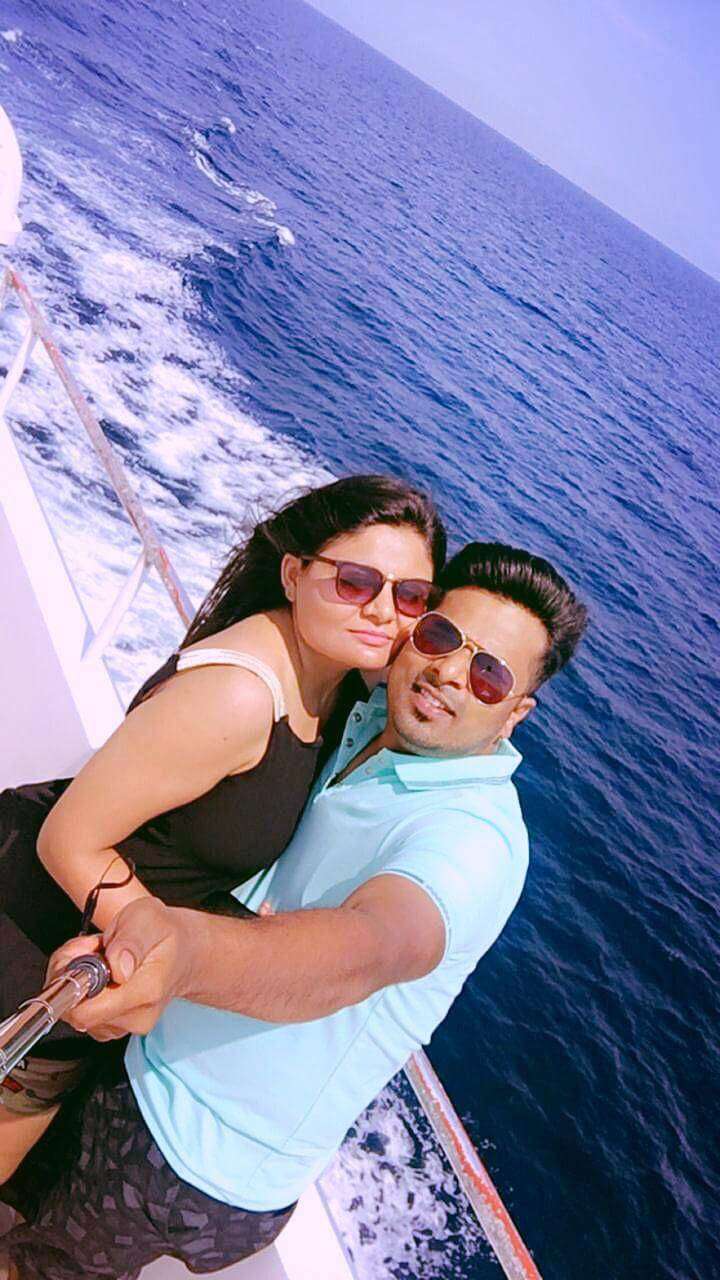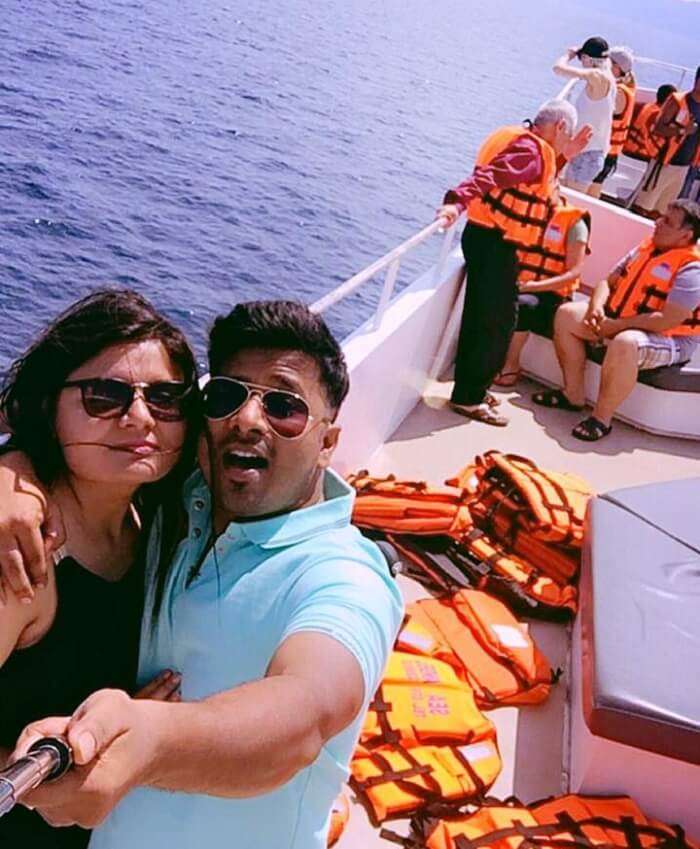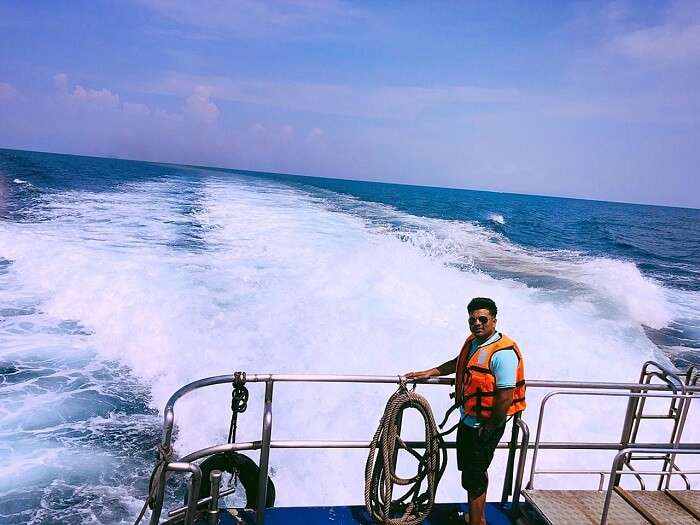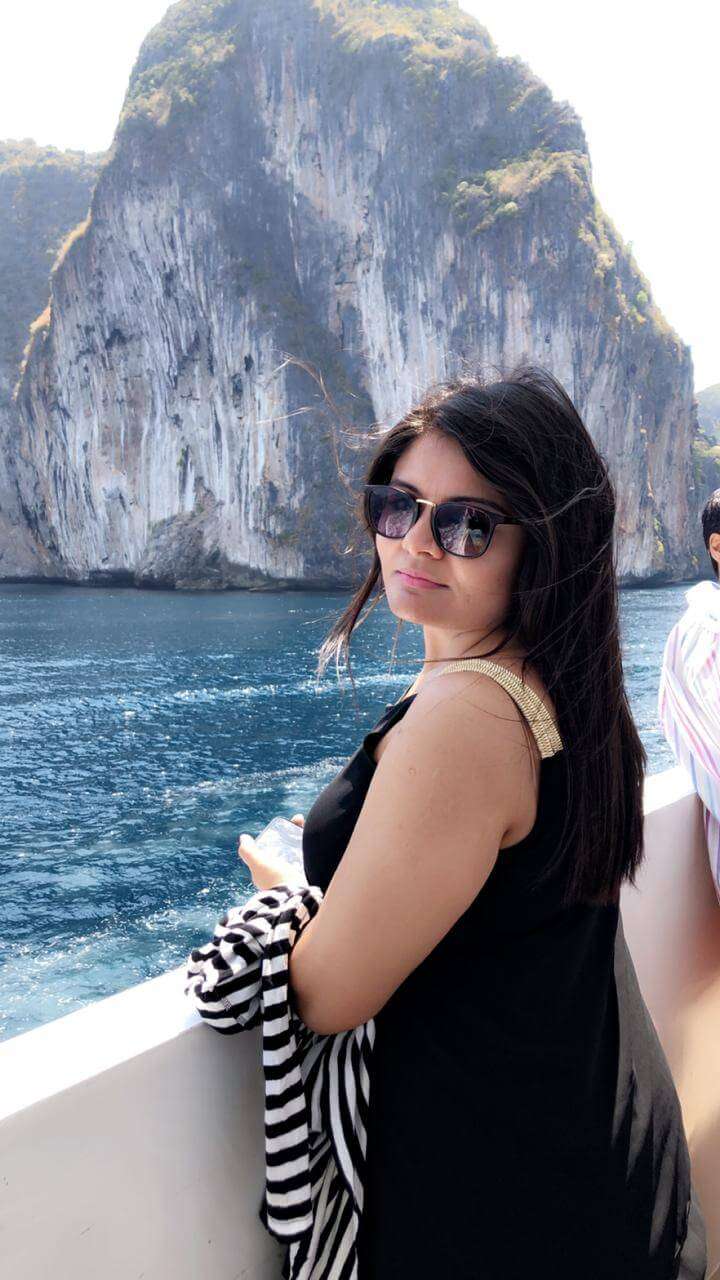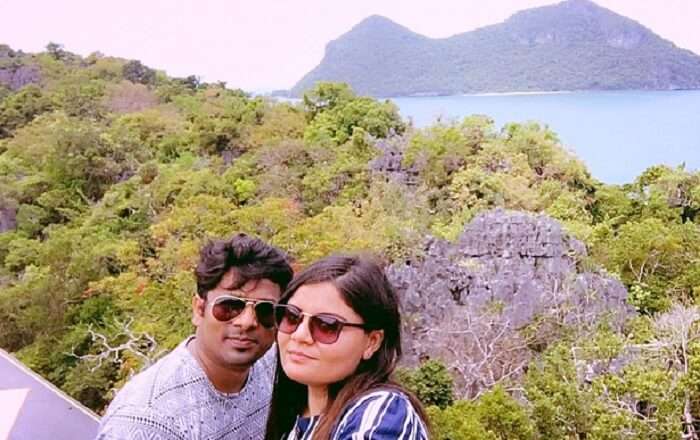 After getting exhausted the previous day, we really needed a therapy that could soothe our minds and bodies. And thus came to our escape, Phi Phi Islands, on the fifth day of our honeymoon. Undoubtedly, it was the best part of our honeymoon. The islands are amazingly magnificent! In comparison to Koh Samui, which is quite costly, Phi Phi seemed more enjoyable to us. We found the perfect place to have our own way of spending time with each other. The islands are serene, unexplored and thus easy to explore. We didn't come across any hassle during our expedition. On the very last day, we were all ready to get back to our home collecting cherishable memories.
Glimpse Of Our Thailand Honeymoon Trip Itinerary
Day 1: Arrival in Koh Samui
Day 2: Leisure
Day 3: Cruising, Angthong Marine Park
Day 4: Transfer to Phuket
Day 5: Sightseeing in Phuket
Day 6: Phi Phi Islands
Day 7: Departure
Travel Tips For Honeymoon In Thailand
Don't collect Visa from the general queue, use the express visa queue.
Keep readymade food with you if you do not like seafood.
Try visiting the destination between October and March.
Keep extra money with you in case of emergency.
In hotels of Thailand, suites are like normal rooms.
Do bargain while shopping and booking rides.
Koh Samui is quite costly and not recommended for shopping.
Bangkok is a good place for shopping, especially clothes and gadgets.
Top Experiences In Thailand That You Absolutely Cannot Miss On Your Exotic Vacation
Our Experience With TravelTriangle
Our experience with Travel Triangle was really good. For us, the best thing about TravelTriangle was their customer service. It was actually very helpful, we were added in a whatsapp group where all our queries were being answered quite frequently. The way they planned the whole trip was also smart and impressive. They were good with their follow-ups.
Full Moon Party In Thailand In 2022 Is Going To Be Beach Madness At Its Loudest
If you and your partner are also fond of nature and want such a honeymoon then, Sumit's trip will help you plan your honeymoon trip to Thailand without hassles and might give you tips and tricks to have the best experience. So, do consider it and plan your honeymoon in Thailand with TravelTriangle.
Comments
comments
IL PRIMO ECOMMERCE SPECIALIZZATO IN DELIZIE AL TARTUFO E CAVIALE – CAVIAREAT.COM