The only (and most famous) offshore island in Singapore where one can spend the night at is Sentosa. Now, you can add another island to that list. Visitors to Lazarus Island can finally spend the night in eco-friendly low-carbon accommodations called Tiny Away Escape come April 2023.
Sentosa Development Corporation (SDC) announced earlier (28 February) that Tiny Away Escape @ Lazarus Island will debut on the Southern Island with five compact ecotourism accommodation units.
Operated by Singapore-based ecotourism startup Big Tiny, guests can book these sustainability-focused tiny houses for short-term stays. Since its establishment, Big Tiny has a presence of 209 tiny houses in eight countries, including Australia and Italy.
Explore Singapore's Southern Islands from day to night
Located a short 15-minute boat ride from the Sentosa Jetty@Cove, the Southern Islands of Singapore – consisting of Seringat, Lazarus, St John's, and Kias across almost 128 hectares – are a hidden paradise.
SDC has conceived plans like sustainable activations to discover these connected tranquil islands. Tiny Away Escape @ Lazarus Island rolls out first, followed by amenities and leisure activities to be made available in phases from April 2023.
What's unique about Big Tiny's tiny houses?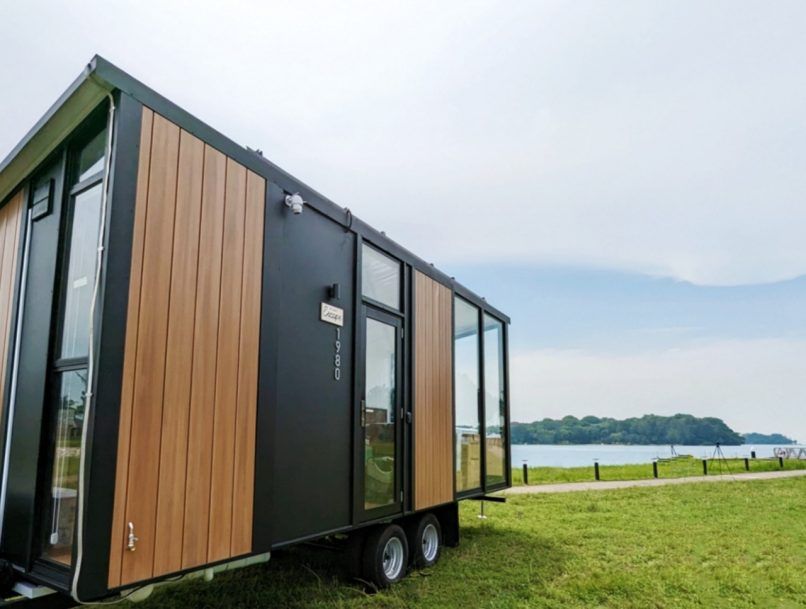 The five accommodation units by Big Tiny will be the first accommodation built on Lazarus Island and measure between 150sqft and 170sqft. Every unit is also equipped to function in line with sustainable practices to reduce carbon footprint. Below are some of its features.
1. Solar energy is the main source of power, supported by the grid as a source of backup for contingency. Energy-efficient electrical appliances are also installed to reduce overall power usage.
2. High-tech food waste recycling systems in partnership with local start-up Westcom Solutions to test innovative ways to reduce and recycle food waste from guests.
3. Sustainable composite building materials which are durable and produced from recycled plastic and wood fibre. At the end of their eventual lifespan, they can be repurposed into composite cladding for constructing new "tiny houses".
4. Biodegradable shampoo and body wash will be provided complimentary to guests.
Besides the arrival of these accommodations, Lazarus Island will also welcome other new amenities and activities like a convenience store, overnight glamping experiences and non-motorised water activities. These will be launched in phases starting June 2023. Current amenities available are bicycle rentals and the Glasshouse, an air-conditioned multi-purpose space.
(All images credit: Big Tiny Pte Ltd)
Tiny Away Escape @ Lazarus Island is expected to be available for bookings from April 2023.
Derrick Tan
Subscribe to our newsletter to get the latest updates.
You're all set
Thank you for your subscription.