As cheesy as it sounds, but our trip to Thailand had a perfect tagline "Why should boys have all the fun".
I am Ramya and I usually travel solo but this time, it was different. I was traveling with 5 of my friends and we had one motto in our mind – to have as much fun as possible!
For this, we needed two things – a holiday and a place to holiday. Fortunately both of them were common – Thailand.
Having decided on our destination, we were now looking for a 6 Nights 7 Days Thailand tour package and that too was solved, thanks to TravelTriangle (found on Google).
I liked their concept of customizing the package and after I had raised a trip request, I got a call from their representative who understood our requirements and further connected us to relevant travel agents on board. These agents then sent us various quotes and itineraries as per our requirements and all I had to do was to choose the best one out of them. I was soon sorted with our customized 6N 7D Thailand package!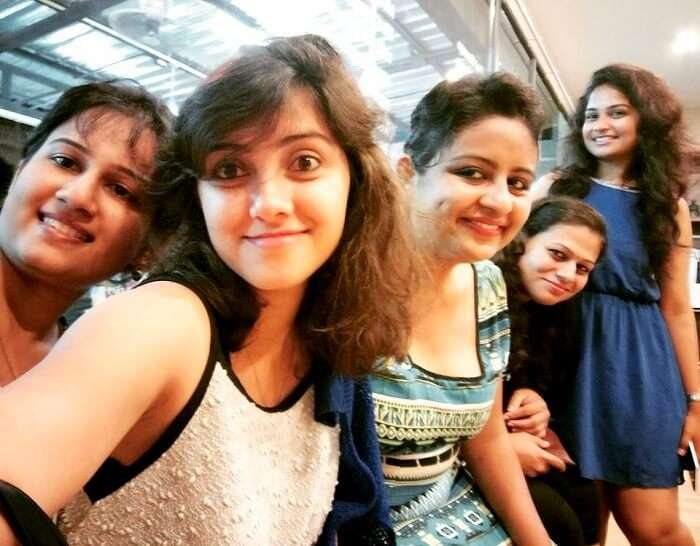 Our trip details:
Trip Type: A Thailand trip with friends!
Cost: INR 1,54,800 (INR 25,800 per person)
Duration: 6 Nights 7 Days
Inclusions: Hotels, Sightseeing, Breakfast, Island tours, transfers
Exclusions: Paid activities, water activities, other meals, flights
Day 1: Thailand was a surreal delight, more like love at first sight!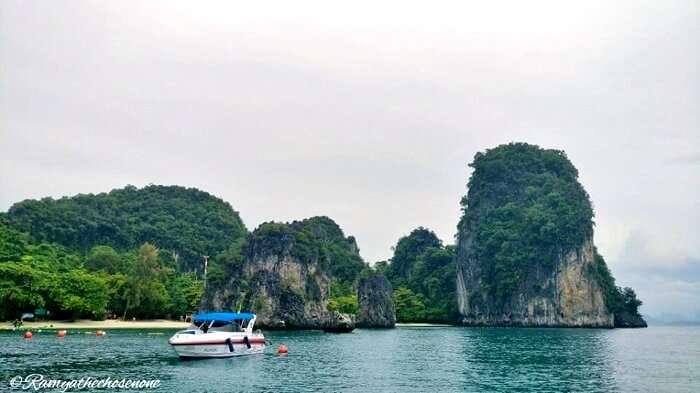 My girlfriends and I landed in Bangkok and were welcomed by a beautiful sunny day. After we had taken the visa on arrival, as per our schedule, we had our connecting flight to Phuket and we took it on time.
We were received by our driver from the agent's side and he transferred us to the hotel. After our check in, we rested and ambled around on our own.
We saw a lot of interesting places in Phuket and these included:
Post our excursion, we called it a night because we knew the next two days were filled with a lot of activities and sightseeing in Phuket.
Day 2: There is no place on earth more beautiful than Phi Phi island!
Family Trip To Thailand: 3D Adventure In A Tropical Paradise
This day after a sumptuous breakfast at the hotel, we proceeded on for the Phi Phi island tour. We boarded a ferry (long tail boat) for the same and began our tour. The island tour was really beautiful and the huge rocks on the island looked like caves. We also stopped at Maya Bay, where one had to pay 300 bahts to do snorkeling. The view from here was simply mesmerizing and looked straight out of a picture book. Our next stop was Phi Phi beach where one could do various activities like scuba diving and parasailing. One of my friends took Scuba diving and her experience was really really good.
One thing that we all noticed was that the beaches were very clean and although this was a small thing, it made a
huge impact on our overall sightseeing in Phuket.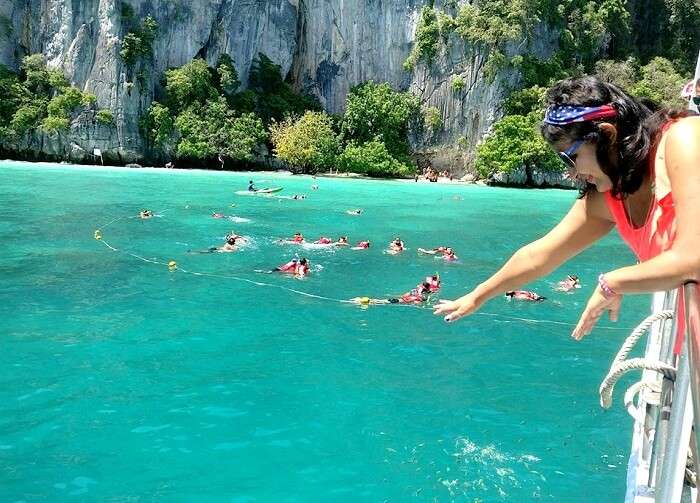 We were done with our tour by 5:30 pm post which we returned to our hotel, rested for a while and then set out to visit the Bangla Road and Marine Plaza again. These were excellent places to buy stuff and the seafood that we got at Marine Plaza was delicious and really quite a lot in quantity.
Tips:
People who are fairly confident swimmers should opt for snorkeling at Maya Bay since you will be provided equipment for the same but not a personal trainer.
They charge a lot for pictures of Scuba diving so plan accordingly.
Food options for vegetarians are very limited in this coastal country hence it is preferable for them to eat fruits which by the way are delicious. Also for people not familiar with the authentic Thai food, they too can indulge in above.
Day 3: James Bond island tour followed by an epic nightlife scene in Phuket
We went for the James Bond Island tour today and once again boarded a long tail boat but this one was more old school and ran on a motor. This tour had us stopping at three beaches with each one having its own charm. These charms included canoeing into a lagoon, a fishing village, and a monkey temple as you exit the island. Once again our trip ended at around 5:30 pm post which we went out to see more interesting places in Phuket and boy we had great fun!
We saw the Simon Cabaret where transgenders performed to various Korean, Chinese, and Bollywood songs. It was a beautiful show full of colour and amazing dance performances and all of us thoroughly enjoyed it.
After this, we roamed around the streets on our own for a while and then returned to our hotel.
Day 4: We were wrong, Krabi is even more beautiful than Phi Phi island!
Scenic Nature, Luxury, & An Epic Dinner Cruise Define Shubham's Honeymoon In Thailand
This day after breakfast, we checked out of our hotel and proceeded for Krabi. Our minivan was on SIC basis and it took us 3 hours to reach Krabi by road from Phuket. Since it was raining on the way, the weather had turned extremely beautiful and the ride was a nice one. Upon our arrival in the beautiful Krabi, we checked into our hotel which was a nice one.
After this, we freshened up and proceeded for the Hong Island tour. Although we were also given an option to do the Four Island tour, we chose this one since this was more offbeat.
We were taken for the tour on a speedboat and the place was beautiful. There were coconut trees, fields, huge rocks, and all kinds of things to do including kayaking. This place had one of the cleanest waters I had ever seen and we all girls swam around and floated in it till our hearts desire.
Tip: One should be a bit careful while swimming here since the current can take you quite far and deep if you're not careful.
The speedboat ride back to mainland was an exciting one too since there was mist and spray all around and for a moment, I felt as if I was in a scene from the movie Dhoom.
After this we returned to our hotel, packed our bags, and then took a flight to Bangkok.
Flight duration from Krabi to Bangkok: 1 hour 20 min
Day 5: Hello Bangkok, it's good to see you too!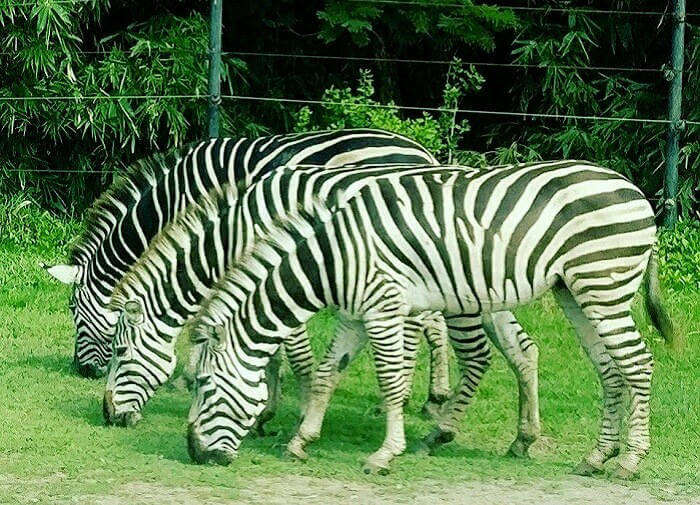 From Street Food To Thai Massage: Karthik's Trip Is Setting New Standards To How An All-Boys Vacation In Thailand Should Be
We visited the Safari World in Bangkok today and found it to be an average experience primarily because it was overcrowded even though the place was excellent. Next, we visited the Siam Paragon Mall and the Central World Mall both of which were nice places to visit and had global cuisine food courts. We indulged in a lot of delicacies here and overall, it was a good experience.
Day 6: Ocean World delights and an epic night market experience in Bangkok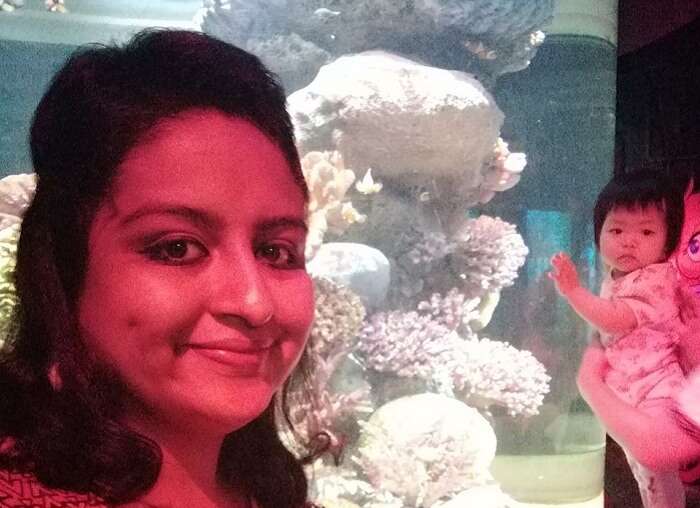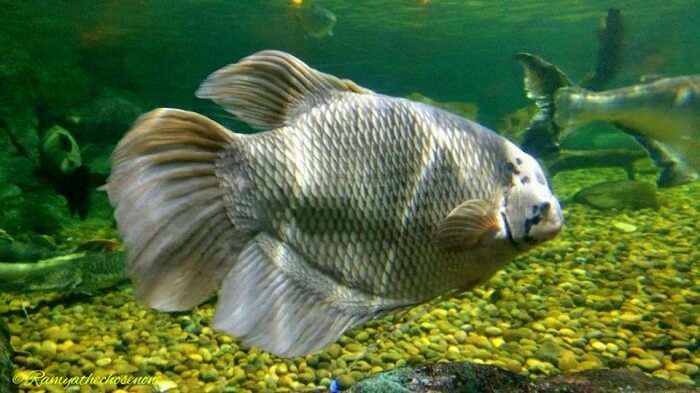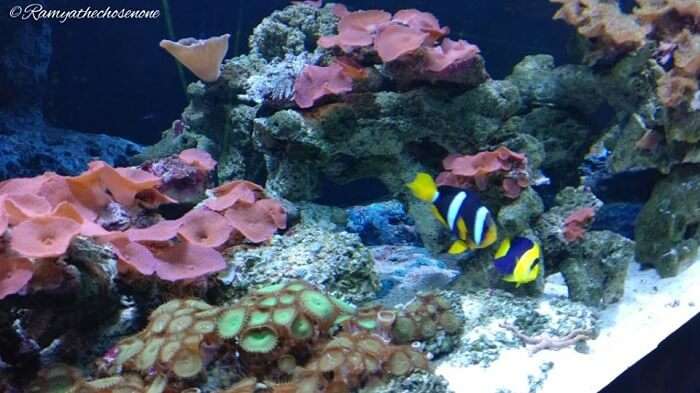 After exploring the animals on land, as per our Bangkok tour itinerary, we went to explore the marine life at the Ocean World today. There were many kinds of fishes here, some extremely beautiful and also a lot of turtles, penguins, and star fishes. I lucky enough to even touch one star fish. We were done with the Ocean World by 2 pm post which we roamed around on our own and later went to the Patpong Night Market which needless to say was bustling. This was a very happening market and we enjoyed our time here.
Day 7: Goodbye Thailand, you will forever stay in our hearts!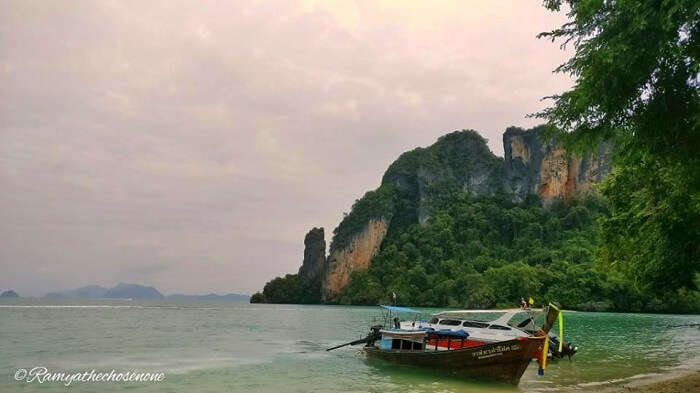 Two Friends On A Journey To Thailand: Fun, Adventure, & Lifetime Of Cool Memories
This was our final day in Thailand and we did not want to waste it at the hotel. So after breakfast, we went to a famous wholesale market called the Indira Market which had a lot of stuff at some really good prices.
After returning from here, we checked out of the hotel at 4 for our flight at 6 pm.
Thailand was a trip of freedom for me and my girlfriends! It was fun, adventurous, amazingly beautiful and yet relaxing. The tropical vibes of this place had a very soothing effect on our senses and exceeded our expectations in every manner. One of my best trips, this one is etched in our memories forever!
Tips for travelers:
One doesn't need a planned itinerary for Bangkok because it is filled with interesting places that can be visited on our own. The transport is well connected, buses are reasonable and even the metro facility is on point.
Overall, Thailand is a wonderful destination that has a perfect mix of culture, shopping, modernity, and of course breathtaking natural marvels!
Things that could have been better:
Safari World was too crowded for its own good.
There was a ferry from Phuket to Koh Samui which if we had been informed, we would have considered.
There were many offbeat places that we were not aware of, so Google and plan!
Things we loved on our trip:
Thai massage
Simon Cabaret
Phi Phi island tour
Krabi was beautiful
Good Chang beer, exotic fruits, and Indian food in Bangkok
Thailand offers not only the magic of nature but also the many delights of city life, adventure, sightseeing and more! You too can book a similar Thailand tour package and go on a trip of a lifetime!
People Also Read:
A Week In Thailand Thailand In January 4 Days In Thailand
---
Looking To Book An International Holiday?
Book memorable holidays on TravelTriangle with 650+ verified travel agents for 65+ domestic and international destinations.