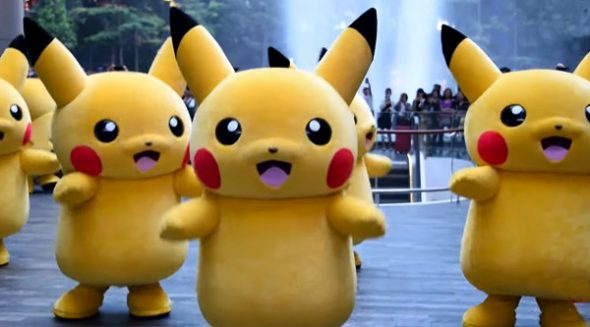 If you were not at the Jewel Changi Airport in Singapore this weekend, then you missed the airport's very first Pokemon Parade.
The Pokemon Parade featured eight human-sized Pikachus, an Eevee and a Mimikyu who walked around part of the Asian airport before performing a very cute dance routine.
No worries, though, especially if you are a Pokemon fan, as the Pokemon Parade will be held every Saturday and Sunday at both 2pm and 6pm throughout July.
That means you can either head out there to see them, if you are already in Singapore, or book a flight into Jewel Changi Airport so that you can be. (Well….some Pokemon fans probably will).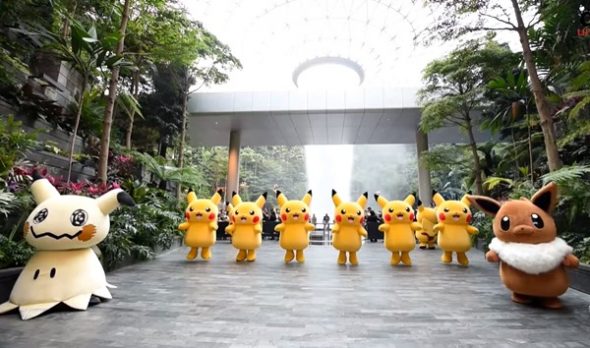 The parade is in conjunction with Pokemon Centre Singapore, and culminates with a four-minute dance routine at the airport's North Canyon, before the Pokemon characters head back to their homes via Level 1 of the airport's retail area.
The Pokemon Centre Singapore itself is at Changi Airport, is stocked full of everything Pokemon, and is the only one outside Japan.
Related: New flights from Chiang Rai to Singapore in 2019
Watch the video from CNA below, just to see how cute this parade actually is, and just how much the crowd seemed to love it.
And don't miss just how beautifully these characters dance in time, which must be quite difficult in costumes that bulky and heavy.