It's always mildly entertaining when someone tries to pull a Guinness World Records stunt, especially when it comes to food. Yesterday, Pizza Hut managed to make the largest pizza ever recorded, and considering pizza is a subject near and dear to my heart, naturally this story caught my attention. Pizza Hut's new world record, of course, is intended to promote the return of its Big New Yorker pizza.
How Pizza Hut set a Guinness World Record for World's Largest Pizza
CNN explains that the process was rather simple: The assemblers (aka pizza construction workers) laid down a layer of dough, brushed on tomato sauce, then cheese and pepperonis were sprinkled on top.
I bet you're wondering how this thing was cooked, though. It turned out the assemblers cooked this gigantic pie using equally enormous heat lamps, which, frankly, sounds kind of gross. Sure, the pizza probably cooks fine, but I'm guessing the final product was pretty flaccid at best. The last time I checked, heat lamp cooking isn't exactly the ideal way to fire a pizza.
The event obviously had to happen in a large space, which is why Pizza Hut chose to assemble the pizza at the Los Angeles Convention Center. And no, the food didn't go to waste—the resulting slices were donated to food banks across the city.
G/O Media may get a commission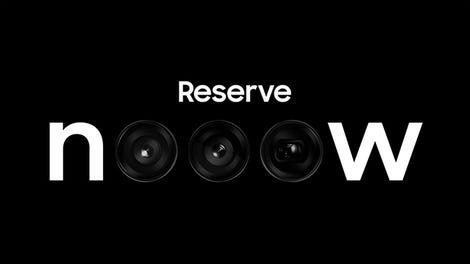 Up to $100 credit
Samsung Reserve
Reserve the next gen Samsung device
All you need to do is sign up with your email and boom: credit for your preorder on a new Samsung device.
How big is the world's largest pizza?
The pizza ended up measuring 13,990 square feet, according to a press release sent to The Takeout, and it involved the following elements:
13,653 pounds of dough
4,948 pounds of tomato sauce
More than 8,800 pounds of cheese
Roughly 630,496 slices of pepperoni, both regular and cupped
Pizza Hut took on the stunt in partnership with popular YouTuber Airrack, one of those internet personalities who likes to record himself doing wacky and large-scale stunts for attention.
The previous record was set in 2012 in Rome. That pizza even got a nickname, "Ottavia," and it clocked it at a similarly whopping 13,580.28 square feet. (Interestingly enough, it was a gluten free pie.)
What I really would have liked to see is this 13,990-square-foot pizza slowly rotating on a custom-built 13,990-square-foot Pizzazz Plus Rotating Pizza Oven. I can just imagine it creeping around and around while the cheese caramelizes and bubbles. For a former pizzamaker like me, that would be about as entertaining as it gets.