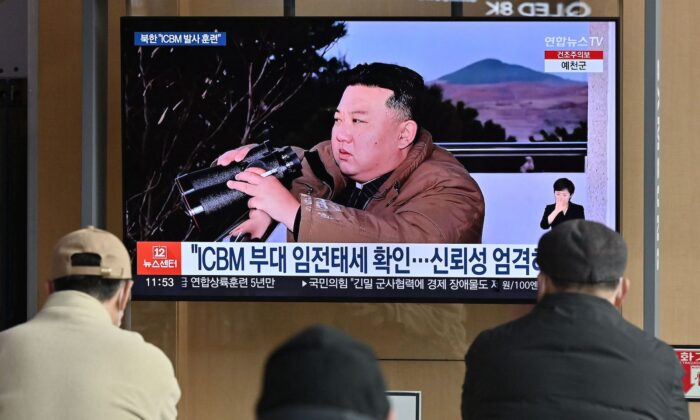 People watch a television news screen showing a picture of North Korea's leader Kim Jong-un witnessing the recent test-firing of a Hwasong-17 intercontinental ballistic missile (ICBM), at a railway station in Seoul on March 17, 2023. (Jung Yeon-je/AFP via Getty Images)
North Korea has fired a ballistic missile off its east coast, South Korea's military said on Monday.
Japan's Coast Guard said the projectile believed to be North Korea-fired missile has already fallen.
Other details, such as its flight range, were not immediately available.
The launch is the latest in a series of weapons tests by the North Korean communist regime, including the firing of multiple cruise missiles on Wednesday which Pyongyang said was aimed at practicing tactical nuclear attacks.