As Spring is almost here we'd like to introduce you to the LAKRIDS BY BÜLOW EASTER collection. These luxury innovative liquorice delights are the perfect way to celebrate those quirky Easter traditions (and create your own new ones) with friends, family and liquorice lovers.
CRUNCHY TOFFEE is the new flavour for the 2023 Easter range alongside the classic A – THE ORIGINAL and the returning beloved CRISPY CARAMEL.
The new CRUNCHY TOFFEE flavour is a creamy sensation, guaranteed to put a spring in your step. The luscious combination includes soft milk chocolate, rich French butter and cream with little chunks of crispy sweet caramel wrapped around a core of salty liquorice – you simply can't have just one. These are our personal favourites!!
The popular CRISPY CARAMEL returns with a stylish new look for 2023. Bite into a beautifully speckled shell and let your palette ooze over a mix of silky dulce chocolate, blended perfectly with raw liquorice powder and a core of soft lavish liquorice, enriched with flakey sea salt to elevate the flavours.
LAKRIDS BY BÜLOW's luxurious classic A – THE ORIGINAL is introduced in ÆGG form this Easter, combining soft liquorice with a creamy milk chocolate coating, dusted with liquorice powder. The combination of sweet liquorice, exclusive milk chocolate and fine liquorice powder is instantly addictive!
For those of you who love variety, the ÆGGS are joined by a beautiful new SPRING SELECTION BOX, the perfect joyful gesture that is guaranteed to make you fall in love with liquorice. The selection box contains seven delicious flavours of chocolate coated liquorice. This includes its two limited edition Easter flavours, as well as a range of cherished favourites including SALT & CARAMEL, TWISTED BANANA and COCONUT.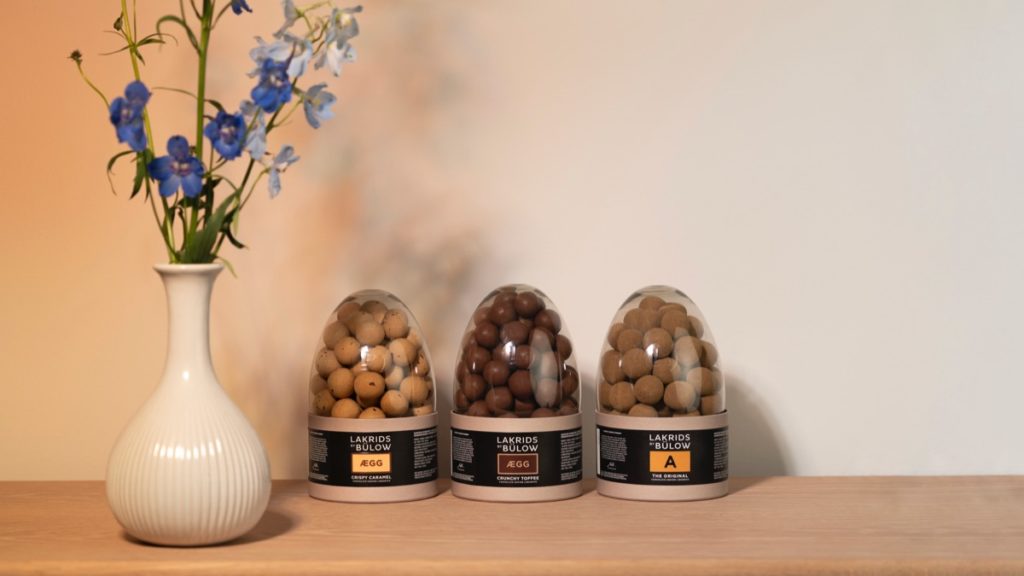 The seasonal flavours will also be available in jars, both individual and MIXED. The collection includes 'peel off' labels, featuring both the Easter design and a design underneath to match each product. This allows you to easily change your packaging to make your lovely liquorice last well beyond the Easter season!
These products have been included in our guide to the best Easter Eggs
As with all LAKRIDS BY BÜLOW products, The EASTER collection has been created with sustainability at the forefront of mind. Producing all liquorice products in Copenhagen, LAKRIDS BY BÜLOW is thrilled to announce that since 2020, the factory has run on 100% green energy.
LAKRIDS BY BÜLOW is available in prestigious UK stores including Selfridges, Fenwick and Harvey Nichols.
For more information visit: lakridsbybülow.co.uk
* All the properties and products we feature are independently selected by our editors and contributors. If you buy something we may earn a commission.