There's no doubt that Shakira has had a rough year. From her split with soccer player Gerard Piqué to her upcoming trial for alleged tax evasion, you could say she's been going through "La Tortura." Of course, with messy breakups come loads and loads of rumors. But there's one particular rumor that even Shakira herself seems to have indirectly addressed.
First, some background info: Shakira and Piqué announced their split last summer after 12 years together. Thereafter, Piqué was seen out and about with Clara Chia Marti, a then-22-year-old woman who reportedly worked for him; this led to rumors that Piqué had been unfaithful to Shakira prior to their breakup. (¡Loca!) Just last week, Shakira released an understandably brutal diss track that makes rather direct swipes at both her ex and his new partner.
Now, hot on the new song's heels, a widespread rumor alleges that Shakira found out about her ex's alleged infidelity by simply opening her fridge. According to Show News, the "Hips Don't Lie" singer suspected something was amiss when she allegedly noticed her strawberry jam was depleted. The jam was hers and hers alone, as Piqué, Show News says, doesn't eat it. (How Show News learned of Piqué's condiment preferences remains a mystery.)
The rumor, though unsubstantiated, has been picked up by several outlets. These rumors alone would be flimsy, but Shakira herself has even appeared to allude to the alleged jam incident. In the music video for her song "Te Felicito" featuring Rauw Alejandro, Shakira opens a refrigerator to find her collaborator's severed head beside a number of jars containing red and purple substances. Talk about a visual metaphor! Perhaps this year we'll see Shakira drop an album akin to Alanis Morrissette's iconically enraged Jagged Little Pill. After all, hell hath no fury like a woman scorned.
Apparently, the way Shakira allegedly discovered her partner's infidelity isn't all that uncommon. Upon the wide circulation of the Shakira rumor, model/influencer Wanessa Moura, who has 1.3 million followers on Instagram, issued a press release to express solidarity with Shakira and declare that she herself went through a similar ordeal "a few years ago."
G/O Media may get a commission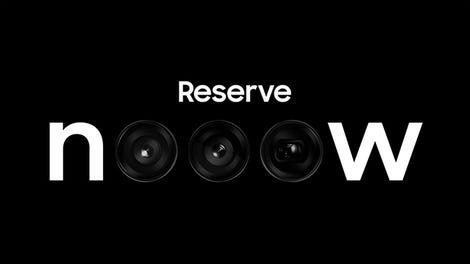 Up to $100 credit
Samsung Reserve
Reserve the next gen Samsung device
All you need to do is sign up with your email and boom: credit for your preorder on a new Samsung device.
"I discovered a betrayal in the most bizarre way possible," Moura said in a statement.
According to the press release, Moura opened a food delivery app to find a delivery order that she did not recognize. It was for a non-vegan pizza, but she alleges that she and her partner at the time were both vegan. And although she and her partner were both traveling that day, the pizza delivery was made to their home. Moura claims to have checked the security camera footage and caught her partner red-handed, entering the home with another woman. Now that would make a good Grubhub commercial.
Weirdly enough, food seems to be playing a central role in celeb splits lately. Just last year, an ex-nanny for Olivia Wilde and Jason Sudeikis told the Daily Mail that the Ted Lasso star was allegedly incensed when Wilde made a salad for her side-piece, Harry Styles, with her "special dressing." Sudeikis was allegedly so angry, in fact, that the ex-nanny claimed he lay down under Wilde's car to keep her from leaving with the salad. Perhaps he and Shakira could conjure up a romance. He'll bring the salad, and she'll bring the jam.
IL PRIMO ECOMMERCE SPECIALIZZATO IN DELIZIE AL TARTUFO E CAVIALE – CAVIAREAT.COM