China's ruling communist party has started announcing its plans to stimulate the domestic economy after the week-long Chinese Lunar New Year celebration. However, experts are not optimistic about China's economic prospects and anticipate another wave of company exits.
According to mainland Chinese media, after the Lunar New Year Holiday authorities in many provinces and cities across the country have had high profile meetings to deploy the key economic tasks for 2023. Provincial officials have signaled to "fight for the economy with full strength" during the meetings.
Mr. Liu, an entrepreneur in Guangdong, the largest province by GDP in China, told The Epoch Times that recently, many top officials at provincial, city, and county levels have hosted entrepreneur forums. But he feels they have been "useless, because the credibility of the governments has gradually declined in recent years, and many entrepreneurs attended just for show.
"In fact, many policies have not been implemented in place, and enterprises that can receive subsidies or assistance are limited to the few top ones in the industry."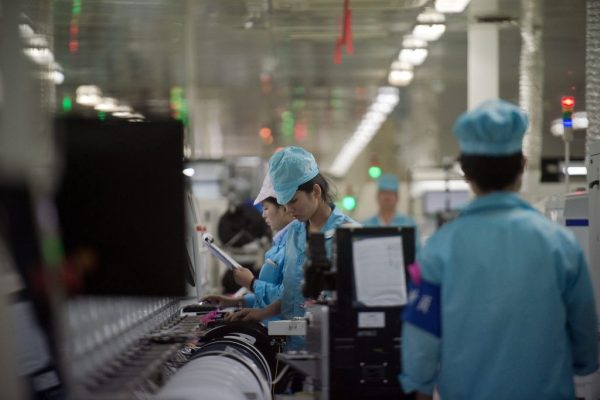 Liu said that the fundamentals of the overall Chinese economy are still dominated by manufacturing and exports. In the consumer electronics industry that he's in, factory orders shrunk by at least 40 percent last year, without any sign of improving.
In recent years, Chinese shoemaking, home appliances, and electronic technology companies have invested in manufacturing in Vietnam.
According to Reuters this year, China's leading panel maker BOE plans to invest $400 million to build two factories in Vietnam to supply TV screens for Samsung and LG Electronics.
Exodus to Southeast Asia
U.S.-based current affairs commentator Wang He told The Epoch Times that the three-year-long COVID-19 epidemic will see significant impacts to the Chinese economy.
The large number of workers at Foxconn, Apple's supplier factory for iPhones, who fled Zhengzhou city when COVID-19 started spreading at company facilities was a typical example of the impacts to come.
The workers couldn't bear the regime's restrictive "zero-COVID" policy, such as indefinite lockdowns and the fear of group infection due to the regime's lack of transparency on COVID-19 information.
Then, in December last year, the Chinese regime suddenly abandoned all COVID controls overnight, amid increasing infection rates, which saw the virus spread even more rapidly, with many places reporting 80 percent infection rates within 20 days. It had huge impact on factory and business operations.
Due to the uncertainty caused by the U.S.-China technology war and the sudden change of the COVID policies by Chinese authorities, Apple accelerated the relocation of its supply chain to India and Vietnam at the end of last year. The MacBook Pro/Air series products will be produced in Vietnam by Foxconn's Hon Hai factory starting from May this year, while the production of the iPhone is planned to be moved to India.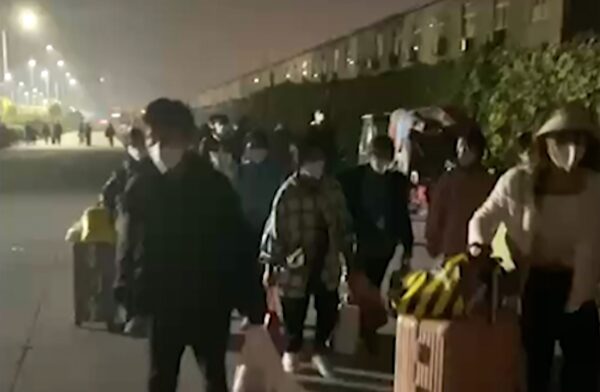 Entrepreneur Liu said, "After COVID restrictions were lifted, many domestic private enterprises who have overseas customers are not sure about their future in China, and they may move their factories to Southeast Asia one after another—mostly to Vietnam."
Wang predicted that 2023 will be a very difficult year for China's economy, with sluggish domestic demand, bottomed out investment, and a weak import export market.
At this time, if small and medium-sized enterprises want to survive, they must quickly relocate their production bases overseas, especially considering the trend of "selective decoupling" from China by the United States and other Western countries.
"In addition, the real number of people infected with COVID-19 and the death toll in China in the past three years, which has been concealed by the CCP authorities, have become another major variable affecting the Chinese economy," Wang added.
Lin Cenxin, Luo Ya, and Reuters contributed to the report.