My son is singing at the top of his voice, shaking his butt in his chair at the kitchen table. "Fet-aaaa-ch-innneee. Fet-aaaa-ch-innneee. I love fettuccine!" he sings as he raises his hands dramatically above his head like a maestro conducting a symphony orchestra.
My 5-year-old son has a host of allergies and sensitives including gluten, dairy, and nuts. As a member of an Italian-heritage family that still makes ravioli by hand, I've had a hard time finding gluten-free pasta that tastes, well, good. Many gluten-free pastas are gritty and their textures quickly become mushy, not al dente.
But then I found gluten-free IsiBisi Elbow Pasta at a small Italian store in Chicago, made from non-GMO corn and rice flour in Venice, Italy. I prepared a batch for my son, who initially refused to eat it. But after some cajoling, he took one bite and squealed with absolute joy.
"Mommy, this is the best pasta in the whole world," he said.
Soon, I was back at the stove, melting Violife Just Like Cheddar Shreds vegan cheese into the elbow pasta so my son could eat "mac and cheese" for the first time.
G/O Media may get a commission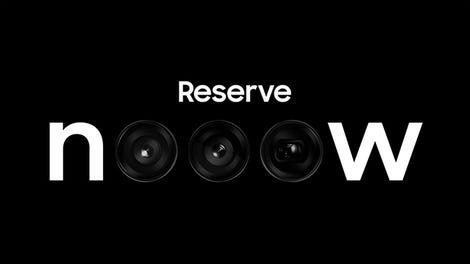 Up to $100 credit
Samsung Reserve
Reserve the next gen Samsung device
All you need to do is sign up with your email and boom: credit for your preorder on a new Samsung device.
"Ohh, this is warm," my son said while releasing another volcanic squeal of joy. "I love it. This is the best day ever! I want more."
A week later (thanks to Mom's Place Gluten-Free) I ordered a few more bags of IsiBisi elbow pasta, along with fettuccine and penne. This time, my son gladly noshed on all of it, singing its praises. Literally.
An estimated 18 million Americans have gluten intolerance, according to the nonprofit Beyond Celiac. The organization says 83% of Americans who have Celiac disease—a genetic autoimmune disease that damages the villi of the small intestine and interferes with the absorption of nutrients from food—are either undiagnosed or misdiagnosed with other conditions.
In honor of National Gluten-Free Day on January 13, I tracked down the woman who started the holiday, Cassy Joy Garcia, bestselling author of multiple cookbooks including Cook Once Eat All Week, to get suggestions on how to make a kick-ass allergy-friendly Italian feast.
Garcia, who lives in San Antonio, Texas, started the holiday in 2014 because there are plenty of other national food days, but nothing that focused on being gluten-free, which "has a huge impact and plays a really big part of a lot of people's lives," says Garcia, a mother of three.
In honor of National Gluten-Free Day, here's how to make a kick-ass allergy-friendly Italian feast that's both gluten-free and dairy-free.
The best gluten-free pizza crusts
Wholly Gluten Free pizza dough is a frozen pizza crust produced in a dedicated gluten-free bakehouse. Made with rice flour, potato starch, tapioca starch, psyllium husk powder, and other ingredients, it's dairy, nut, and egg-free. (It's also a good swap if you're trying to make gluten-free calzones or stromboli.)
"Let it thaw in the refrigerator overnight or on the counter a few hours before you use it," says Garcia, who uses the dough for Friday night pizza parties with her family. She dusts it with King Arthur's Gluten-Free Measure for Measure Flour and then rolls out the dough before topping it with sauce, vegan cheese, and pepperoni.
I also like Mama Knows Gluten Free's recipe for a thick-and-chewy gluten-free pizza dough and Gluten Free on A Shoestring Basic Pizza Dough recipe for a thinner crust.
Other options include Tattooed Chef's Plant Based 2 Cheese Pizza, which is vegan and gluten-free and made with a cauliflower crust, or the add-your-own-toppings Caulipower Frozen Plain Cauliflower Crust, which a ton of people like but is too crunchy for my son's preferences.
My son hates the smell and texture of Daiya Foods' dairy-free Cutting Board Cheddar Style Shreds (I ended up composting it), but he adores the flavor of the sauce and crust of Daiya Foods' Cheeze Lover's Pizza. So I buy it and scrape off the "cheese" at his request.
The best gluten-free pasta
The key to cooking gluten-free pasta is frequently stirring the boiling water with a fork or spoon so the noodles don't stick together as they cook. I usually don't add olive oil during this step of the cooking process, because it can sometimes change the texture and make the noodles slimy.
Most gluten-free pasta calls for salting the water before cooking, which can add depth and flavor to the finished product. Just don't go overboard with the salt.
"As soon as you cook gluten-free noodles, rinse it with water because the starch that's released can make it gummy and stick together more than conventional pasta," Garcia says.
Here are some of my favorites:
The best gluten-free meatballs
Conventional meatballs are typically made with a little bit of flour, which helps bind them together. For a gluten-free alternative, try this Fed & Fit recipe for turkey meatballs with gluten-free panko crumbs.
"If you're nervous that the meatballs aren't going to hold together with your gluten free flour, throwing an egg in can really help," Garcia says. "Just use the yolk to make it creamier."
The best vegan cheese
More vegan cheese has hit the market in recent years, but not all products are winners. Here are some of the best:
The best allergy-friendly red sauce
When I'm not making red sauce from scratch, here are a few of my favorite store-bought options:
The best gluten-free, dairy-free soup
Unbound Wellness' Italian Wedding Soup recipe is a great addition to any allergy-friendly feast. After being diagnosed with Hashimoto's disease, Michelle Hoover created this website to share her anti-inflammatory recipes. This one-pot meal is made with meatballs, vegetables, and grain-free cassava orzo, a type of pasta than looks like a grain of rice. Almond flour and egg yolks can be removed to make the dish nut-free and vegan.
Great gluten-free (and mostly dairy-free) dessert
I haven't found a good dairy-free, gluten-free substitute for gelato, but there have been many wonderful discoveries in the allergy-friendly dessert space. Here are some highlights:
Buon appetito!