GEORGE TOWN, Penang: Heritage activist Mark Lay weaved his Perodua Myvi in and out of traffic before slowing down and making an abrupt right on a two-way road in George Town, Penang.
The car halted in front of the gates to a vacant construction site. Lay got out, climbed on a pile of concrete slabs and peered over the hoardings, revealing a large but crumbling pre-war hotel that has seen grander times.
What he wanted to highlight, however, were pieces of lime mortar and plaster that lay to the right of the hotel, remnants of what used to be the 208-year-old Runnymede bungalow, a one-time home of Sir Stamford Raffles.
Raffles served as Penang governor and spent time in Melaka before founding Singapore. His bungalow was built at the Penang site in 1808.
In 2016, landowners bulldozed the bungalow together with six other buildings in the Runnymede complex, which is outside the George Town World Heritage Site.
Buildings within the boundaries of the heritage site are typically protected from demolition. Some repair or restoration works are allowed, but these are subject to strict guidelines.
Heritage structures – some with important historical links – also exist beyond the boundaries of the site. However, these can be demolished or redeveloped, subject to approval by the city council.
The hotel in the Runnymede complex was spared, slated to be restored as part of a 5-acre seafront development called Runnymede Bay, comprising a 45-storey residential tower and 48-storey hotel.
"The reality is the developer didn't know (about the link to Raffles). A quick check of the Singapore archives can find all that information," Lay told CNA.
LONG-RUNNING BATTLE
The Runnymede case is one example in a string of demolition projects involving pre-war structures outside the heritage site that activists say deserve equal protection.
It is a long-running tussle that has its roots in the 1980s, and particularly now in the post-COVID era, Lay, said "many property owners want to demolish and redevelop".
The 56-year-old retiree is a New Zealander who grew up in Singapore in the 1980s and has lived in Penang since 2012.
WHY GEORGE TOWN IS RIPE FOR REDEVELOPMENT
The battle to save Penang's heritage has been going on since 1982, when colonial Catholic seminary buildings and surrounding park land at Pulau Tikus, a northwestern suburb of George Town, were sold to private developers.
In December 1983, the Municipal Council of Penang rezoned the land from religious/institutional to commercial and residential, going against city planning policies. A petition against the rezoning garnered 900 signatures within a few weeks.
Rapid urban redevelopment in George Town during the real estate boom of the early 1990s also sparked protests, when a developer ignored a heritage site protection order and demolished the Hotel Metropole, a prominent heritage building.
Until today, heritage properties in George Town remain a "highly desirable" investment opportunity, a 2021 Tatler Asia article said. This is especially so after its world heritage site listing in 2008.
Penang as a tourist spot is one factor that investors think can yield high returns. As a result, most heritage properties have been converted to commercial businesses such as hotels, cafes and souvenir shops, said the article.
Unlike in some countries, Penang authorities cannot legally intervene in a willing buyer-seller situation involving heritage buildings.
The redevelopment might not happen immediately. Heritage activist Mark Lay said developers might land bank first, and when the time is right, start building a condominium, for example.
A 2017 Khazanah Research Institute report stated that about 8,500 residents from 591 households left George Town two years after its nomination as a World Heritage site in 2007, during which there were 18,660 residents.
"While its inscription as a World Heritage site has successfully boosted the image of Penang and paved the way for the state to rejuvenate its tourism industry, it also exerted additional pressure on housing affordability," the report said.
 
Collapse Expand
In 2008, UNESCO listed George Town – alongside Melaka – as a World Heritage Site after it fulfilled four criteria, including being an exceptional example of a multicultural trading town in East and Southeast Asia.
The site comprises both a core and a surrounding buffer zone. Buffer zones should include the immediate setting of the nominated site, important views and other areas that help protect the site.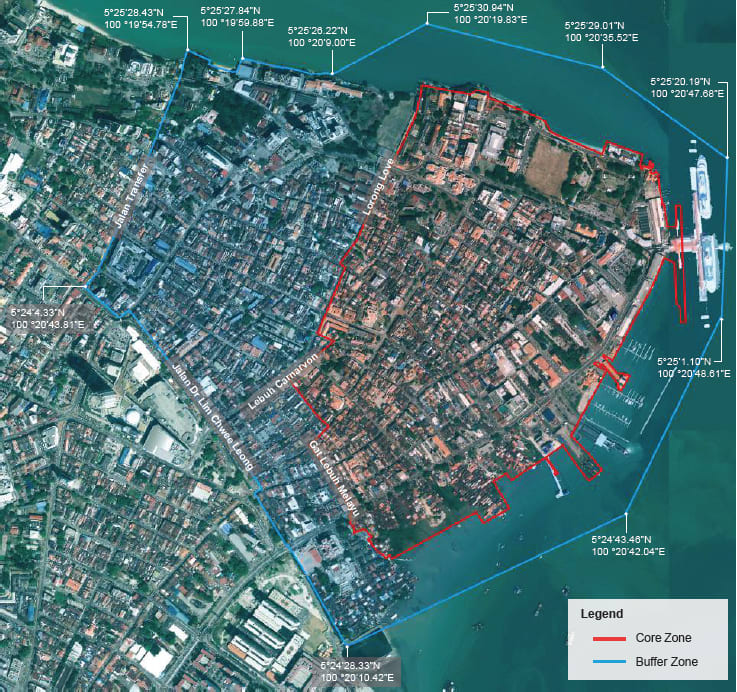 But heritage structures outside these zones, Lay argued, should also be given due consideration before demolition.
Alterations to these buildings could indirectly affect the heritage site, said Lay, who co-founded the George Town Heritage Action (GTHA) group in 2015.
In one case, the group is lobbying against plans to build a 38-storey condominium on a road less than 200m away from the site's western boundary. The city council is still reviewing the developer's application.
Activists insist that such a tall structure would spoil the heritage site's vista by blocking direct street views of the historical Lebuh Acheh mosque. This would go against heritage site guidelines drawn up by the state government itself.
"What we're asking for is not to say we have to keep every building, because we know that's impossible," Lay said.
"Our request is for the city council and the state heritage bodies to gather with the (heritage) NGOs, sit down and actually evaluate applications."
ILLEGAL DEMOLITIONS
In the past year, several structures outside the heritage site have been torn down, including a pre-war bungalow along Clove Hall Road and a 138-year-old grave belonging to the wife of Chung Keng Kwee – the largest tin mine owner and employer in Malaya at one time.
While the pre-war bungalow had limited historical significance besides its architecture and was demolished with approval, the grave – built in 1884 and described as Penang's Taj Mahal – was illegally exhumed and broken apart.
The grave site landowner had applied for an exhumation permit but did not alert the city council before proceeding with the work.
The city council indicated that it will take the landowner to court for illegal exhumation, local media reported.
In 2010, a heritage bungalow along Pykett Avenue – also outside the heritage site – was illegally demolished after contractors went ahead without getting approval from the city council.
The developer was fined RM6,000 (US$1,362) and ordered to rebuild the bungalow. But the rebuilding never took place, and this together with the paltry fine further angered activists.
These instances show a lack of political will and proper enforcement to conserve heritage in Penang, activists say.
Penang Heritage Trust vice-president Khoo Salma Nasution believes some in the state government have a vested interest to push through redevelopment projects outside the heritage site.
"But if left to a fair committee, it would say no to these applications. This is not something that we should do outside the heritage site. It is too near, the impact is too much," she told CNA.
HERITAGE VIGILANTES
With the perceived lack of oversight, heritage activists like Lay have taken it upon themselves to monitor developments outside the heritage site.
While his efforts over the years have not yielded limited success in stopping heritage building demolitions, he said the movement has raised awareness of heritage conservation in Penang.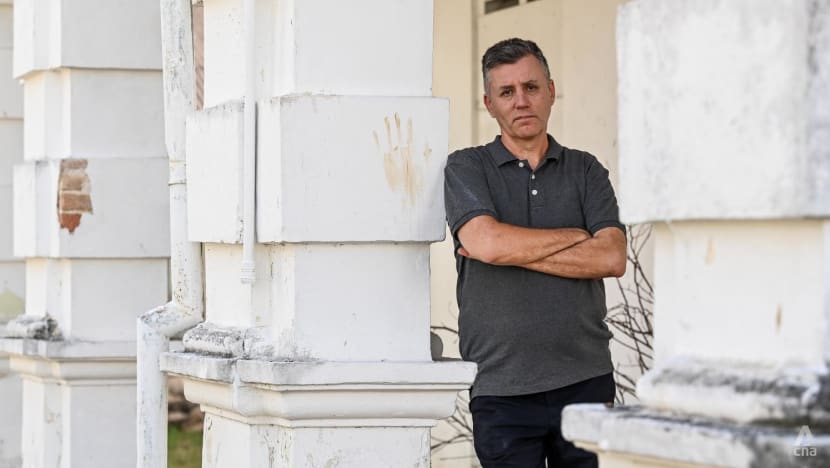 A key tool in his pursuit is the one-stop centre (OSC) online portal, a federal database that allows anyone to view applications submitted in different Malaysian states for things like repair or demolition permits as well as planning permissions.
Lay looks out for new applications made to the Penang Island City Council and notes the lot numbers involved.
He then matches these numbers to a planning map to determine if they host heritage buildings. The portal will also indicate whether the city council has approved the application.
If Lay confirms that a heritage building is slated for demolition, he will post about it in the GTHA public Facebook group, which has almost 700 members. Previously, the group was private and had more than 9,000 members.
These posts have gone viral and attracted media attention. Members of the group sometimes visit these sites to take photos before demolition starts. Lay said he is extremely careful to ensure he gets every detail right before going public.
Before turning to social media, Lay said he makes it a point to first alert the authorities. He has created a WhatsApp group for this and unilaterally added members of the city council, Penang heritage council and George Town World Heritage Incorporated (GTWHI). Most of his alerts to this group go unanswered, Lay claimed. 
AUTHORITIES NOT TURNING A BLIND EYE
GTWHI general manager Ang Ming Chee told CNA that her colleagues will get these WhatsApp messages every day and sometimes in the wee hours of the morning.
"I don't think that's called engagement; it's a bit too much. We have emails, submit an email and do it through the proper channels. We always follow up on every single thing," she said.
GTWHI, a state-run agency tasked to protect the heritage site, also works with representatives from the Penang Heritage Trust, Ang said, pointing out that the latter is a registered non-governmental organisation. GTHA is an informal grouping.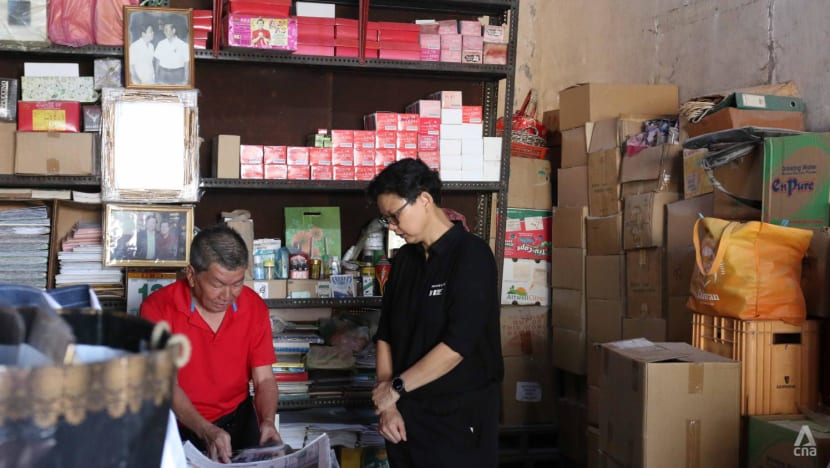 Ang stressed that, unlike activists, GTWHI prefers to work behind the scenes to engage both owners and developers. It is important to create a confidential environment where people are willing to consult GTWHI to protect heritage, she said.
"If it is not on social media, it doesn't mean that I don't do it," she said.
Ang said GTWHI's lobbying efforts are rarely publicised. In some cases, her team negotiated with developers to reduce the number of floors in a development from 50 to 30, or to incorporate a heritage bungalow as a clubhouse in a new development instead of demolishing it.
She added that her team is also looking into the development that might block views of the Lebuh Acheh mosque.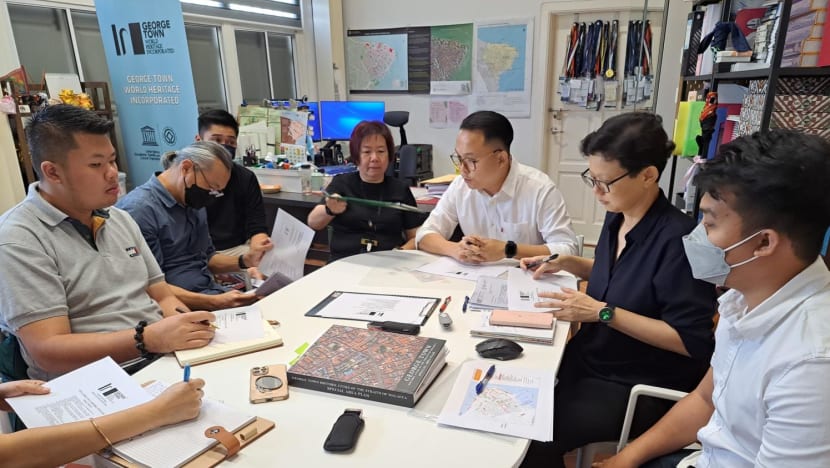 While city council applications for projects in the heritage site go directly to a technical review panel – that includes GTWHI – for approval, applications for projects outside the site are reviewed at a separate OSC meeting.
"Actually, our representatives also attend OSC meetings … so we have the opportunity to raise our concerns during decision-making," Ang said.
"Once you submit a plan, we will actually see it and call our partners inside the city council and say, 'Hey, this looks like it might disturb our vista (in the heritage site).' And then we will formally request for the developer's plans."
BENEFITS OF DEVELOPMENT
Nevertheless, Ang said it was important to first look at why owners of heritage buildings are selling them to developers, adding that it is ultimately the owners' decision.
Some wealthy owners have formed trusts to protect these buildings, but a new generation of owners might not want the hassle and cost of maintaining such an old property.
"A lot of people just think it's about the money (from selling), but sometimes there are other reasons," she said, adding that she proactively meets with prospective sellers to find out their reasons and sometimes tries to convince buyers not to strike a deal.
"If we can save another heritage building outside the heritage site, we will try to save it. If we can persuade someone to believe our argument, we will do it as best as we can."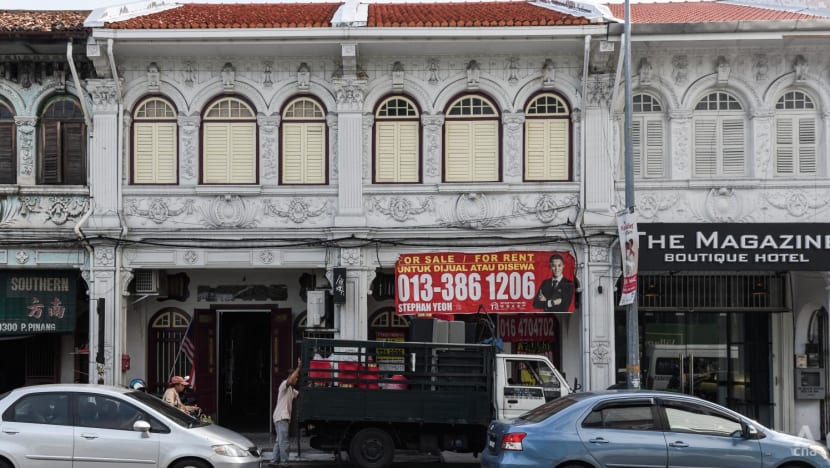 But some heritage buildings are still not spared from the wrecking ball. Ang said such demolition applications are assessed and approved by the Penang Island City Council.
Senior council officials, including its heritage department director, did not respond to CNA's requests for comment.
With that said, Ang feels there is already a "very low" level of building development in George Town, saying that new developments will help sustain economic activity in the world heritage site.
"The site needs a healthy ecology in terms of building conservation and restoration, trading, and cultural activities, as well as the population that live, work and visit here," she said.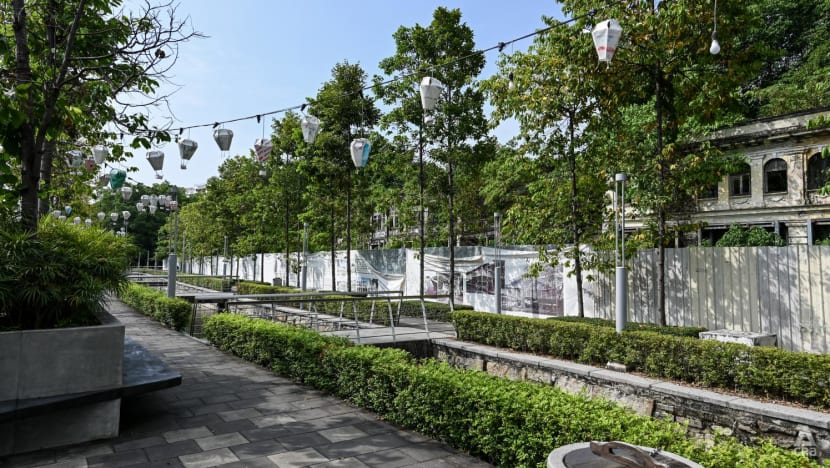 She urged parties who feel strongly about certain heritage buildings outside the heritage site to nominate them for gazetting under a state heritage enactment. Currently, only buildings inside the heritage site have been gazetted this way.
"That is the proper way to protect them. Without registering them, it is useless no matter how much noise I make," she added.
LEGAL PROTECTIONS
A state government official told CNA that some of these historical buildings are already in the city council's building inventory, although this is only an information database with no legal powers.
A gazettement, on the other hand, could legally protect such buildings from being demolished, said Penang heritage commissioner Rosli Nor.
Penang chief minister Chow Kon Yeow had criticised developers who began work without approval and urged the city council to punish errant parties, local media reported.
But Chow noted that buildings outside the heritage site are not given the same level of protection from demolition, saying that heritage activists will jump on any error by the city council despite its previous good work.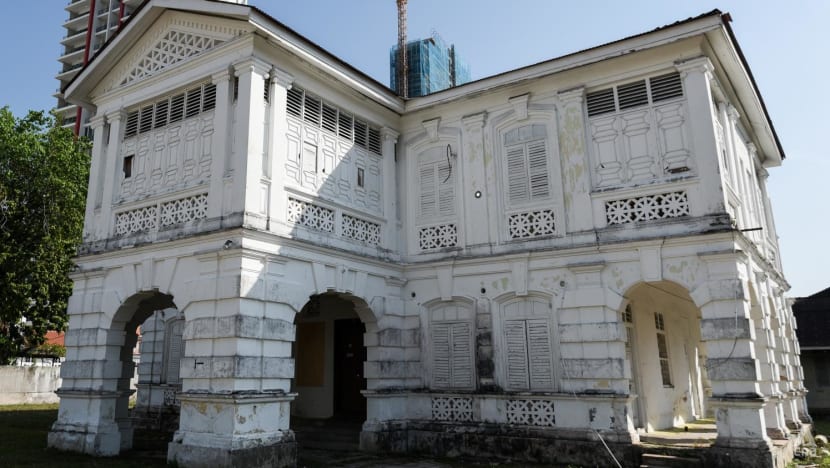 Rosli said he has written a paper to the state planning committee, chaired by Chow, to request a six-month moratorium on demolition applications in the entire state.
These six months will allow us time to cover both the Penang island and mainland and determine which buildings in the inventory can be gazetted," he said, adding that he is confident of securing the moratorium.
Rosli predicted that "a lot more" buildings outside the heritage site could be gazetted under individual heritage areas.
Prime Minister Anwar Ibrahim also said in this year's budget speech that the federal government would disburse RM50 million to the states of Melaka and Penang to sustain the conservation of their world heritage sites. Details have not been released.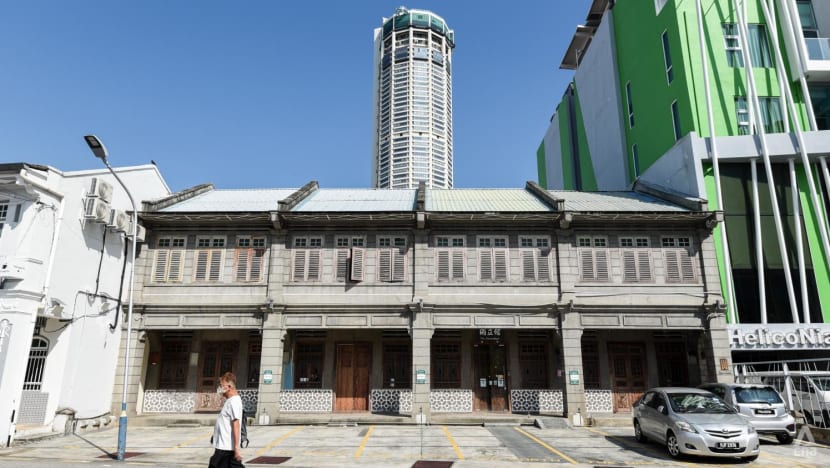 But there are roadblocks ahead in Penang. Any gazettement must be done with the owner's consent and approved by the state government.
"It depends on whether the state authority wants to gazette it or not because that involves financial implications on the state," Rosli said, referring to the maintenance of these buildings.
The decision is easier if the buildings are government-owned or historically significant to the state, like the residence of Penang's first governor, he said.
"Most privately-owned heritage structures are nice from an architectural perspective, but is it important to the heritage of the state?" he asked.
Lay noted that not all heritage buildings have great historical significance. For instance, while George Town's 85-year-old Rex cinema has limited historical significance, it has a striking art deco design and important human interest, he said.
The cinema made headlines earlier this year when it was approved for demolition, but looks set to be saved after representatives from the state government met the developer, who agreed to keep the cinema and rework its plans.
Ultimately, Lay feels George Town's heritage buildings should be protected as part of the city's soul.
"A city without heritage buildings is like a man who's lost his memory," he added.