Harrods has been perfecting the art of chocolate making for over a century and a half, and with its own Chocolate Hall, the iconic department store is a magical place to shop during the Easter period. This year, the theme takes inspiration from Harrods Food Halls' own mascot; the majestic peacock.
Already depicted on the tiles of the historic rooms, the peacock has now been sculpted in chocolate form by Harrods' chefs. The impressive creation can be seen standing sentinel in the centre of the Chocolate Hall, along with a series of flavoured eggs, presented in the colours of the regal bird's feathers.
A show-stopping egg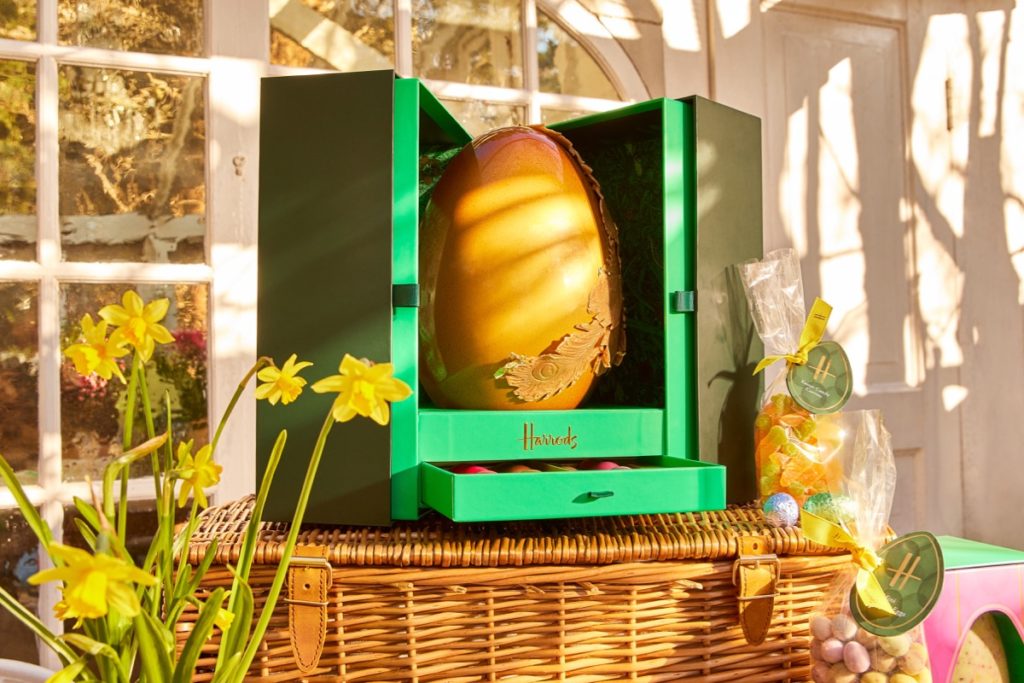 Adding an element of theatre, the Harrods Chocolaterie chefs create beautiful eggs to order, in front of your very eyes. The Harrods Chocolaterie Peacock Showstopper is the ultimate Eater gift; covered in the brand's own gold and encased in its trademark green box, this larger-than-life egg is made from Harrods most popular sourdough bread and butter chocolate slab. Inside you'll find 16 colourful bon bons, handmade and containing all manner of flavours, from yuzu to strawberry, pistachio to Earl Grey tea.
Read our guide to this years best luxury Easter Eggs
Bonbons and a blue egg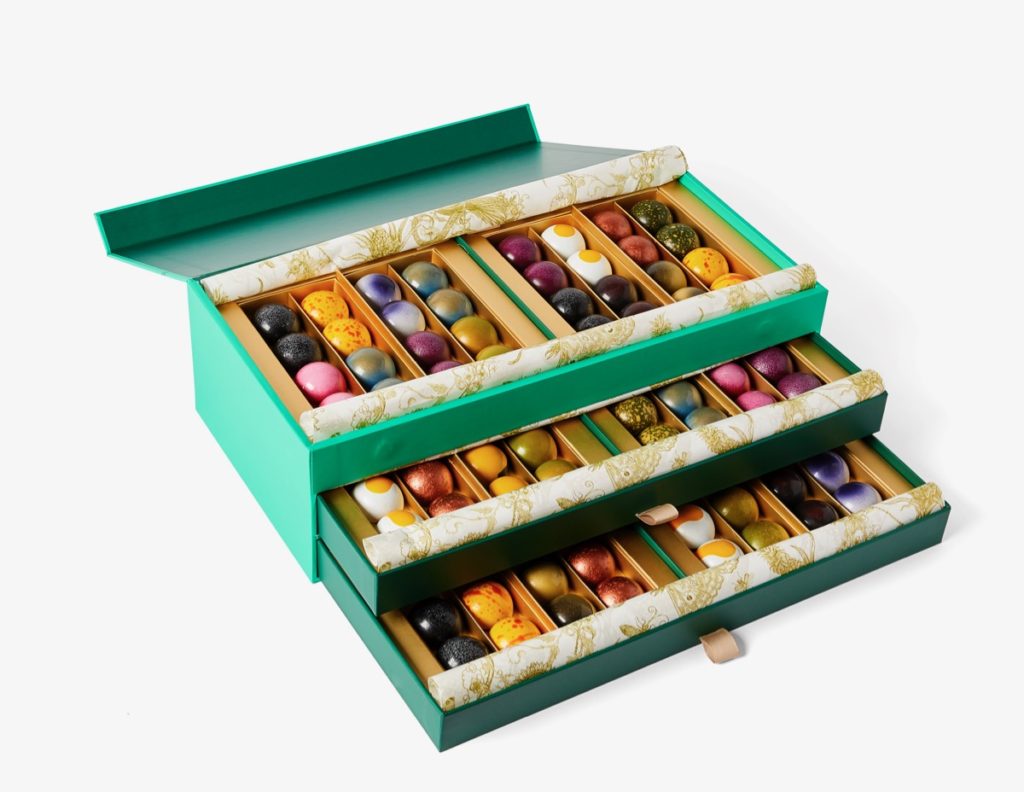 Harrods Chocolaterie Limited Edition Spring Bonbons can also be purchased individually. This year they take on a floral theme, evocative of Spring, with three new aromatic flavours; Earl Grey Caramel, Heather Honey, Apricot and Rosemary. Completing the trio of Easter products is The Harrods Chocolaterie Egg. This vibrant blue gift has a shell of three layers; a golden liquid sea salt caramel and two layers of the brand's smooth and creamy 41% milk chocolate.
All products are available now in the Harrods Chocolaterie, Chocolate Hall, Ground Floor and online here
* All the properties and products we feature are independently selected by our editors and contributors. If you buy something we may earn a commission.