Unboxing The New Galaxy Z Flip3, Samsung's Latest Smart Flip Phone
The latest Galaxy Z Flip3 of Samsung's line-up of flip phones is like no other and we had the opportunity to get our hands on one of the most highly anticipated tech releases of the year.
The phone itself comes in various colours, but with the global K-pop group sensation, BTS, headlining its campaign, it felt only right to opt for the group's iconic and stylish lavender colour.
Samsung's Flip3 looks like any other smartphone with a homogenous screen and singular front camera positioned at the top. When flipped, it transforms into a pocketable square that fits right in the palm of your hand. There is a crease where the screen folds, which is only really visible at certain angles, making it easy to overlook and see the screen as a contiguous whole.
While the prospect of bending a smartphone into half may appear quite daunting at first, especially for those who bypassed the foldable phone era, the motion quickly becomes second nature. The phone itself feels super sturdy despite its extremely flexible qualities, so it is unlikely that you'll worry about opening and closing the phone too often. Plus, there's nothing quite satisfying like ending a call by snapping your phone shut.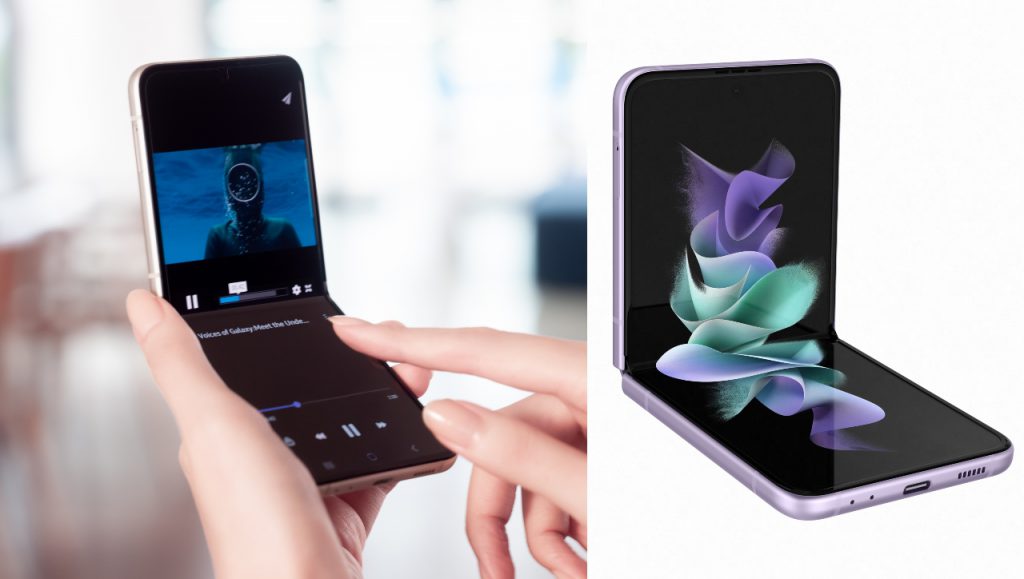 The cover screen is the first of the Flip3's many exciting features. It's a much larger version than what its predecessor had, blending with the phone's main dual cameras to create a tidier look and neater feel.
Complete with widgets and different designs, the system lets you easily personalise your cover screen to your liking. With a quick swipe, you access everything from Samsung Pay, the weather, notifications, and notes, to your schedule, music, timer, and even your health tracker. All without having to open the phone itself.
A simple double-tap on the start button transforms the cover screen into a handy viewfinder for capturing memories on the go, which is super convenient. If you don't have a tripod, you can prop the phone to sit upright to take images or video call hands-free, making it the ideal phone of choice for anyone.
Another highlight of the Flip3 is its dynamic flex mode that enables a split screen, allowing you to operate on two apps at once. A handy feature if you're taking notes while watching a video. The phone's intuitive taskbar also helps optimise this multitasking ability, granting you the freedom to between apps seamlessly even in flex mode.
It may be worth keeping in mind that the Flip3, like many other up and coming phones on the market, does not come with its charging adapter – which is reflected in the model's slimmer packaging and the tech mogul's pledge of being more eco-conscious. However, they are sold separately should you need to purchase one.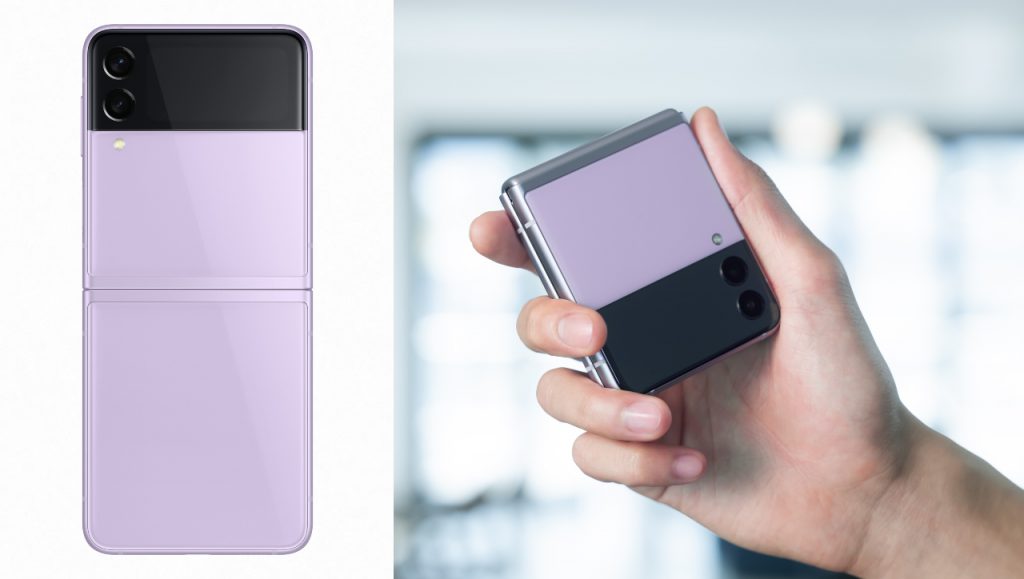 In terms of first impressions, the Galaxy Z Flip3 goes above and beyond expectations. For the foldable phone sceptics, we can attest that the Flip3 truly is on par with the other phones on the market. While Samsung continues to innovate and evolve its flip phone models, the Galaxy Z Flip3 certainly is a cutting edge and exciting buy worth more than its novelty.
Samsung's Galaxy Flip3 is now available and retails for RM3,999.
---