Tiffin And Singapore Food Festival Join Forces To Created A Unique Marriage Of Flavours
If you're an avid foodie, the much anticipated annual Singapore Food Festival may have been on your radar for quite some time now. The Singapore Tourism Board have collaborated with Tiffin, to transport extraordinary dining experiences to the doorsteps of fellow Malaysians with an epic line up of esteemed Malaysian and Singaporean culinary talents. The home delivery experience also presents itself as a prelude to the opening of Tiffin At The Yard, a lively culinary playground set to take place in Sentul Depot.
Each week features a one-of-a-kind collaborative menu between a local favourite and another restaurant across the causeway, available for a limited time only.
We had the opportunity to sample from homegrown experimental fine-dining, Dewakan and, Michelin-star Korean restaurant, Meta's incredible menu that makes its appearance this week.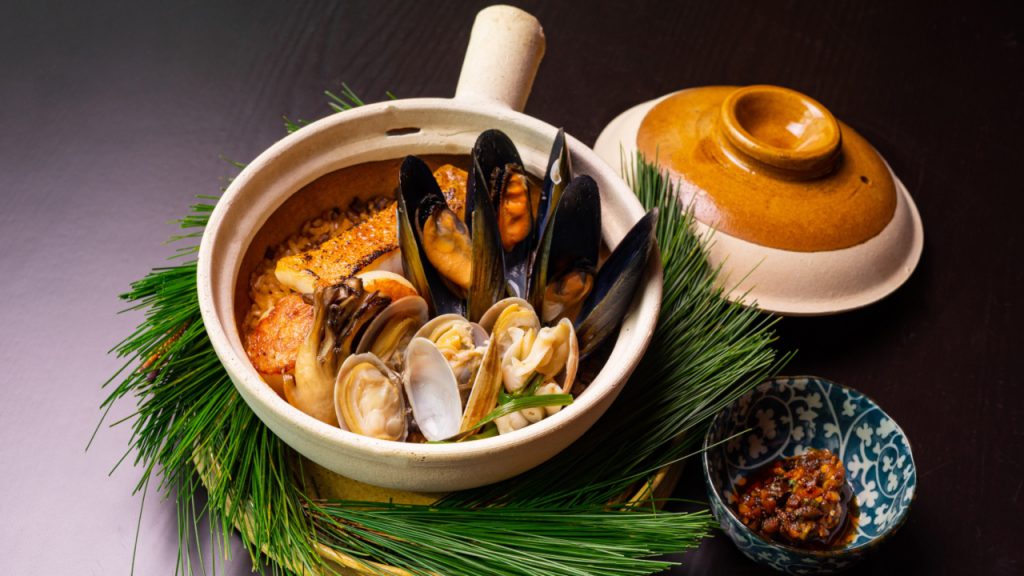 The meal opens with a Korean style seafood and scallion pancake, pumpkin and pear kimchi ssam (a wrap of explosive flavours dipped in a rojak sauce or gochujang sambal), followed by duck tongue and jicama dumplings served in a smoked duck broth. The mains: a comforting grilled coral trout and claypot cooked burdock rice, and Percik-style lamb ribs served with a selom salad.It hits the home stretch with a light toasted barley tea cream tart with a sweet pistachio praline on top.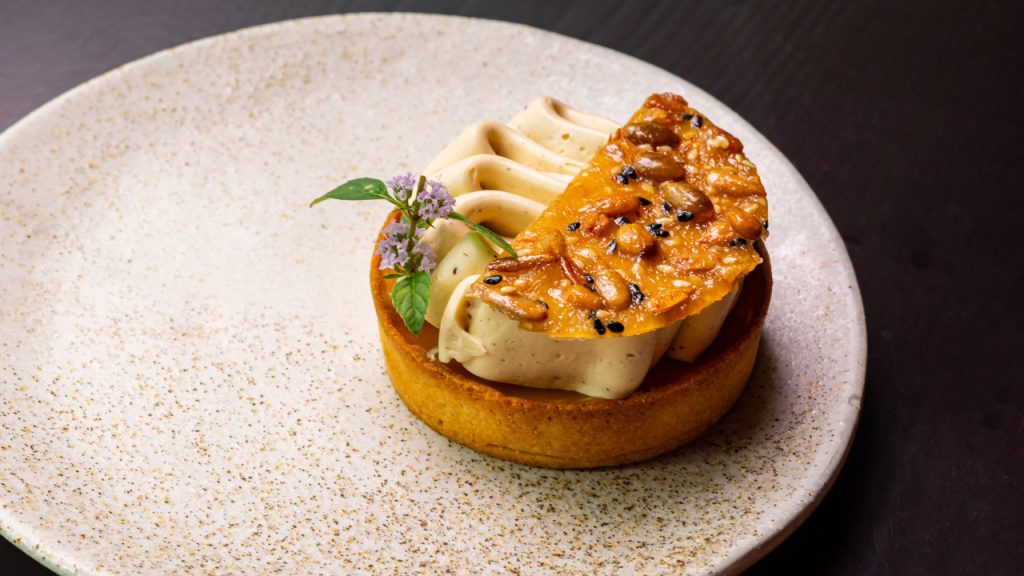 "(Chef) Sun and I felt that it would be interesting to see if we could design a menu that draws from our cultural library of ideas and incorporate them into the dishes. For him, being Korean and for me, being Malaysian," says Darren Teoh, the force behind Dewakan, "We knew that the food we wanted to cook should be a unique representation of ourselves without straying away from familiar flavours."
Having curated the menu during both Singapore and Malaysia's lockdown, Chef Sun Kim from Meta leaned in towards a menu that provided comfort foods with big flavours. "There was definitely more time to play with flavours," he says, "I had a different vision of the foods and wanted to focus more on the taste and the quality of ingredients that we use."
"The biggest challenge," Chocha's Head Chef, Mui, explains, "was that we didn't get to meet up in person to cook together while developing the dishes, but we did overcome it by trusting in each other's cooking and recipe to make adjustments through the phone."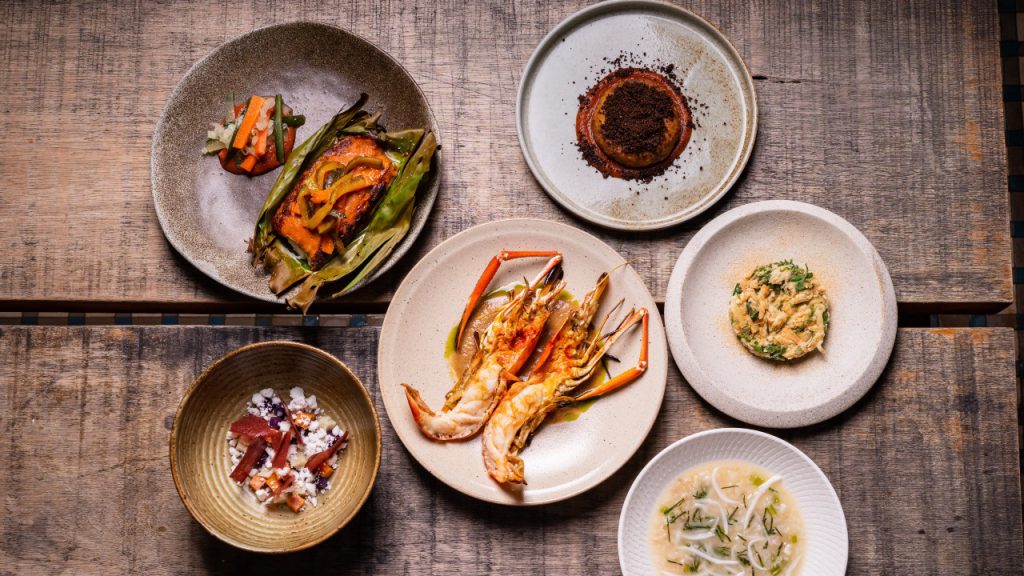 "For us, we had to imagine how the dish was intended to be if it were served in NOKA," Chef Jun Wong from Kuala Lumpur's progressive Japanese restaurant, Kikubari, "Without working alongside our friends in Singapore, we had to try our best to execute the dish to the closest representation of their quality. And without team NOKA's clear and concise communication, we definitely would not have been able to pull it off."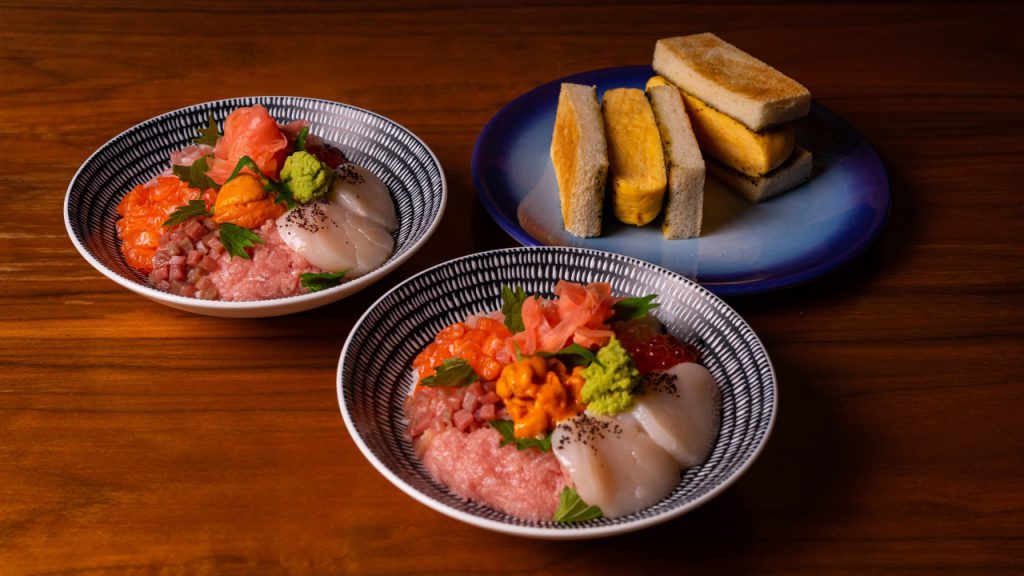 "I think it's important to acknowledge that our industry friends are going through hard times across the globe," says Chef Mui, "We deeply appreciate any encouragement or positive energy passed on during this time."
To explore the other menus by Chocha x Laut, Kikubari x NOKA by Tippling Club, and more visit Tiffin At Home here. For more information about the Singapore Food Festival, visit their website here.