La sedicesima edizione della premiazione di New Orleans assegna alle eccellenze della industry gli Spirited Awards 2022. Ecco chi sono i migliori professionisti, locali, organizzazioni e istituzioni del mondo dell'ospitalità e della mixology.
Che cosa sono gli Spirited Awards
Dal 2007 la Fondazione Tales of The Cocktail premia le eccellenze di settore che, con il loro lavoro, contribuiscono a migliorare il settore dell'ospitalità, facendolo conoscere al grande pubblico. L'organizzazione senza scopo di lucro è infatti nata con l'obiettivo di supportare e promuovere l'industry a livello globale, diventando man mano l'istituzione più importante in termini di formazione ed educazione del settore.
Ogni anno, TOTC raccoglie candidature da tutto il mondo per eleggere i volti più rappresentativi degli ultimi dodici mesi. Un gotha di giornalisti, brand ambassador, bartender e proprietari di locali che, per il loro talento, meritano il giusto riconoscimento.
Su decisione della Fondazione, a causa della crisi umanitaria e della guerra in territorio europeo, per il 2022 non sono stati presi in considerazioni candidati provenienti dalla Russia, mentre i giudici del Paese coinvolto nel conflitto non hanno prestato il loro voto.
La premiazione degli Spirited Awards 2022 a New Orleans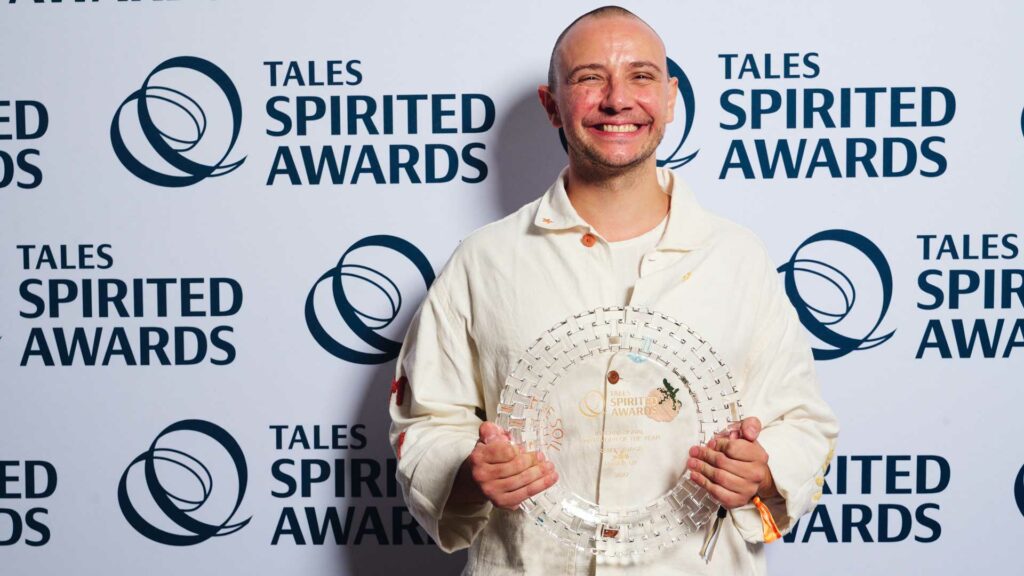 Anche quest'anno la città di New Orleans è stata teatro dell'evento di premiazione degli Spirited Awards 2022, decisi da un panel di oltre 200 esperti guidati da Charlotte Voisey, Spirited Awards Overall Chair.
L'evento in presenza del 28 luglio, realizzato in collaborazione con Forbes, ha avuto luogo al The Ritz-Carlton. Il tema della conferenza, "Progress", è stato scelto per rappresentare lo spirito di adattamento del settore durante i difficili anni appena trascorsi.
"Gli Spirited Awards celebrano le eccellenze dell'Industry e i vincitori di quest'anno rappresentano molto bene il progresso di tutto il settore" ha commentato la Voisey. "Dopo un periodo così complicato, riunire di nuovo tutte queste persone è davvero di ispirazione".
Spirited Awards 2022, chi ha vinto?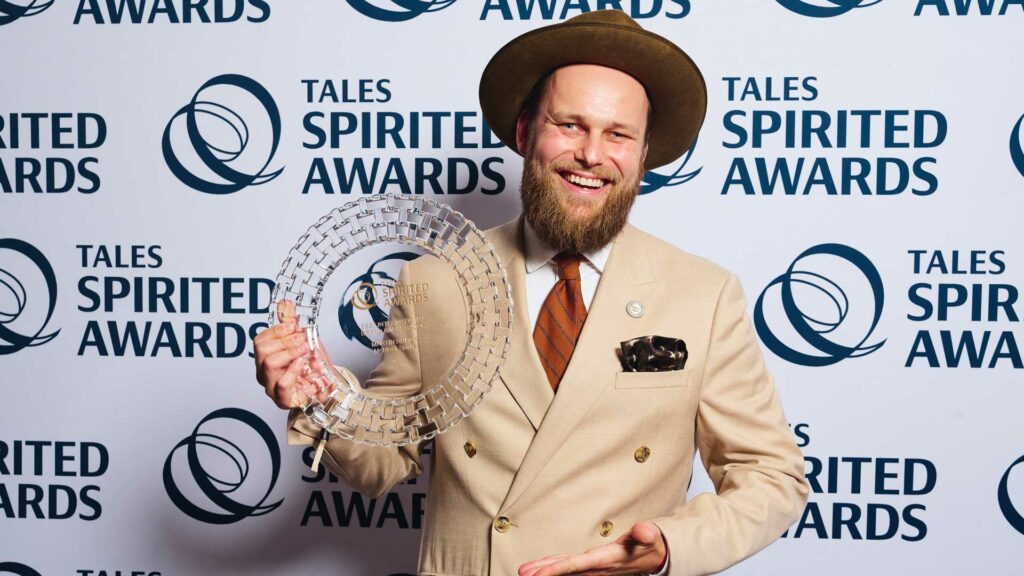 Suddivisi in diverse categorie, ecco tutti i riconoscimenti assegnati agli Spirited Awards 2022.
Premi internazionali
Bartender dell'anno – Remy Savage, A Bar With Shapes for a Name, Londra, Regno Unito
Migliore Bar Mentor – Lauren Mote
Migliore Brand Ambassador – Martin Hudak
Migliore Bar Team – Maybe Sammy, Sidney, Australia
Migliore Cocktail Bar – Tayēr + Elementary, Londra, Regno Unito
Migliore Hotel Bar – Lyaness at Sea Containers London, Londra, Regno Unito
Migliore Restaurant Bar – Sexy Fish, Londra, Regno Unito
Migliore Cocktail Bar di nuova apertura – A Bar With Shapes for a Name, Londra, Regno Unito
Premi USA
Bartender dell'anno – Chris Hannah, Jewel of the South, New Orleans, LA
Migliore Bar Mentor – Sean Kenyon
Migliore Brand Ambassador – Lynn House
Migliore Bar Team –  Katana Kitten, New York, NY
Migliore Cocktail Bar – Katana Kitten, New York, NY
Migliore Hotel Bar – Silver Lyan at the Riggs, Washington, DC
Migliore Restaurant Bar –  Jewel of the South, New Orleans, LA
Migliore Cocktail Bar di nuova apertura –  Happy Accidents, Albuquerque, NM
Writing & Media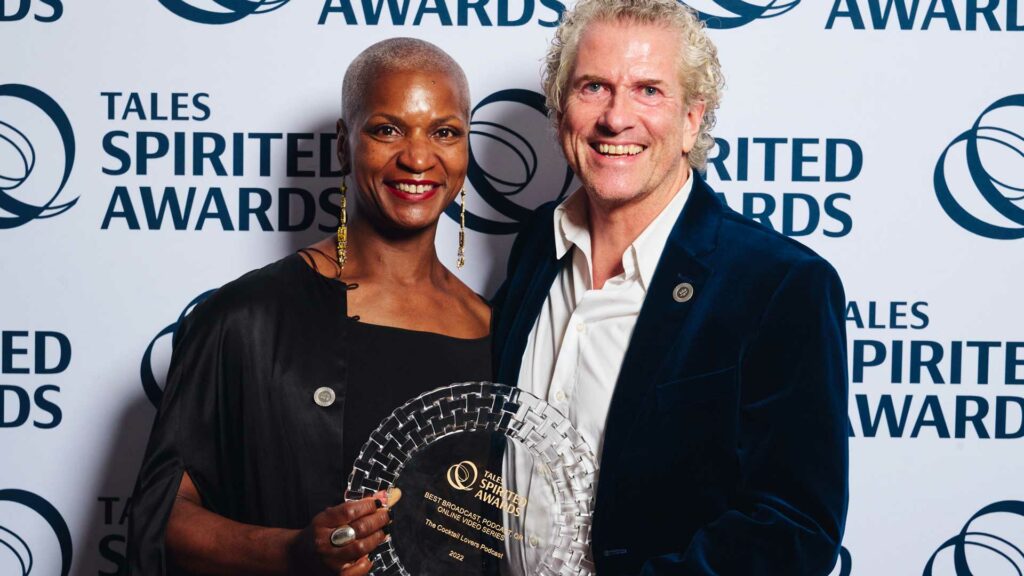 Miglior pubblicazione a tema Cocktail&Spirits – VinePair
Miglior Broadcast, Podcast o Video Serie Online – The Cocktail Lovers
Miglior articolo a tema Cocktail & Spirits – "Get Real: The bar world looks beyond feel-good measures on sustainability and climate change" di Max Falkowitz per Imbibe Magazine
Migliore nuovo libro a tema cocktail o bartending – "The Japanese Art of the Cocktail" di Masahiro Urushido e Michael Anstendig
Migliore nuovo libro sulla Drink culture, storia o spirits – "The Oxford Companion to Spirits & Cocktails" di David Wondrich e Noah Rothbaum
Premi globali
Migliore drink list – Little Red Door, Parigi, Francia
Migliore bottigliera – Jack Rose Dining Saloon, Washington, DC
Pioneer Award – Amanda Gunderson – CEO & Co-Founder, Another Round Another Rally
Timeless International Award – Harry's New York Bar, Parigi, Francia
Timeless U.S. Award  – Bemelmans Bar at The Carlyle, A Rosewood Hotel, New York, NY
Helen David Lifetime Achievement Award – Julie Reiner, Co-Founder Clover Club, Leyenda, Social Hour Cocktails, & Mixtress Consulting
Migliore bar del mondo – Lyaness at Sea Containers London, Londra, Regno Unito
Immagini courtesy Tales of The Cocktail, credits Cory Fontenot