Southern Thai people turn from tourism to gold panning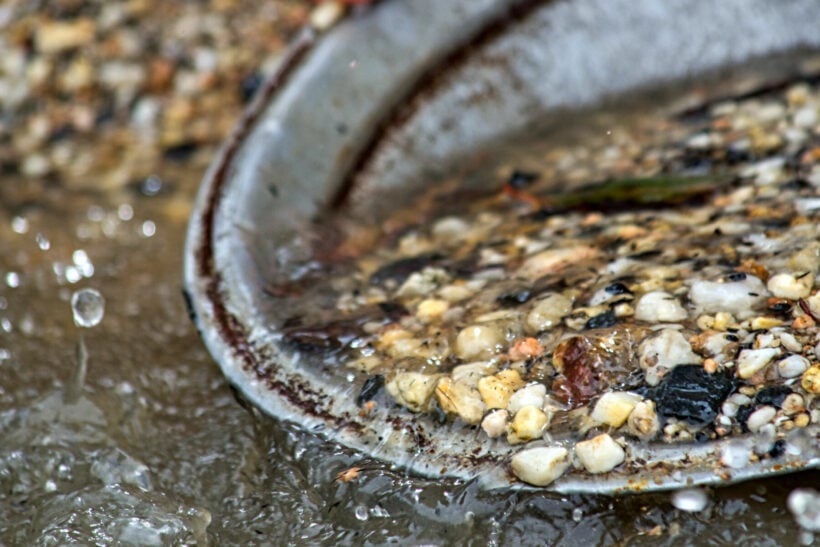 PHOTO: Traditional panning for gold replaces tourism for income in Southern Thailand
Thars gold in dem hills!
With tourism in Thailand struggling due to Covid-19, and an economy needing some help, some people in the southern Thai region of the country have found income in an unusual source: panning for gold. The Sukhirin region close to the Malaysian border is known for gold deposits in the Sai Buri River and surrounding mountains. Villagers who made money before with tourism have now returned to panning for gold using old-fashioned manual techniques their ancestors used, without the aid of any machinery. Well, just an old pan.
Locals had previously made money selling food to passing tourists or acting as a tour guide to take people around the area, where travellers seeking to get away from the crowded and overdeveloped tourist areas that attract the most foreigners find many unique activities. Kayaking was a popular local activity with up to 150 people a day sailing down the rivers that are now filled with locals panning for gold. The prospectors are now making their income from the gold they collect which sells for 1,500 baht per gram. Families that work together can often collect at least one gram a day.
Thai Gold prices have reached record highs over the last 2 years and many Thai people have traditionally used gold and gold jewellery as a form of savings and investment, pawning their gold rings and bracelets in times of financial emergencies. The gold collected from these Southern villages will be used to make jewellery in Bangkok.
The region had invested in expanding into ecotourism but the pandemic put all their construction plans on hold. A cable car was being built to transport people up to the tops of the mountains to beautiful temples. The area's unique history attracted people to their annual Rocket Festival, typically a north-eastern celebration.
In 1932, France was granted a 25 year mining contract in the jungles. They extracted almost 2000 kg of gold before World War II forced closure. The mining tunnels still exist and sometimes attracted adventurous tourists, but now sit vacant aside from snakes. In the 1960s the Thai government incentivised northerners with 18 rai of land each to move to the region. As a result, the area stands out in the Muslim region with 90% of the population being Buddhist, and most still speaking Isan dialects.
SOURCE: France 24
Keep in contact with Thaiger by following our Facebook page.
Never miss out on future posts by following Thaiger.

Thai baht performs worst of all Southeast Asian currencies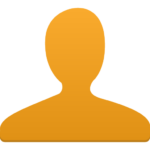 Published
1 day ago
on
Friday, April 2, 2021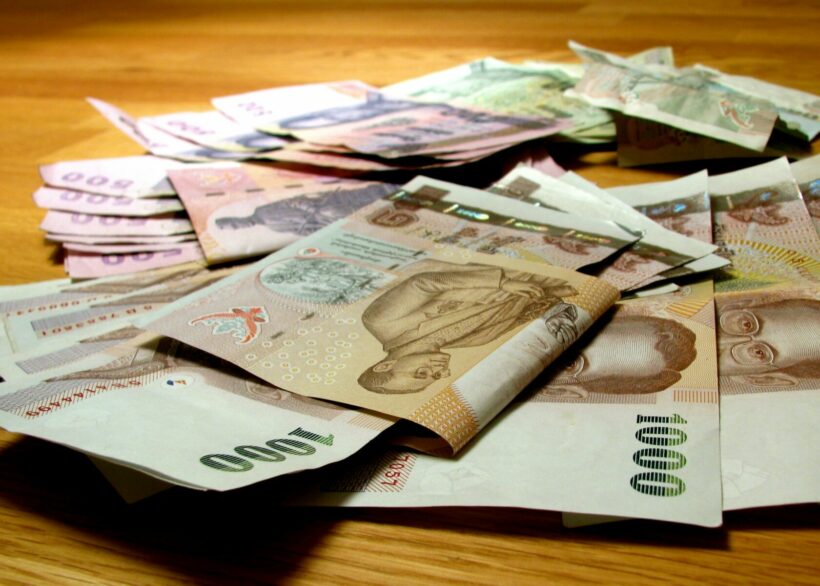 Photo by Peter Hellberg for flickr
Among common currencies in Southeast Asia, the Thai baht was the worst performing in the first quarter of 2021, mostly due to Covid-19's effect on tourism in Thailand.
This week the baht hit its lowest point in half a year, falling 4% against the US dollar to 31.24. The decline was the sharpest in all of the Southeast Asian nations. The Indonesian rupiah fell 3.4% and the Malaysian ringgit fell 3.1%, while the Philippine peso and Singapore dollar dropped 1% and the Vietnamese dong basically held steady. Kyats, the Burmese currency did plummet further, 5.6%, following the military coup in Myanmar on February 1, but it's not considered a common currency.
Thailand's depreciation is heavily due to the economic downturn as a result of the pandemic which has all but killed Thailand's tourist-heavy economy. With borders closed, the drop in foreign tourism pumping money into the economy has left a glaring hole. Before Covid-19, in the third quarter of 2019, Thailand held a surplus of US$11.5 billion baht. By the third quarter of 2020, the surplus had fallen to $6.6 billion, and by the end of the year, it had slid to a deficit of $1.4 billion.
Thailand had been bolstered by the surplus and by the constant influx of tourist spending supporting the economy. Tourism money fell to $742 million due to the pandemic border closure, just 5% of the equivalent period last year. The government is hoping to restart the tourism economy and pump more Thai baht into the country with a variety of actions to shorten quarantine, reopen key tourist locations like Phuket, and eventually allow in vaccinated travellers without any quarantine.
Many are still unsure of Thailand's stability, with investors, importers and exporters still having doubts. The Finance Minister believes there's no need to panic, as he was expecting a backlash when the Thai baht hit a 7 year high. They have acted by increasing investment limits to US$5 million for Thais to buy foreign securities, up from US$200,000 and loosened restrictions on foreign currency deposits.
SOURCE: Nikkei Asia
Keep in contact with Thaiger by following our Facebook page.
Never miss out on future posts by following Thaiger.
Thai government plans to draw in rich foreigners to live in Thailand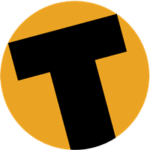 Published
2 days ago
on
Thursday, April 1, 2021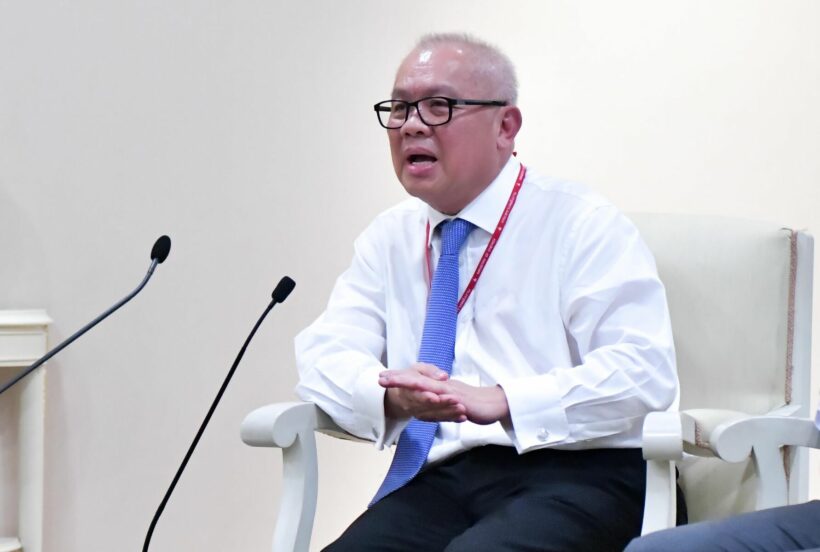 Deputy PM Supattanapong Punmeechaow /Photo by the Thai Government
Say goodbye to the backpacker lifestyle of travelling through Thailand on a shoestring budget. The Thai government plans to lure rich, high spending foreigners with plans underway to reopen the country to foreign visitors.
The government plans to draw in at least 1 million high spending tourists – rich retirees who want to settle in Thailand and potential investors interested in the Thai-based S-Curve industries.
Officials are now looking into changing up the rules regarding property to make it easier for foreigners to buy homes in Thailand to help draw in more retirees (that would be a game-changer for the Thai property market).
To lure investors to set up offices in Thailand, corporate income tax will be reduced while improvements will be made to the immigration process and applications for visas and work permits for industry experts.
Thai officials are looking to lure high spending foreigners from European countries as well as Japan and South Korea to spend their retirement in Thailand, according to ML Chayotid Kridakon, who is one of the Centre for Economic Situation Administration advisors.
"There are about 200 million of them around the world and we have set a target of drawing one million to Thailand each year… These people earn about 300,000 to 400,000 baht a month. If one million of them are here in Thailand and spend about 100,000 a month each, Thailand will get about 1.2 trillion baht a year from them," he told the Bangkok Post.
Thailand is in what's called a "middle income trap" with slow economic development. A "proactive economic plan" is being set up to promote investment and tourism. At a CESA meeting, Deputy PM Supattanapong Punmeechaow said the government aims for 4% economic growth for 2021 and 2022. If all goes well, the plan should spike economic growth and free Thailand from the middle income trap within the next 6 to 7 years.
SOURCE: Bangkok Post
Keep in contact with Thaiger by following our Facebook page.
Never miss out on future posts by following Thaiger.
Thailand jobs listings rise in February, labour force recovering from pandemic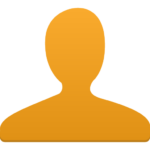 Published
4 days ago
on
Tuesday, March 30, 2021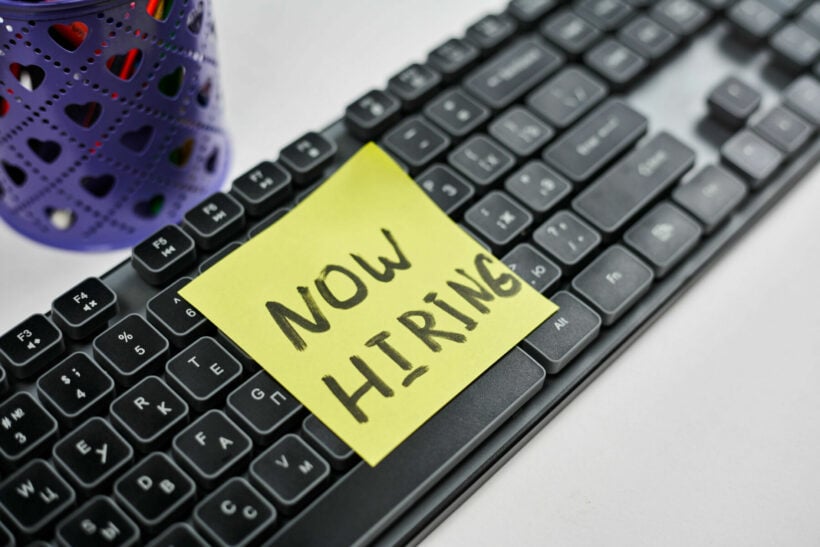 Stock photo by Marco Verch Professional for flickr
After a pandemic-fueled unemployment freefall over the last year, costing 3 million people their jobs, February saw a big jump in employment demand for Thailand. Most job listings on the search platform JobsDV are for positions in the sales and customer service fields, followed by positions in the information technology field.
Employment demand rose nearly 25% from the lowest periods in 2020, which were during the 2 Covid-19 outbreaks, according to JobsDB Thailand. They say that the rise in employment demand is a "great sign of recovery in the Thai labour market."
Last April listings on job listing platform JobsDB fell from January 2020 figures 35.6% while the second coronavirus outbreak in December led to an even bigger drop of 45.5% from January, down 37.9% from numbers in August 2020.
February shows a strong upward trend though, particularly with people in the IT field. Barring another wave of Covid-19, employment levels are looking likely to recover by 2022 to levels before the pandemic decimated the economy. JobsDB is predicting 5% year-on-year growth for Thailand's job market.
While sales, business development and customer service saw the biggest increase in new job listings in Thailand last month, IT and engineering has shown significant growth and is a hot market for new Thai employment. Last year marketing and public relations, transport and logistics, and manufacturing had the highest demand growth. But IT just saw a 10% growth in jobs to fill and the Thai labour market needs skilled workers for emerging digital technologies.
JobsDB suggests Thai people need to brush up on their IT skills and Thailand needs to attract skilled foreign workers to jobs as well. A shortage of skilled workers exists as new jobs are created in artificial intelligence, blockchain and crypto tech, data protection, and machine learning.
Starting salaries of 20,000 to 40,000 baht a month should attract job-hunters to the IT field. Contractors or temporary workers face salaries under 16,000 baht a month. Aside from IT, specifically skilled jobs like legal officers and business analysts pay similar wages, as well as jobs in the telecom field.
While Singapore ranks number 1 as the country most sought by foreigners working abroad, Thailand has climbed from 39th in 2018 to 35th last year.
SOURCE: Bangkok Post
Keep in contact with Thaiger by following our Facebook page.
Never miss out on future posts by following Thaiger.