Phuket police officer who shot noodle vendor denied bail.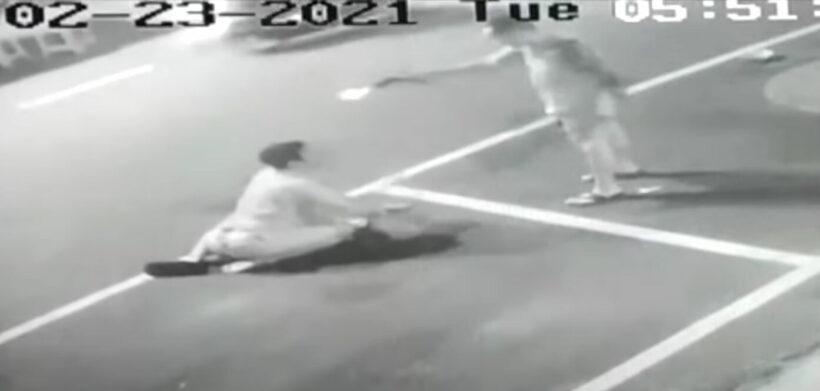 PHOTO: CCTV captures a drunken Phuket Police officer shooting a noodle vendor on Bangla Road twice. This shot missed his victim. (via YouTube)
A Phuket Provincial Police officer was denied bail today after drunkenly shooting a noodle vendor on Patong's Bangla Road while off-duty. Pornthep Channarong, the officer involved in the incident, was off-duty and said to be out drinking all night before shooting Aroon Thongplab in the stomach in the early hours of February 23. The Phuket Provincial Court made the decision yesterday to deny bail to the police officer.
CCTV footage showed the officer denied entrance to Illuzion Nightclub for carrying a weapon as he drunkenly waved his gun around. Footage then captured the unprovoked attack showing the vendor, who had just picked up a customer's finished bowl, being shot in the stomach and then taunted and kicked by the intoxicated officer, who fired a second shot at point-blank range but missed.
The shooting paralysed the noodle vendor when the bullet hit his spine, leaving the family struggling to get by after the Royal Thai Police paid only 20,000 baht in compensation to the victim. The vendor's wife was in attendance for the court's decision and is said to be satisfied with the ruling.
The court cited the severity of the likely penalty for the crime committed, making the police officer a flight risk, should he be allowed to pay bail and be released. They worried that the defendant could tamper with evidence or witnesses if set free, aside from the possibility of him fleeing or hiding. He has been charged with attempted murder, firing a weapon in a public area, and carrying a firearm in a public area without necessary reason.
The police officer's excuses for needing the bail were deemed insufficient by the court. He said he wanted to be freed so he could help in fundraising to provide financial assistance to his victim's family. He also said that he had guns and equipment hidden in his house that his family couldn't find but he wants to retrieve and surrender to the Royal Thai Police, as he has been stripped of his rank and fired from the police force.
The court was not moved by the request and denied the police officer bail, observing that he had already confessed and will be sentenced to jail time, so there was no need to be released before then. A trial will begin on June 28 where his confession will be reviewed along with witness testimony before a verdict is announced.
SOURCE: The Phuket News
Want more from the Thaiger family?
📱 Download our app on Android or iOS for instant updates on your mobile
📧 Subscribe to our daily email newsletter
👍 Like/Follow us on Facebook
🔔 Subscribe to or Join our YouTube channel for daily video updates

Man arrested in Bangkok accused of raping 30+ young women

Published
12 hours ago
on
Thursday, May 20, 2021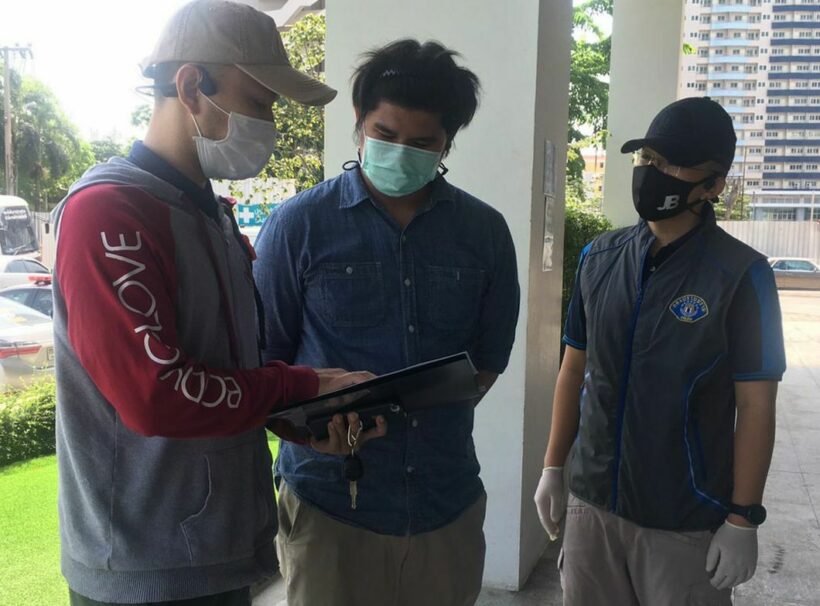 PHOTO: Man arrested for raping up to 30 women and blackmailing them with videos. (via Wassayos Ngamkham)
A man has been arrested in Bangkok, accused of raping many young women who he met through dating apps and then blackmailing them with videos of the sex. Ratchaphol Jinda, a 26 year old salesman from Samut Prakan was sought for 3 arrest warrants for rape, attempted rape, and extortion. At least 10 women have come forward so far with complaints against the man.
Police caught up with the alleged rapist in a shopping mall car park in the Ram Intra area in the Khannayao district of Bangkok and he was arrested by Crime Suppression Division police officers yesterday. According to the CSD superintendent who led the investigation and arrest, Ratchaphol confessed to the crimes during questioning and he's being held in police custody. The superintendent said that they suspect more than 30 women were abused at his hands, but only 10 so far have filed a formal complaint.
This arrest comes just days after another man was arrested in Bangkok and charged with raping 36 women at knifepoint.
A notebook computer was seized by the police and was found to contain 36 videos of the suspect having sex with 32 different women, along with 86 upskirt videos. The man allegedly would meet girls on dating apps and chat with them until they agreed to come to his room. Once inside, he would assault them and record himself forcibly raping them.
He then used the videos he made to blackmail the women, extorting money from them, intimidating them into silence, and demanding more sex from them whenever he wanted. He threatened to post the videos online if any of the women disobeyed him.
Ratchaphol allegedly preyed on young students, with all of his targets no older than 25, and all studying at local universities. there was no information on whether police had identified more of the women in the 36 video clips in order to file additional charges.
SOURCE: Bangkok Post
Want more from the Thaiger family?
📱 Download our app on Android or iOS for instant updates on your mobile
📧 Subscribe to our daily email newsletter
👍 Like/Follow us on Facebook
🔔 Subscribe to or Join our YouTube channel for daily video updates
Americans arrested over Bangkok kidnap attempt released on bail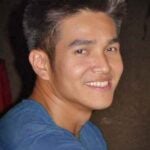 Published
15 hours ago
on
Thursday, May 20, 2021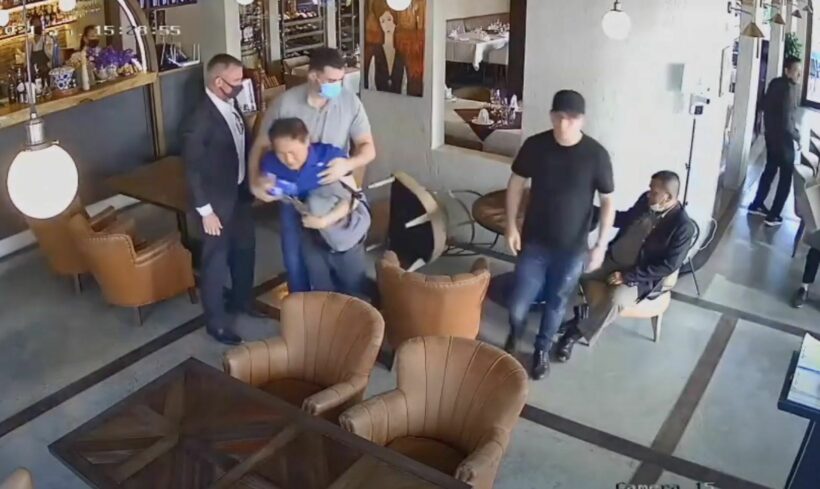 Thai police arrested a former United States Marines, along with an American and 2 Thai men, including a senior police officer, for allegedly kidnapping a foreign businessman at a Bangkok restaurant and then demanding a $3 million USD ransom. The men allegedly abducted 60 year old Wen Yu Chung, from Taiwan, over a failed business deal.
Wen was reportedly abducted in broad daylight on March 28 at the L'Oliva restaurant in Bangkok's Thong Lor, apparently during a meeting to "resolve" some disagreement over a large purchase of rubber gloves. Apparently, the men had bought 93 million baht, or around $2.95 million USD, worth of rubber gloves from Wen, which turned out to be a much lower quality than expected.
The alleged kidnappers include former Marine, 52 year old Louis William Ziskin along with another American, 41 year old Jeremy Hughes Manchester, and Thai nationals 28 year old Prasit Narit and 58 year old Kritsnaporn Thapthawee, who is also a police officer. Some reporters say that Jeremy is also a former Marine.
The men allegedly demanded $3 million USD from Wen's family, but the family refused to pay the ransom and called police. It's unclear how long Wen was held captive, but a report from Reuters says that the men released Wen at a hospital after the family contacted authorities. They were arrested on May 15, but recently paid the 300,000 baht bail and are being monitored with electronic tracking bracelets, according to police.
"Their lawyers successfully applied for bail. They should wear bracelets at all times. They were also barred from leaving Thailand. Chung's boss, who was also his mother, didn't want to follow their demands and contacted us to help them with the situation."
SOURCE: Reuters
Want more from the Thaiger family?
📱 Download our app on Android or iOS for instant updates on your mobile
📧 Subscribe to our daily email newsletter
👍 Like/Follow us on Facebook
🔔 Subscribe to or Join our YouTube channel for daily video updates
UPDATE: Officers shot during gunfire exchange at luxury home in Chon Buri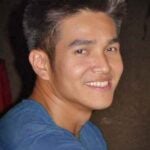 Published
17 hours ago
on
Thursday, May 20, 2021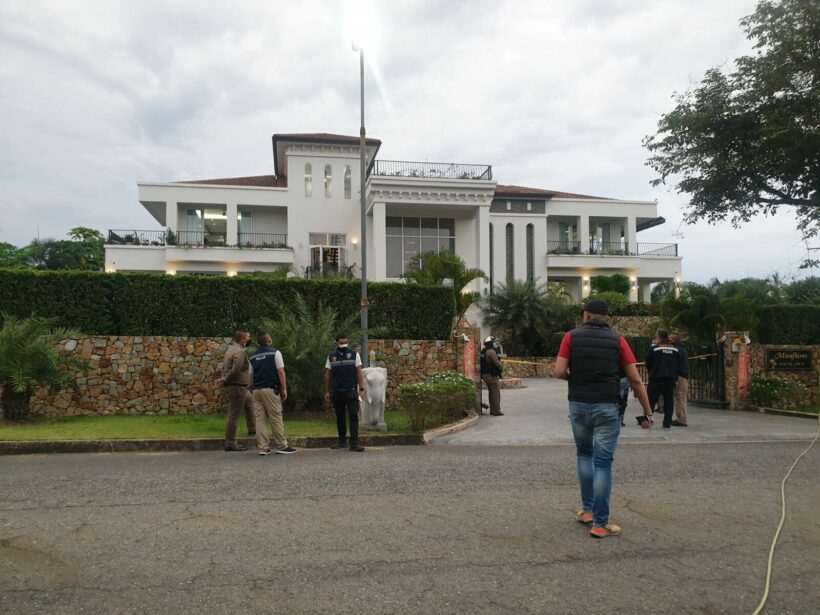 Photo via Facebook/ ตำรวจห้วยใหญ่
2 police officers were shot and severely wounded in a gunfire exchange while executing a search warrant at a luxury home in Chon Buri's Huayyai, just outside Pattaya. A gardener was mowing the lawn when a team of police arrived at the home. As soon as they knocked on the front door, a man inside fired shots from an upper floor of the home, the gardener says.
Police Captain Panthep Sriboonnak was shot in his shoulder, chest and stomach and is now in critical condition. The other officer, Greetha Thipnet, has a bullet wound on his leg.
Region 2 Police, Tourist Police, Immigration Officers, the Huayyai Police, and Special Weapons and Tactics, or SWAT, were then called to the scene. The home was searched and officers found a firearm and 40 spent bullet cartridges. Blood was on the floor.
Police arrested the alleged shooter, 35 year old Jang Yang, from China, as well as five other Chinese nationals, a gardener and 2 housekeepers from Myanmar. Jang faces charges of attempted murder.
A report from the Bangkok Post says the police had a search warrant because "they were looking for evidence that a group of Chinese nationals who rented the house might be members of a mafia gang, as they seemed to be unusually rich."
The home was located on a golf course and said to be valued at hundreds of millions of baht. Luxury vehicles, including a Porsche and Rolls Royce, were parked outside.
Police say they are still investigating and will release more information at a later time.
SOURCES: Pattaya News| Bangkok Post
Want more from the Thaiger family?
📱 Download our app on Android or iOS for instant updates on your mobile
📧 Subscribe to our daily email newsletter
👍 Like/Follow us on Facebook
🔔 Subscribe to or Join our YouTube channel for daily video updates