Malaysian Luxury Brand Tombol Adds Elegance With This New Collection
Homegrown luxury accessories brand Tombol is redefining luxury by adding its own contemporary flair, merging a deep heritage in fine jewellery with updated designs. The upcoming local artisan's minimalist designs is reflected in a selection of buttons and pins. Most interestingly, their recent use of jaw-dropping black diamonds adds that understated, yet unmistakable luxe to traditional attire. 
A 0.75 carat rose-cut black diamond commands centre stage in Tombol's latest Butang Baju Melayu Black Diamond Collection. The classy centrepiece is surrounded by 18 top-grade, exquisite classic-cut white diamond, sourced from Belgium.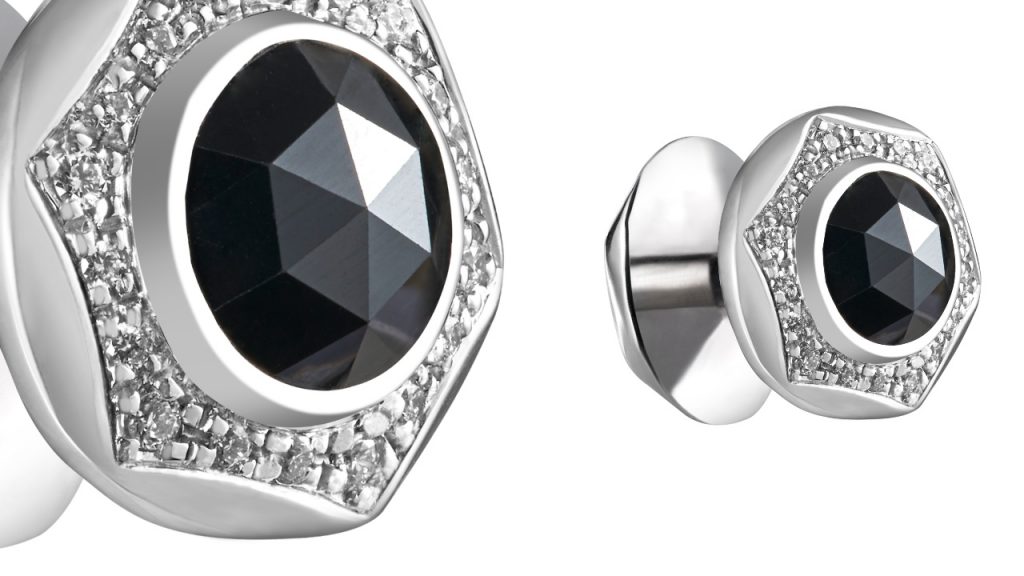 The elegant composition of the diamonds draws one's attention naturally, bringing it to the forefront of the outfit with an iridescent shimmer. These diamond embellishments also showcase an exceptionally bright sparkle, allowing light to dance off it fluidly to add remarkable details to your outfit. 
Intricately carved given its provenance, these geometrical diamonds are positioned on Tombol's signature silver palladium with the silver-white base setting off extra radiance. Palladium's tarnish-resistance and lightweight features make the set a practical and sturdy yet fashionable accessory an instant heirloom. Beautifully presented in their classic royal green box, the radiant Black Diamond Collection retails at RM9,080 per set, with only three sets available throughout the country. 
In addition to such limited edition novelties, Tombol is also known for producing a range of accessories from dress studs and brooches, to hijab and tudung pins, offering an exquisite and detailed flair to any garment. Proving less is indeed more, Tombol have honed their craft to focus on extracting the best out of premium metals and precious gemstones or pearls to create an effortlessly sophisticated look. 
Their subtle yet elegant geometric patterns and polished designs draw inspiration from Malaysia's diverse and abundant heritage, providing timeless statement pieces to elevate your wardrobe with a harmonious mix of delicate silhouettes and a minimalist edge.