In case you missed it: our 10 most popular stories this 2020
December 2020: what a month.
The disinfected cherry on top of a wild year none of us could have predicted (bar maybe The Simpsons), 2020 is finally coming to a close. It is a strange year to look back on, with so many massive changes, global impacts, and occasional alcohol bans.
But some things remained comfortably familiar.
Stories you loved this year were centred around food and travel as per your usual, with a greater spotlight on food deliveries and on lesser mainstream domestic travel. We're glad you haven't lost your spirits in that sense, and we're glad you still come to us whenever you sense that they may be heading astray.
Whether you're an avid reader seeking our last and final 'Best Of' reel for 2020, or an insider looking to get the low-down on our most popular stories, we've put it all together here in one raving recap. In order of popularity (and exempting our monthly columns), relive some of the best exclusives we've covered this 2020, and consider yourself debriefed and dapper to dive right into 2021 — whatever it may hold.
Our last In Case You Missed It of 2020: a year that we're not sure we'll miss, but a year we will definitely remember. Roll the end credits.
[Hero Image Credit: The Mustang Blu; Featured Image Credit: Burg Republic]
11 March 2020
Granted, be you an avid Gaggan fan and had you picked up the clues on his Instagram, you'd already know this. In a social media post, the chef describes that his "curry house dream" has finally come true through a "Mexican Indian fiction" cuisine restaurant. The restaurant officially opened for service on 6 March 2020, and word about town seems to be quite positive.
18 April 2020
Jim Thompson has released their signature print face masks and we are loving their patterns. The masks (THB 390 with free delivery) come with 3 layers of protection including fine silk with water repellent coating, water repellent filter layer from anti-bacterial polyester, and odour-resistant cotton bamboo. To support their efforts to relieve the COVID-19 situation, Jim Thompson will be donating THB 100 to Siriraj Hospital from every purchase made.
17 March 2020
It's a strange time to be alive, that's for sure. But whether you're self-isolating, social distancing, working from home, or in actual quarantine, you might be wondering what on earth to do with all this time you've got at home. To help you stay sane, here are a few tips or suggestions to help you make this time a productive one. Or, at least, just a little more entertaining.
7 March 2020
It takes a lot to be a bartender, and to be a great bartender at that. And whilst it is a largely male-dominated industry, we're proud to see that even in Bangkok there is a rise in female bartenders who are really bringing something to the table. They're setting the bar (no puns intended) really high for other aspiring female bartenders, and women looking to break a glass ceiling alike.
29 February 2020
We always knew the Old Town was the secret to a really fun night out. Even Conde Nast Traveller raved about China Town's Soi Nana as one of the world's most hip neighbourhoods. Coffeeshops seem to suddenly multiply by ten times in 'grammability once you cross the Bang Rak border. And the food? We're getting heart palpitations merely trying to find the words.
28 June 2020
If you are dreaming of a mesmerising tropical haven, Koh Lipe is blessed with two of the best treasures — beautiful white-sand beaches with coral reefs and jungle-covered hills. Koh Lipe is one of those islands that have never really been under the radar of tourism, but is probably the most priceless place to have it to yourself — not entirely, but somewhat. It also happens to be one of the most magnificent places for scuba diving as well. Simply take a flight from Bangkok to Hat Yai, and then from there by ferry or car for a total of a 4.5-hour journey. So worth it.
11 November 2020
Lean food doesn't mean you need to sacrifice enjoying yummy food. Believing that, DJ Poomjai "Poom" Tangsanga of Virgin Hitz (who was once hit 100 kilograms on the scale) transformed his life through healthy slash delicious home-cooked meals made with pristine, lean ingredients. Now he's spreading the goodness to your home through DJ Poom Menu, a delivery food service where you could enjoy his scrumptious Kra Prao, Steamed Chicken Dumplings, Pasta, and more ­– all free of oil, MSG, and preservatives.
14 May 2020
When it comes to the meat-on-bun wonder, Burg Republic totally nails it. The American burger goes halal here at Burg Republic. The burger truck delivers deliciousness that caters to the carnivore's palate, including those who are restricted to following the Islamic tradition but still immensely enjoy a quality cut of meat. Try the Ultimate Beef Burger where double-stacked, dry-aged beef patties are showered in cheesy rain before getting squished between fat-glazed bacon and sesame-speckled buns.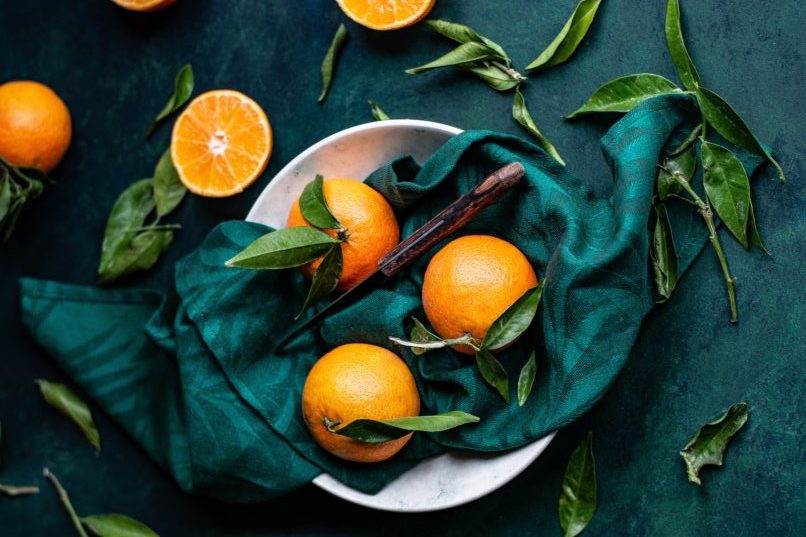 17 March 2020
We're trying to reclaim the art of conversation, especially without mention of the dreaded C-word. Of course, we don't want to downplay the seriousness of the situation in any way, yet instead offer a lightening of moods in quite trying times. You don't have to be at an actual dinner with actual people at an actual table (this actually feels pretty #2019 right now), but it's always good to have a few gems in your conversation pocket for when you need them.
After all, there's got to be a health benefit in a little brain stimulation, too. Like the fizz of a Vitamin C tablet into a glass of cold water, here are a few other things you could consume your thoughts with, for when you want to escape the topic of COVID-19, if only for the duration of a meal. Read on.
7 October 2020
One of my favourite afternoons in the past week I spent at Tortilla Quemada. The sun was shining (this was before these nightmarish daily rainstorms), and we were sitting at a small table on the pavement outside on buzzing Sukhumvit Soi 41. Hip hop music was playing, and the two Hawaiian chefs entertained us with their musings. Tortilla Quemada is small, but it delivers greatly in flavours, serving up everything from your beloved tacos and burritos (and breakfast burritos) over to papas con chorizo, enchiladas, tortas, tostadas, and quesadillas. I love the salsas here, and I suggest you order a whole selection of them, whether it's habanero, verde, fresca, or charred pineapple and mango salsa you're after. The chips are insanely good and insanely addictive and are also made in-house, along with almost everything else here. It's highly recommendable for delivery or takeaway as they cannot seat more than three people (that too not all too comfortably), but I feel like that gives it a lot of its charm. I also went to try it with a real Mexican, and she did the whole nod of approval thing after her first bite, so there's also that element for #StreetCred.