TD Guest Writer
Guest Writers are not employed, compensated or governed by TD, opinions and statements are from the specific writer directly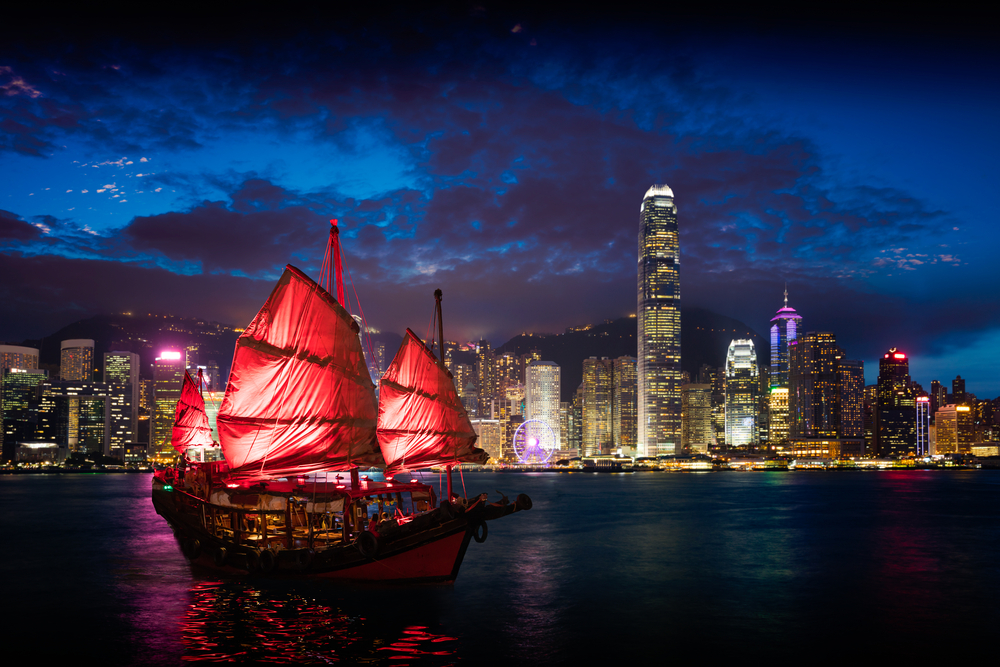 On Tuesday, the city's health chief said that inbound travellers to Hong Kong might be exempted from compulsory quarantine in time for an international investment meeting scheduled for early November this year.
Health Secretary Lo Chung-Mau announced that visitors would be subject to medical supervision instead of quarantine and perhaps prohibited from engaging in high-risk activities like visiting bars.
However, Lo Chung-Mau stated in an interview with a local media that the deal ending the isolation would be subject to certain conditions.
Instead of quarantine, he added that visitors would be subject to medical surveillance instead of quarantine and may be prohibited from engaging in potentially harmful activities like visiting bars. In contrast, visitors would still be subject to nucleic acid screenings.
The Hong Kong Special Administrative Region administration is working on implementing a colour-coded health system in the monitoring app LeaveHomeSafe. As a result, individuals would have to sign up with their actual names and other identifying details. Lo insisted the measure was not made to restrict individual liberties but to safeguard them.
According to him, the highest number of COVID-19 infections in Hong Kong hospitals would be seen in September, with over 10,000 patients. He assured people that the administration would work to contain the outbreak.
The government released a statement on Wednesday saying that Chief Executive John Lee Ka-Chiu has selected six more experts to the COVID-19 Expert Advisory Panel to advise on topics such as public health, epidemiology, and clinical experience.
At regular intervals, Lee, in conjunction with government officials and Hospital Authority members, will hold Expert Advisory Panel meetings to solicit advice from specialists and assess the severity of the pandemic.
The government would consider the suggestions of the Expert Advisory Panel considering the current pandemic developments, as said in the statement.
Even though health officials are pushing back on the idea due to the increase in Covid-19 cases, Hong Kong aims to terminate the hotel quarantine in November, ahead of a meeting of global bankers and an international rugby competition, according to sources involved with the discussion.
The announcement was made as Hong Kong International Airport staged a trial of a significant increase in passenger arrivals, providing one of the clearest indications that the financial centre may soon further reduce Covid restrictions.
Despite concerns from some in his administration, Chief Executive John Lee is reportedly leaning towards lifting the hotel quarantine ahead of the November festivities.
A source noted that Health Secretary Lo Chung-Mau is among those who favour stricter restrictions in response to the rising number of cases in the hopes that doing so will reopen the border with the mainland.
After a spike in Covid infections and fatalities in March, Hong Kong separated itself from the mainland. It has maintained severe lockdowns and extended quarantines to reduce the number of cases to almost zero.
Even though comparable Asian cities like Singapore have removed all pandemic limitations, Hong Kong's leadership has been unwilling to open fully.
After the Communist Party meeting opens on 16 October, during which President Xi Jinping is expected to earn a third term in power, Hong Kong could have greater political freedom to act on quarantine. Xi is expected to promote China's Covid policies as superior to the rest of the world at the biennial gathering.
Hong Kong is under increased pressure to lift the quarantine. It has been reported that several leaders of major Wall Street banks are hesitant to get quarantine exemptions to attend the November meeting hosted by the Hong Kong Monetary Authority.
When CEO of JP Morgan Chase & Co. Jamie Dimon came under fire last year for enjoying such benefits, another banker said that no one wanted to be singled out in the same way.
Quarantine would also prevent people from attending the international legal conference and the Hong Kong Rugby Sevens competition, scheduled for the first weekend of November.