Hide KL's Chef Shaun Ng Creates Some Truly Special Mouthwatering Surprises
Here's a tip for your first visit to Hide: when you're trying to work out where exactly in the concourse of the Ritz-Carlton Residences it is, do not (as I jokingly did) try to kick the walls down. Look, instead, for a little gallery and once you're near the artwork, rap gently near the frames until the restaurant reveals itself to you. To say any more would spoil the surprise – a rule that has to be applied to the entirety of this review, for chef-founder Shaun Ng is all about the big reveal.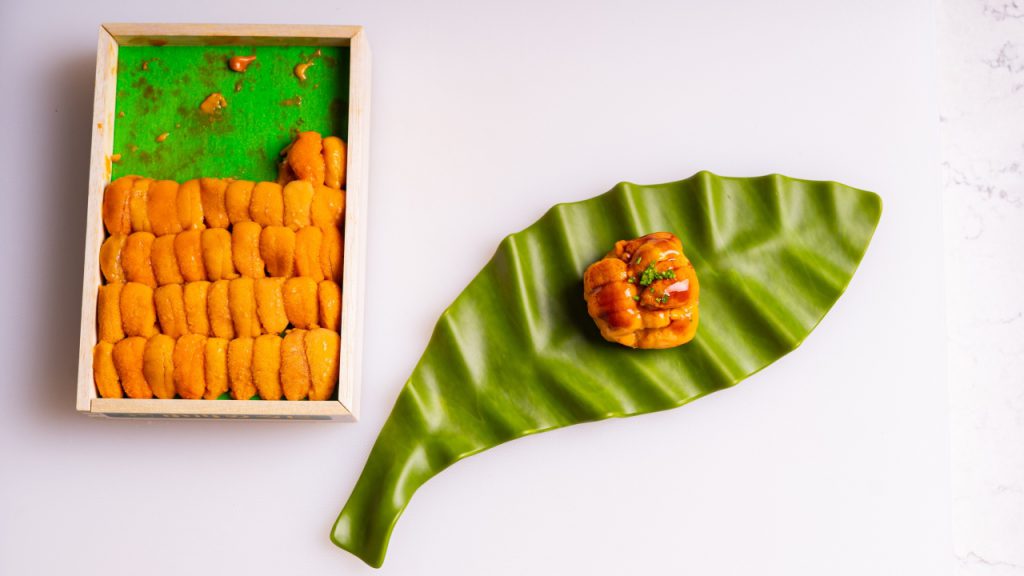 So what can be disclosed about Hide? In terms of size, it's about as intimate as it gets, seating just 13 people along its U-shaped chef's table, from which diners can watch Ng and his team carefully plating up in the open kitchen. The dining room is wood-lined, tactfully spotlit, and undeniably elegant, with copper heating lamps, a New York-style subway-tiled kitchen, and Ng's knife collection proudly displayed at the back. To say that this is already one of Kuala Lumpur's most sophisticated restaurants would not be an exaggeration – and we haven't even discussed the food yet.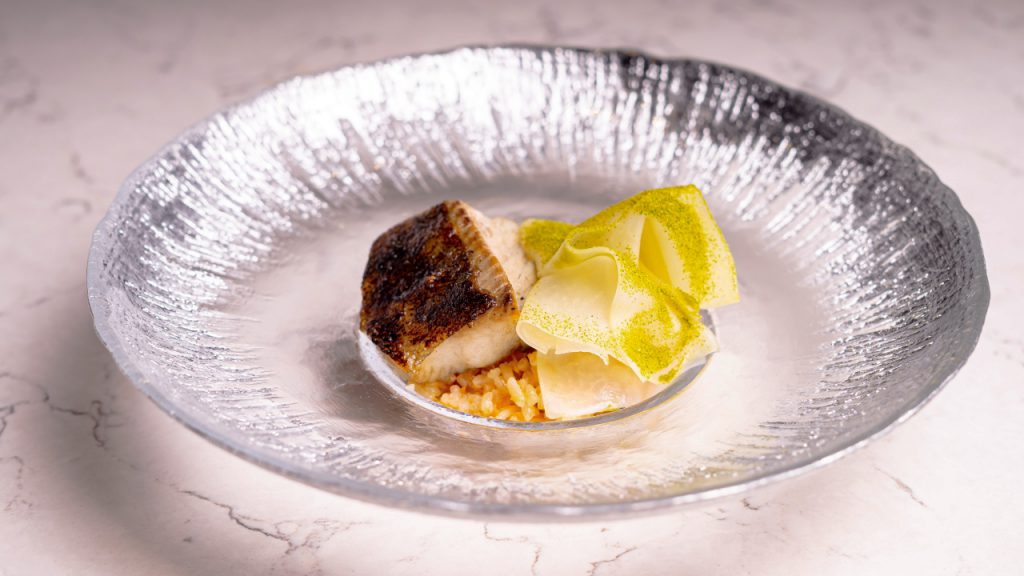 A 14-course tasting menu at Hide (which starts from RM650 per person, with the option of a RM300 five-wine pairing addition) provides a terrific overview of his approach towards cooking. Despite an underlying vein of playfulness, Shaun Ng remains focused and precise. His training at the Culinary Institute of America has certainly made sure of that, along with four months at Éric Ripert's three Michelin-starred Le Bernardin in New York City, and a year at Kato in Los Angeles, which holds one Michelin star.
Ng's international culinary exposure, combined with a natural talent that belies his youth, has shaped Hide's multi-course menu into a dining experience that is impressively delivered, without being flashy. Globally sourced ingredients are showcased in the most memorable ways, from the extravagant – exquisite ear-sized Shigoku oysters from Washington, topped (if you wish) with Kaluga Queen caviar – to a seemingly simple bowl of silken egg custard with mud crab and truffle. But Hide is much more than the measure of its ingredients.
"I went into cooking not just for the food, but because of the art of it as well – you eat with your eyes first," Shaun Ng says, hinting at the all-encompassing sensorial nature of his dishes. The beginning of a meal, for instance, might see you carrying out a fingertip search in a miniature jungle for a Campari and tequila 'raindrop' encapsulated in a gel skin, or sampling ocean trout sandwiched between Tyrannosaurus rex-shaped feuille de brick wafers. There is so much more to discover about Hide's ability to serve up the new, the startling, and the unexpected – and one gets the sense that Ng has plenty more tricks up his sleeves.
---
Hide is closed during Movement Control Order 3.0, please check their website for updates.