Here's Why These Tantalising Scents From Le Labo Will Become Your Favourite
At the Le Labo store in Suria KLCC, you get a sense that all is not as it seems. There's the very distinct grunge vibe – similar perhaps to a chemist lab of antiquity, and stacks of Le Journal, recalling a Parisian broadsheet filled with irreverent columns such as horoscopes and comics. A lot of this goes back to the fragrance brand's founders – Fabrice Penot and Edouard "Eddie" Roschi. The duo, whose previous collection of work span many major fragrances in the market today, began their iconoclastic company in Grasse on the French Riviera—the capital of the perfume industry—where they worked with key collaborators; perfumers, lab technicians, candle pourers and rose harvesters. The year 2006 saw them launch their first store in New York, instilled with a very particular client experience, where one could watch as their fragrance is formulated and hand-blended right in front of them.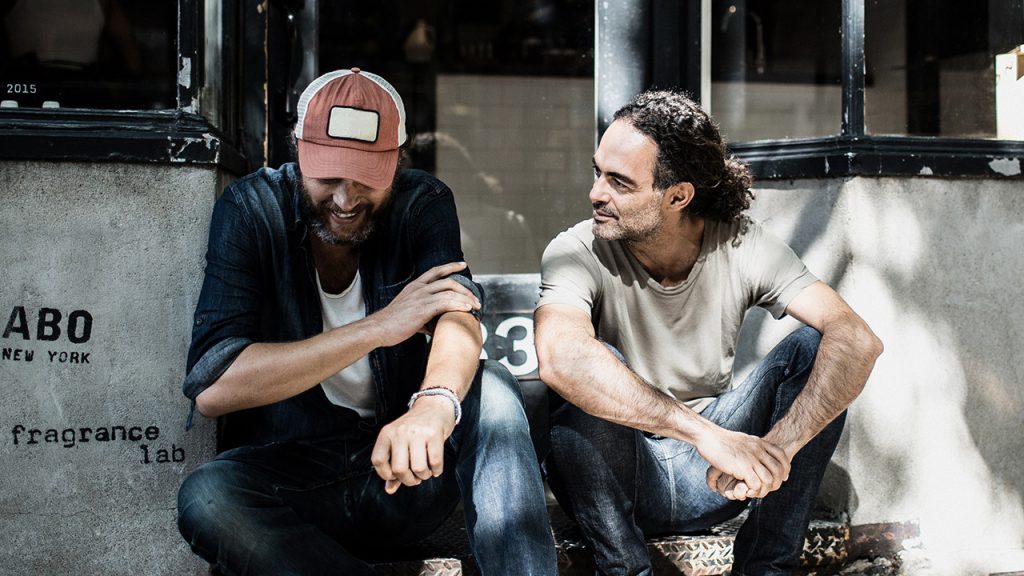 Today, with over 50 outlets globally and having achieved international repute, Le Labo continues to thrill the senses, literally, with its ever-expanding range of olfactory sensations. Its fine fragrance classic collection – all unisex – has grown from the astonishing debut of the Santal 33 (the numbers in the fragrances denote the number of ingredients used in its formulation). In explanation of its appeal; Santal 33 sought to define the spirit of the American West – the myth of the powerful figure striding under blue evening skies. The components used to recreate this imagery include iris, cardamom, violet, Australian sandalwood, papyrus, cedarwood which segue into spicy, leathery and musky notes. Le Labo's columnist Sophia Benoit writes in Le Journal: "Santal 33 is for when you visit a friend's backyard to sit around a fire pit, six feet apart, and drink Sazeracs, remembering the time in college that you guys hooked up. There's always been the question of whether it might happen again someday. Wear Santal 33 if you want it to."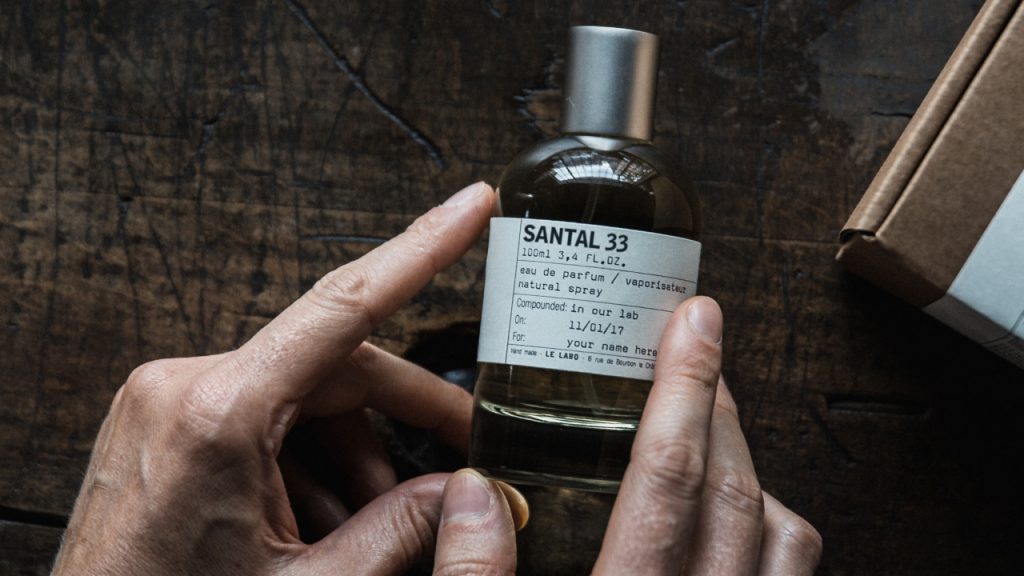 This sort of playful profundity aptly characterises the approach which Le Labo employs for its client experience. A tour around its store – or lab as it were – will reveal attentions of the most detailed kind from the individualised facets of each scent, to its curated range of products. These range from fragrances to solid perfume, liquid balm, shower gel, shampoo, body lotion, bath oil, soap and a tantalising range of candles and home sprays – as well as a "few special unclassifiable times, produced in small quantities available for a limited duration of time." 
All this array of precisely crafted evocations contribute to an always new and exciting discovery of the olfactory kind at Le Labo where you could easily spend hours understanding the key components of each ingredient. One might chance upon beard oil, ever-evolving fragrance discovery kits or even a design book emblazoned with the mantra of Le Labo "Wabi-Sabi". This phrase is taken from the seminal 70s book by American author and trained architect Leonard Koren, who provided his intimation to the Japanese concept of wabi-sabi – a worldview on design and aesthetics which examines the beauty of transience and the delicate traces it leaves behind.