Flipp Serves Up Fantastic Sides And A Wagyu Sandwich To Die For
There's something about Flipp that tells you the good times are about to roll as you step foot through the door. Perhaps it's the teppanyaki grill at the front of the brick-lined restaurant, fired up and ready to sear all manner of meats and seafood, or the presence of FLO Bar (it stands for 'Favourite Lucky Ones') just upstairs. Most likely it's a mighty 1.4-kilogram Wagyu tomahawk with a marbling score of seven—which you'll have pre-ordered several days in advance of a boisterous boys' night out—that's about to be sliced up and served.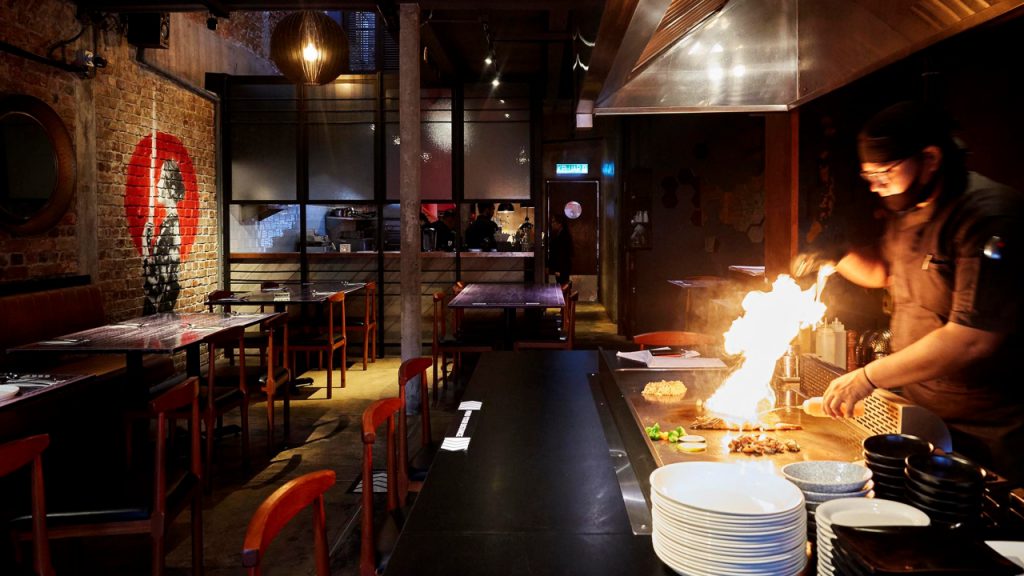 Far from a one-trick pony, the diverse menu from Flipp runs the gamut from crispy Japanese seafood gyoza dumplings to A5 Wagyu from Iga (priced at RM199 per 100 grams) – once the choice sustenance of ninjas, and a rare find in Kuala Lumpur. In effect, you can have your fill of beef and all the trimmings that come with it. It's very much to their credit that Flipp opted for sides with a difference: their tomahawk comes with a magnificent blooming onion that's crisp and golden, pillowy Hawaiian rolls, and house-made sauces like wasabi mayonnaise and teriyaki cili padi.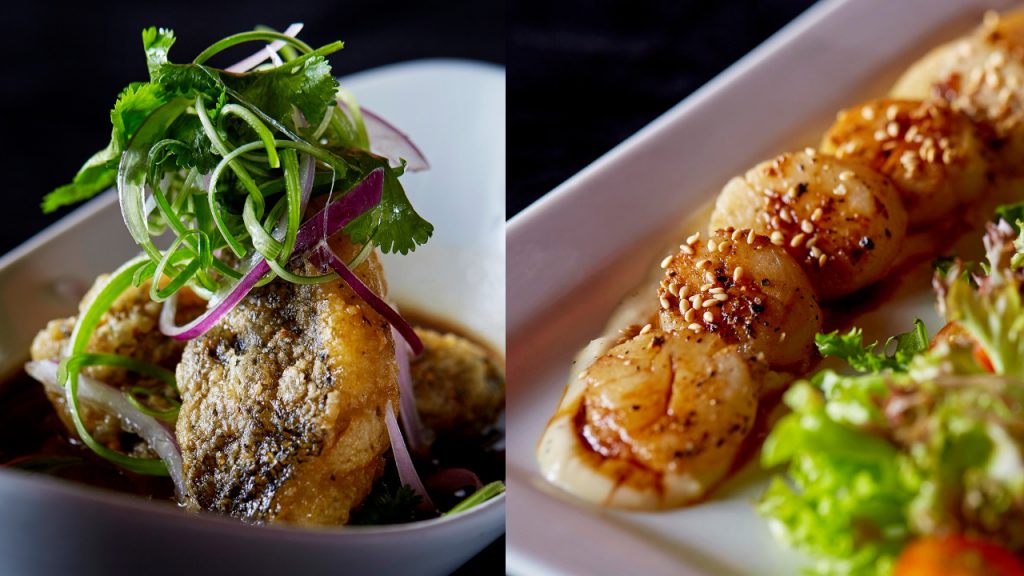 Prior to climbing the stairs to FLO for more high jinks, call for a board of Wagyu katsu sando sandwiches – crispy beef cutlets encased in toasted brioche and given a kick of spicy, tangy chilli aioli. If there's a better way to stave off the post-drink munchies than this, we've yet to find it.
---
Photos: Law Soo Phye