Ellie Goulding is eight months pregnant with her first child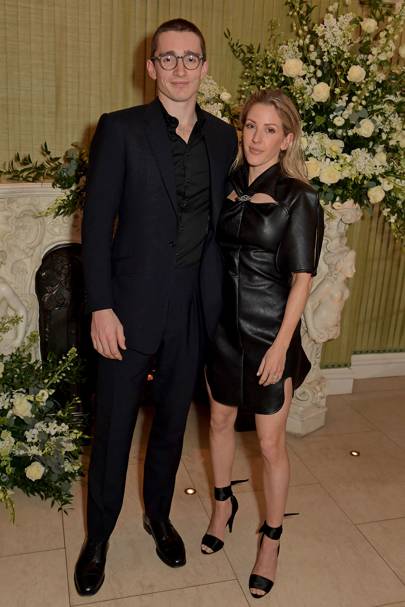 The Covid baby boom is in full effect, with a flush of high profile births and pregnancy announcements emerging in recent weeks – such as the arrival of Princess Eugenie's first child and the news of the Duchess of Sussex's second pregnancy. Now a different kind of royalty has joined the ranks, with pop princess Ellie Goulding expecting her first baby with husband Caspar Jopling.
In an interview with US Vogue published on Tuesday 23 February, the English singer-songwriter revealed that she is now 30 weeks pregnant. The 34-year-old, who wed art dealer Jopling in a star-studded event in 2019, showcased her baby bump in an elegant white floor length gown, in images taken in the couple's Gloucestershire home.
In order to see this embed, you must give consent to Social Media cookies. Open my cookie preferences.
Goulding tells Vogue's Alexandra Macon: 'You're the first person I've spoken to!… I haven't been photographed, so…'. Her last significant public event appearance was at the V&A Museum in August 2020, when, she explains, 'We did the one show. I was pregnant and had no idea.' Goulding discloses that she fell pregnant around the time she took a holiday with Jopling for their one-year anniversary last year, but that it 'was not the plan' as 'the thought of getting pregnant didn't seem like it could be a reality.'
On the experience of a surprise pregnancy, Goulding notes: 'It happens really quickly, and then you almost don't believe it at first… You're still eating the same, looking the same, for a while I was probably in denial.' Then, as she progressed later into her first trimester: 'I started having a completely different body and different energy… I actually went from being smug about how healthy my salads were and my breakfasts and eating nuts and seeds, and then all I wanted was McDonalds,' she jokes. Yet nonetheless, she states that becoming pregnant made her 'feel human', adding: 'I have curves I've never had before. I'm enjoying it. My husband's enjoying it.'
It hasn't been an easy pregnancy, however, as Goulding reveals that she's suffered with 'sickness and tiredness', adding that it's 'not always serene' and you're 'not always glowing… I have a newfound respect for any woman who has children.' The physical experience aside, it was an emotional journey too – especially under the current circumstances, as Goulding recalls: 'You have your partner, and you have your friends, but in a pandemic, it can feel particularly lonely.'
She adds that she knows the sex of the baby but that 'the whole gender reveal' is not something she's very focused on, explaining that she and Jopling 'just wanted a healthy baby and there wasn't much more to it.' Goulding also reflects on the need to try not to be overly self-critical as a soon-to-be-mother, noting: 'I'm trying to take things much more in the moment now and not worry [too much] about the future… personally I've been able to deal with it by being kind to myself, accepting myself bad or good, and taking it day by day.'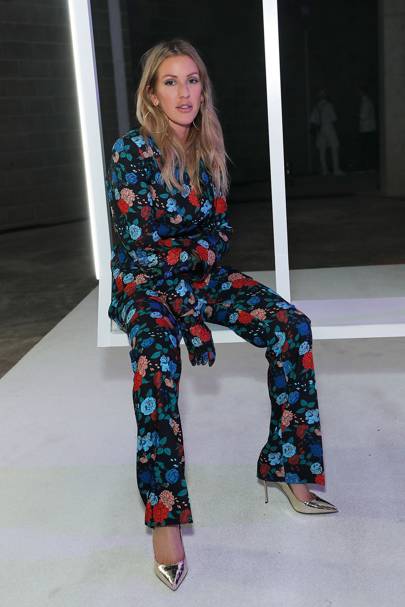 Elsewhere in the interview, she talks about how lockdown in the countryside has given her a chance to reflect, as she 'grew up in the country' and only since returning has realised how 'mad the past 10 years' have been, noting: 'this is the first place that I've been kind of settled.' Goulding adds that her and Jopling 'have not seen anyone' and that 'It's definitely been a bizarre year, [especially] because of what's going on with me right now…'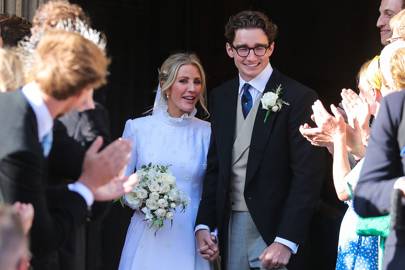 Pandemic or not, it's been a busy few months for the singer, whose latest album, Brightest Blue, came out in July last year. She's also working on a wellness book, titled Fitter. Calmer. Stronger., due for release in September. Goulding concludes by looking ahead to the future – both at the prospect of starting a family and also at what's next for her career, adding: 'I'm excited to be a mother – but also I want to make sure that I continue to work… I can't wait to go back on tour. I've been in the studio most days, [and] I'm excited for the challenge. It will be a totally new experience.'
Subscribe now to get 3 issues of Tatler for just £1, plus free home delivery and free instant access to the digital editions
More from Tatler
In order to see this embed, you must give consent to Social Media cookies. Open my cookie preferences.