Dior's Grand Bal And Grand Soir Jardin De Nuit Collections Make A Bold And Whimsical Statement
Dior's latest launch of Dior Grand Bal Parure Tropicale and Dior Grand Soir Jardin de Nuit timepiece collections offers a peek into Christian Dior's fantasies of nature, showcasing an exquisite selection of couture timepieces made from precious and natural materials. Each collection is not just an ode to nature but also a tribute to Dior's vintage jewellery collection. Blooming flowers, mystical plants and exotic birds are reimagined in harmoniously orchestrated sets of carefully placed precious and ornamental stones. All while highlighting the exuberant shimmer of each jewel on display.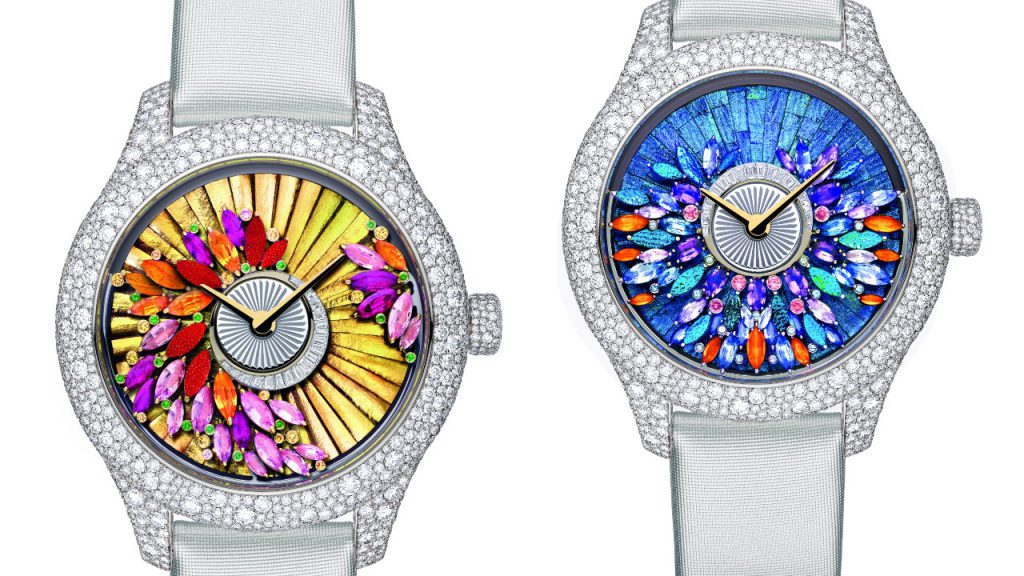 Every timepiece in the Dior Grand Bal Parure Tropicale and Dior Grand Soir Jardin de Nuit collections is one-of-a-kind. Precious scarab beetle elytra marquetry and marquis-cut stones mimic the exotic feather and foliage detailing taken from the Maison's gardens. The electrifying reflection of the elytra combined with the contrast of the gemstones provides a concoction of textures and a chromatic display of exciting colours.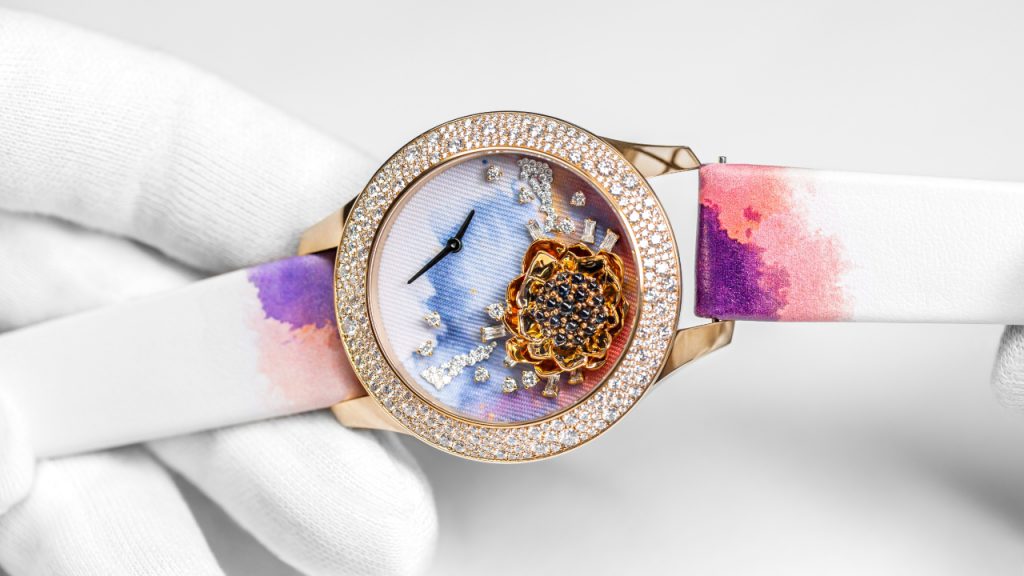 As if the designs of the dials aren't beautiful enough, all of the timepieces are encased entirely in diamonds and embellished in a transparent case-back to showcase the extraordinary dazzle of the watches. All flawlessly tied together by a sleek satin strap.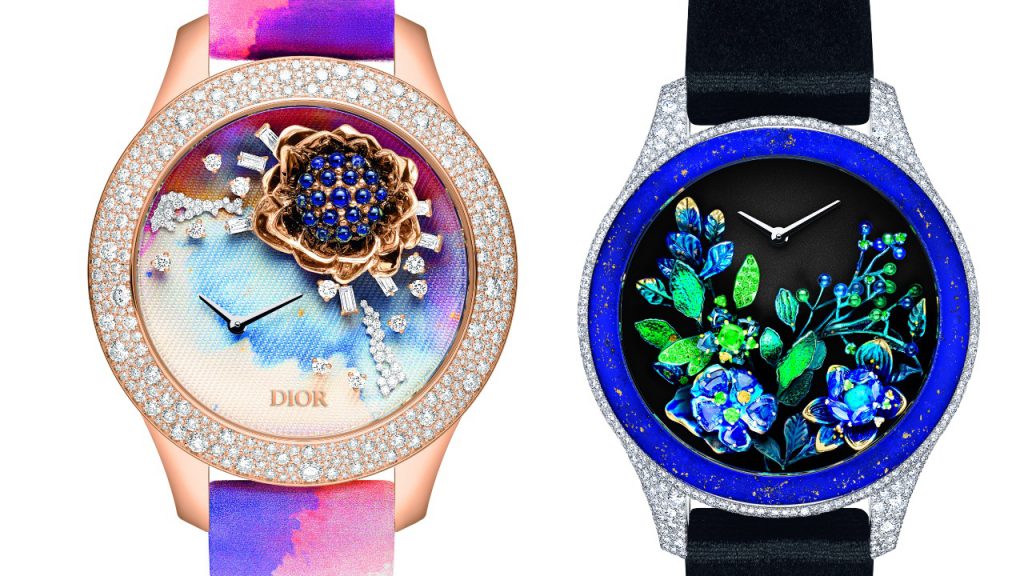 These two collections house Dior's iconic Grand Bal watch's oscillating weight, the exclusive self-winding Dior Inverse 11 ½ inch calibre that is visible on the dial, unlike most automatic watches that have their rotors at the back. 
The Dior Grand Soir Aquarelle collection showcases a gentle flower-heart made from pink gold, sapphires and diamonds atop a fine arrangement of colour-infused petals. This collection presents a more fairytale-like charm, with the face framed by a snow-set bezel.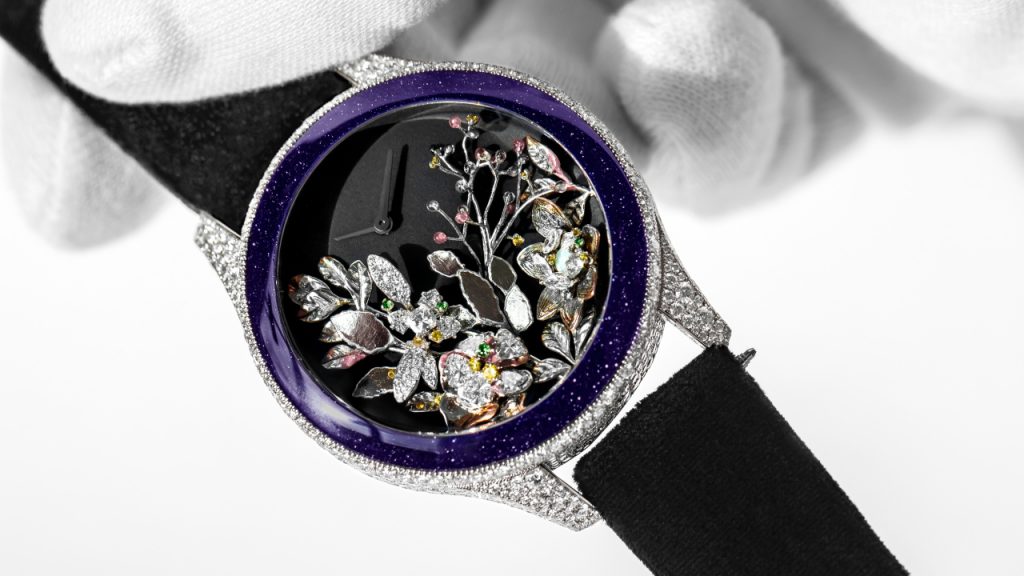 The watches are equipped with a quartz movement and a time-setting corrector. Each is adorned with a flower engraved in the gold case-back, and beautiful calfskin leather straps brushed with subtle inks that match the dial.
Working with tiny beetle wings or delicate petals are undoubtedly a challenging feat, on top of sourcing the stones with consistent colouring and premium engineering. These timeless collections are a testament to the Maison's skilled artistry and experienced craftsmanship.