8 jewellery gifts for your leading lady this Valentine's Day
It's that one day where you have to prove your love with diamonds. 
The other being the day you propose, of course, but if that's not what your intentions are this February, then this is the guide for you.
There are many considerations to make when choosing jewellery for a loved one: Does she like flowers? Or do her tastes lean towards more geometric forms? Is she into classic designs, or more wearable, contemporary styles? Does she like her jewels bold and bright, or does she prefer a subtle sparkle?
In our selection below, we run the gamut of dazzling rings, earrings, necklaces and bracelets from luxury jewellers that your other half could possibly want. Whether you're looking to surprise her with a shining ring that celebrates the length of your coupledom, or adorn her neck with a pendant that symbolises the tenets of a lasting relationship, you'll surely spot something to steal her heart with on February 14.
[Header photo credit: Chopard]
This article first appeared on Lifestyle Asia Singapore. 
1
Tiffany & Co. Atlas X closed wide ring
What better way to mark the years you've shared with your loved one than with the Tiffany & Co. Atlas X collection? The new line is an update to the 1995 Atlas collection, which heavily featured Roman numerals — a nod to the iconic clock that sits atop the jeweller's Fifth Avenue flagship. This Atlas X ring is made of the universally flattering rose gold, and set with over 230 pavé diamonds in an intricate honeycomb pattern. It's stunning on its own, but the Atlas X collection offers other sparkling rings to stack it with if you should choose to spoil your sweetheart.
(Photo credit: Tiffany & Co.)
2
Van Cleef & Arpels Perlée Clovers bracelet
The natural world is one that Van Cleef & Arpels is very familiar with; the French jeweller often draws inspiration from plants and flowers for its dazzling designs. For its Perlée Clovers bracelet, it chose the four-leaf clover as the adorning motif. The rose gold creation may bring good luck to its recipient's way, but more importantly, it will beautify her wrist with mesmerising diamonds and delicate, polished beads.
(Photo credit: Van Cleef & Arpels)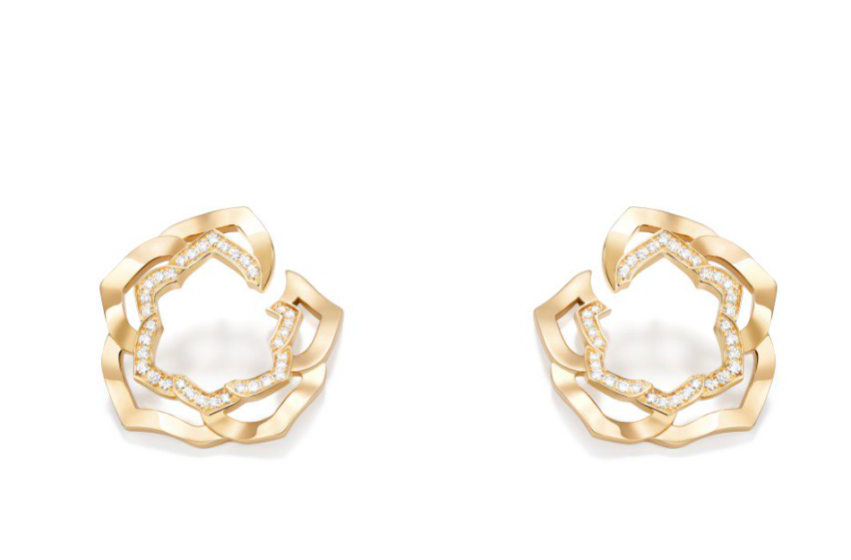 3
Piaget Rose earrings
We don't know any woman who will turn down a rose, especially if it comes with diamonds as is the case of these Piaget earrings. There are 70 brilliant-cut gems in all on this rose gold pair, which features a modern, minimal version of Piaget's floral motif. With the updated design, the earrings can be worn more often than just on special occasions, but that takes nothing away from how beautifully they sparkle.
(Photo credit: Piaget)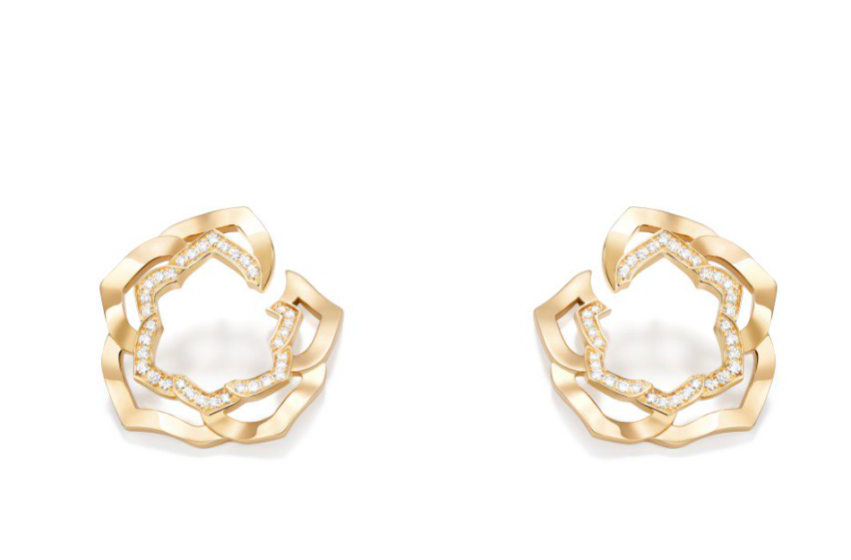 4
Cartier Trinity necklace
At the centre of this necklace is Cartier's famous Trinity ring, made with three bands elegantly intertwined with each other. The yellow gold one symbolises fidelity, the white gold signifies friendship, and the rose gold band is reserved for love. All three represent the ingredients of an enduring relationship, and if that's what you'd like to cherish and celebrate this February, hesitate no longer about getting this necklace.
(Photo credit: Cartier)
5
Bulgari B.Zero1 Rock and B.Zero1 couples' rings
Good things come in pairs, and that aphorism couldn't be truer for these Bulgari couple rings. With them, you and your beau get to show the world how perfectly in sync the two of you are. The set features the Italian jeweller's iconic B.Zero1 ring, and its newer iteration, the B.Zero1 Rock. Both come in 18k yellow gold, but the latter features bold studs and is encircled by pavé diamonds. Reserve that one for whoever is more daring between the two of you.
(Photo credit: Bulgari)
6
Chaumet Jeux de Liens Harmony bracelet
"Jeux de Liens" translates to "ties that bind", which is what Chaumet's most romantic collection celebrates. The French jeweller has unveiled new designs to emphasise that special connection you share with your significant other, such as this rose gold bracelet. Its medallion is made with precious diamonds and carnelian — a stone that's perfectly hued to spell out your love with. Make this gift even more special by getting the pendant engraved with a name, date or a personal message.
(Photo credit: Chaumet)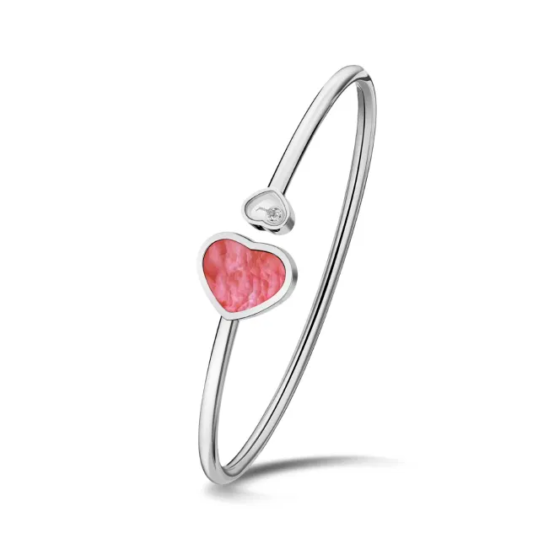 7
Chopard Happy Hearts bangle
Chopard's Happy Hearts collection is a V-Day favourite for obvious reasons. But its newest additions, made in collaboration with the Naked Heart Foundation, are even more special: a portion of their proceeds will go to supporting children with special needs. A reminder of a good deed is just one of the many allures of this white gold Happy Hearts bangle, which features a pink mother-of-pearl heart beside a smaller, diamond-studded one.
(Photo credit: Chopard)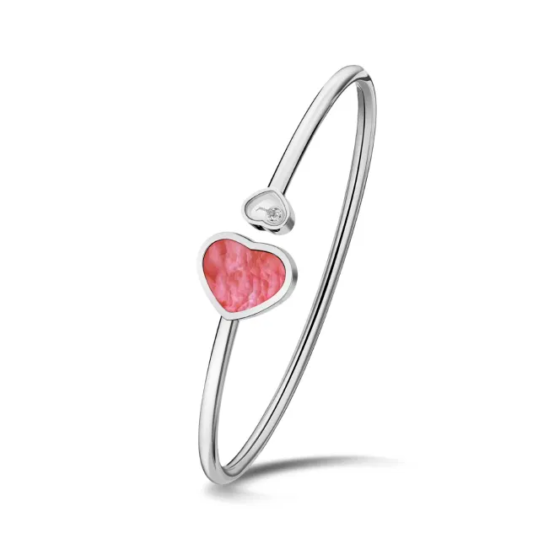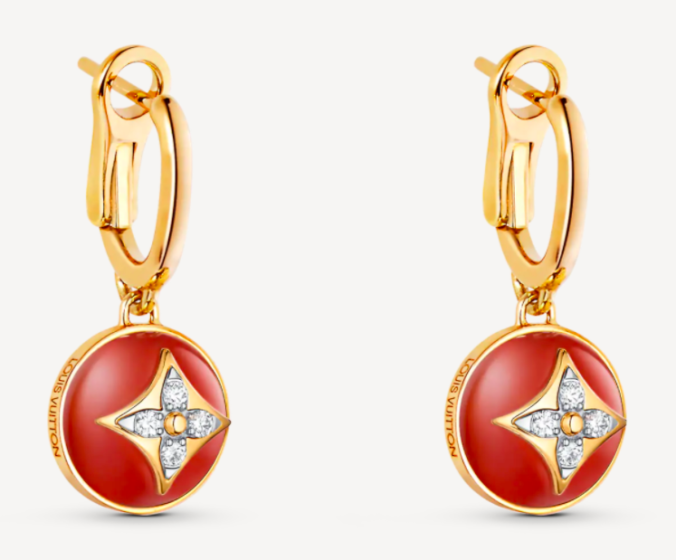 8
Louis Vuitton B Blossom earrings
Why get her flowers when you can get her Louis Vuitton's B Blossom earrings? The yellow and white gold pair feature the blooms of the French brand's iconic monogram, with each of their petals highlighted by a dazzling diamond. They stand out even more against the red gleam of the cornelian stones, which make the earrings perfect for any woman with a bold sense of style.
(Photo credit: Louis Vuitton)